As well as General Non-Fiction, the Ockham New Zealand Book Awards have a special category for Illustrated Non-Fiction. The 2020 long list for this category, which has just been announced, includes magnificently illustrated books that both inform and entertain.
The Ockham short lists will be announced on 4 March, and the final prize winners will be presented with their awards on 12 May.
Check out the titles in the Illustrated Non-Fiction Award category long list!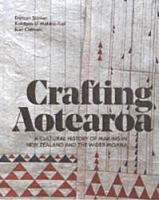 Crafting Aotearoa: a cultural history of making in New Zealand and the wider Moana Oceania / Chitham, Karl
"A major new history of craft that spans three centuries of making and thinking in Aotearoa New Zealand and the wider Moana (Pacific). Paying attention to Pākehā, Māori, and island nations of the wider Moana, and old and new migrant makers and their works, this book is a history of craft understood as an idea that shifts and changes over time." (Adapted from our catalogue)
Protest Tautohetohe: objects of resistance, persistence and defiance / Gibson, Stephanie
"Aotearoa New Zealand has a long legacy of activism. This richly illustrated book brings together over 300 objects made by protestors to proclaim and symbolise their causes and their struggles. From banners to badges, t-shirts to tea towels, posters to photographs, it is a vivid reflection of 250 years of resistance and persistance." (Catalogue)
Frances Hodgkins: European journeys
"This vivid and revealing book is published alongside a landmark exhibition focused on one of our most internationally recognized artists, Frances Hodgkins. Complete with a rich visual chronology of the artist's encounters abroad, alongside over one hundred of Hodgkins' key paintings and drawings, the book is an illuminating journey that moves us from place to place through the writings of a number of distinguished art historians, curators and critics." (Adapted from our catalogue)
Funny as: the story of New Zealand comedy / Horan, Paul
"On TV, film, and live, New Zealand comedy has never been bigger. Published alongisde a major Television New Zealand documentary series, Funny As is a big, authoritative, funny history of New Zealand's funny men and women. From capping bands to the Topp Twins, hori humour to Billy T James, Lynn of Tawa to Fred Dagg, New Zealanders have made each other laugh in ways distinctive to our peoples and our culture. In 400 pictures and a text built on deep research and over 100 interviews with comics, this book will be Funny As." (Catalogue)
We are here: an atlas of Aotearoa / McDowall, Chris
"This compelling mix of charts, graphs, diagrams, maps and illustrations is beautiful, insightful, and enlightening. It helps us make sense of our country, to grasp its scale, diversity and intricacies, and to experience feelings of connection to land, to place, to this time in our history, and to one another. By making data visible, each graphic reveals insights: Who visits us? How many fish are in the sea? How do we hurt ourselves? Where do our cats go to at night?  Essays by some of New Zealand's best thinkers complete the package." (Adapted from our catalogue)
Louise Henderson: from life
"This is the first major survey of the life and work of French-born, New Zealand artist Louise Henderson (1902-1994). Featuring work from across Henderson's seven-decade career, the book and accompanying exhibition trace the development of the artist's bold and colourful abstract style. Henderson worked alongside other major figures including Rita Angus, John Weeks, Colin McCahon and Milan Mrkusich and was one of the first New Zealand artists to commit herself to an overtly modern style." (Adapted from our catalogue)
McCahon country / Paton, Justin
"In this landmark book, celebrated writer and curator Justin Paton takes readers on a journey through the landscape of Aotearoa, as the artist loved and painted it. From Otago to Canterbury, Takaka to Taranaki, Muriwai to Northland and many more places in between, Paton brings his curator's eye to a selection of nearly 200 of McCahon's paintings and drawings, including iconic and beloved works and others never before published." (Adapted from our catalogue)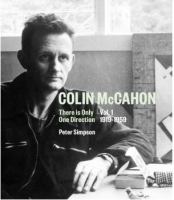 Colin McCahon: there is only one direction. Vol. I 1919-1959 / Simpson, Peter "In the first of a two-volume work chronicling 45 years of painting by New Zealand artist, Colin McCahon, leading McCahon scholar, writer, and curator Peter Simpson chronicles the evolution of McCahon's work over the artist's entire career. Each volume includes over 300 colour illustrations, with a selection of reproductions (many never previously published), plus photographs, catalogue covers, facsimiles and other illustrative material." (Adapted from our catalogue)
The meaning of trees / Vennell, Robert
"This treasure of a book pays homage to New Zealand's native plant species while telling the story of plants and people in Aotearoa. Beautifully illustrated with botanical drawings, paintings and photographs, it shows us how a globally unique flora has been used for food, medicine, shelter, spirituality and science. From Jurassic giants to botanical oddballs – these are our wonderful native and endemic plants." (Adapted from our catalogue)

The New Photography: New Zealand's First-generation Contemporary Photographers / McCredie, Athol
"Athol McCredie is a leading NZ photography curator and in this beautiful book he tells the story of the beginning of contemporary/art photography in Aotearoa. Photographers discussed include Gary Baigent, Max Oettli, and Ans Westra." (Adapted from Fishpond)