You must be able to write. You must have a sense of form, of pattern, of design. You must have a respect for and a mastery over words.
Christchurch-born Ngaio Marsh — along with Dorothy L. Sayers, Agatha Christie, and Margery Allingham — is regarded as one of the "Queens of Crime". She wrote 32 detective novels between 1934 and 1982, and the early part of her career fell in what is regarded as the 'golden age of detective fiction'. All of her books feature gentleman detective DCI Roderick Alleyn and often revolve around what were her two other passions — art and theatre. The modern award  bearing her name aims to "recognise excellence in New Zealand crime, mystery and thriller writing".
This year's longlist includes some of New Zealand's best known writers — such as Paul Cleave and Renée — as well as a number of rising stars. The range of styles, approaches and subjects is broad in the extreme, but what unites all of the books chosen is the quality and sheer scope of the writing. Have a browse of the longlist and enjoy!
The longlisted titles are:
Whatever It Takes / Cleave, Paul
"When seven-year-old Alyssa is kidnapped, Deputy Noah Harper decides he will do what it takes to find her — but that means crossing lines he can never come back from. Finding the girl safe isn't enough to stop Noah from losing his job, his wife, and from being kicked out of Acacia Pines. He's told if he ever returns, he'll be put in jail and left there to rot. Now, 12 years later, comes a phone call. Alyssa is missing again and her father wants him to honor the promise he made to her all those years earlier — that he would never let anything bad happen to her again. To find her, Noah is going to have to head back to the pines, and come face to face with the past." (Adapted from Catalogue)
Auē / Manawatu, Becky
"Taukiri was born into sorrow. Auē can be heard in the sound of the sea he loves and hates, and in the music he draws out of the guitar that was his father's. It spills out of the gang violence that killed his father and sent his mother into hiding, and the shame he feels about abandoning his eight-year-old brother to another violent home. But Arama is braver than he looks, and he has a friend and his friend has a dog, and the three of them together might just be strong enough to turn back the tide of sorrow. As long as there's aroha to give and stories to tell and a good supply of plasters." (Adapted from Catalogue)
The Nancys / McDonald, R. W. R.
"Tippy is in love with her uncle's old Nancy Drew books, especially the early ones where Nancy was sixteen and did whatever she wanted. She wants to be Nancy and is desperate to solve a real mystery. When her teacher's body is found beside Riverstone's only traffic light, Tippy's moment has arrived. She and her minders form The Nancys, a secret amateur detective club. But what starts as a bonding and sightseeing adventure quickly morphs into something far more dangerous." (Adapted from Catalogue) Also available as an eBook
In the clearing / Pomare, J. P.
"Amy has only ever known what life is like in the Clearing. . That is, until a new young girl joins the group. She isn't fitting in; she doesn't want to stay. What happens next will turn life as Amy knows it on its head. Freya has gone to great lengths to feel like a 'normal person'. In fact, if you saw her go about her day with her young son, you'd think she was an everyday mum. That is, until a young girl goes missing and someone from her past, someone she hasn't seen for a very long time, arrives in town. As Amy and Freya's story intertwines the secrets of the past bubble up to the surface. " (Adapted from Catalogue)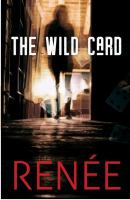 The wild card / Renée
"Ruby Palmer has been dealt a rough hand. She was left in a kete at the back door of the Porohiwi Home for Children when she was a baby, and then at seven she discovered that Betty who stopped the bad stuff happening to Ruby at the Home has drowned. Now in her thirties, Ruby suspects her friend was murdered, her only lead is a notebook that uses the symbols on playing cards to tell a story she can't understand, but there are other clues too: the man in the balaclava who attacks her when she starts to investigate, and break-ins at the local theatre where Ruby is playing Lady Bracknell in The Importance of Being Earnest." (Adapted from Catalogue)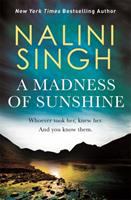 A madness of sunshine / Singh, Nalini
"Golden Cove is a peaceful town. That is until one fateful summer, when tragedy shatters the trust holding the community together. All that's left are whispers behind closed doors, broken friendships and a silent agreement to never look back. But they can't run from the past forever. Eight years later, a young woman disappears without a trace, and the residents of Golden Cove wonder if their home shelters something far more dangerous than an unforgiving landscape. The town's dark past and haunted present are about to collide." (Adapted from Catalogue)

Other longlisted titles are Shadow of Doubt by S. L. Beaumont, Trust me; I'm Dead by Sherryl Clark, One Single Thing by Tina Clough, Girl from the Tree House by Gudrun Frerichs, Hide by S. J. Morgan and The Great Divide by L. J. M. Owen.
The shortlist will be announced later this year.