This month's Big Library Read, Libby's "global ebook club" , showcases his fourth book called Music is history. In Music is history, Questlove uses his encyclopaedic knowledge of music and history as a lens to examine American history. Specifically, he examines how specific tracks and albums encapsulate certain moments in time in American history over the past fifty years. Questlove is in a truly unique position to tell this history; he's part of the story and a student of both music and the wider reaches of cultural history. Big Library Read is an opportunity for library users around the world to read the same digital title at the same time. So, from April 4th to April 18th, you can participate in this global ebook club, without any wait lists or holds.
Questlove is one of the most high profile and well-known musician/ producers around. as well as being an author, music journalist, and award-winning  film director. A self-confessed obsessive music crate digger and music historian, over the course of the last thirty years or so he has played a key role in the hip hop and sampling scene. He's also gone on to produce countless artists, such Amy Winehouse and Al Green to name but two.
In Music is history, Questlove selects tracks from his birth in 1971 to the present day to illustrate how music and American history reflect each other. It is a hugely informative and entertaining work, and the tracks Questlove selects are wide ranging, eclectic and fascinating. They really demonstrate his formidable knowledge. It's all done in a highly readable and personable style, certainly a must read for music buffs and cultural historians.
To learn more about the Big Library Read, follow this link. You can borrow Music is history via ebook here or audiobook here
To give you a flavour of the book, below is just a tiny selection of the albums containing some of the tracks Questlove uses to illustrate his points.
The head on the door [deluxe] / Cure
"Contents CD1: Inbetween days — Kyoto song — The blood — Six different ways — Push — The baby screams — Close to me — A night like this — Screw — Sinking.CD2 (Rarities 1984-1985): Notes Originally released in 1985 – includes bonus disc." ( Adapted from Catalogue )
It takes a nation of millions to hold us back [3 CD]. / Public Enemy
"It Takes a Nation of Millions to Hold Us Back, a record that rewrote the rules of what hip-hop could do. That's not to say the album is without precedent, since what's particularly ingenious about the album is how it reconfigures things that came before into a startling, fresh, modern sound. Public Enemy used the template Run-D.M.C. created of a rap crew as a rock band, then brought in elements of free jazz, hard funk, even musique concrète, via their producing team, the Bomb Squad, creating a dense, ferocious sound unlike anything that came before.  ~ Stephen Thomas Erlewine" (Adapted from Catalogue)
Maggot brain. / Funkadelic
"It starts with a crackle of feedback shooting from speaker to speaker and a voice intoning, "Mother Earth is pregnant for the third time, for y'all have knocked her up" and talking about rising "above it all or drown in my own sh*t." This could only have been utterly bizarre back in 1971 and it's no less so decades later; though the Mothership was well on its way already, Maggot Brain really helped it take off. ~ Ned Raggett" (Adapted from Catalogue)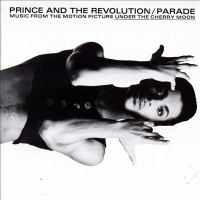 Parade : music from the motion picture Under the cherry moon / Prince
"Undaunted by the criticism Around the World in a Day received, Prince continued to pursue his psychedelic inclinations on Parade, which also functioned as the soundtrack to his second film, Under the Cherry Moon. Originally conceived as a double album, Parade has the sprawling feel of a double record, even if it clocks in around 45 minutes. — If it had been expanded to a double album, Parade would have equaled the subsequent Sign 'o' the Times, but as it stands, it's an astonishingly rewarding near-miss. ~ Stephen Thomas Erlewine" (Adapted from Catalogue)
The Police. / Police (Musical group)
"To coincide with their 30th anniversary reunion tour in 2007 the Police released the anthology The Police, the first two-CD retrospective ever assembled on the group. They may not have had a double compilation to their credit, but they had single discs and box sets, which may raise the question of whether they need a set like this — and the answer is yes, but this set falls just a bit short of being the definitive Police double disc. At only 28 tracks, this feels a little too slim.  ~ Stephen Thomas Erlewine" (Adapted from Catalogue)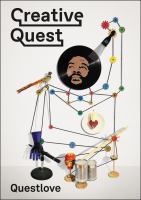 Creative quest / Questlove
"Questlove – musician, bandleader, designer, producers, culinary entrepreneur, professor, and all-round cultural omnivore – draws on a life-time experience to offer insights into how to build the best creative life, and how to let the best creative life build you. Questlove has worked with or around hundreds of other artists, and engaged in dialogue with them regarding the creative process, whether in person or from an appreciation of their work: musicians like D'Angelo and Björk, filmmakers like Ava DuVernay and Mike Birbiglia, comedians, chefs, designers, writers, and more." (Adapted from Catalogue) Also available as an eBook.
Mo' meta blues : the world according to Questlove / Questlove
"Mo' Meta Blues is a punch-drunk memoir in which Everyone's Favorite Questlove tells his own story while tackling some of the lates, the greats, the fakes, the philosophers, the heavyweights, and the true originals of the music world. He digs deep into the album cuts of his life and unearths some pivotal moments in black art, hip hop, and pop culture."–Book jacket." (Catalogue)
Soul train : the music, dance, and style of a generation / Questlove
"From Ahmir "Questlove" Thompson of the award-winning hip-hop group the Roots, comes this vibrant book commemorating the legacy of Soul Train—the cultural phenomenon that launched the careers of artists such as Tina Turner, Stevie Wonder, the Jackson 5, Whitney Houston, Lenny Kravitz, LL Cool J, and Aretha Franklin. Questlove reveals the remarkable story of the captivating program, and his text is paired with more than 350 photographs of the show's most memorable episodes and the larger-than-life characters who defined it: the great host Don Cornelius, the extraordinary musicians, and the people who lived the phenomenon from dance floor. Gladys Knight contributed a foreword to this incredible volume. Nick Cannon contributed the preface." (Adapted from Catalogue) Also available as an eBook.