I was staring out a window
I was standing by the sea
Standing by the sea.

We are totally stoked to announce an exclusive interview with Dance Prone and Invisible mile author David Coventry, in conversation with his friend and fellow New Zealand musician Greg Cairns.
David had a rich and fascinating career in the New Zealand music industry before taking a right-turn and becoming an award-winning author. His first book, The Invisible Mile, is about the rigours of cycling in the Tour de France, and his second novel is about the hard core punk scene in America (you'll hear more about this in the video). At first glance you might think these themes are poles apart, but — as David discusses — not so far apart as people may think.
In Dance prone David captures lightning in a jar by describing the psychological, physical and visceral experience of playing live in front of an audience — a remarkable feat many authors have tried and with a few notable exceptions have largely failed.
David and Greg in coversation is entertaining, insightful, wide-ranging and free form. It encompasses many topics, including David's writing process, life on the road, and first hand recollections of legendary New Zealand bands, gigs and musicians, not to mention the genius of Husker Du.
We wish to extend our heartfelt thanks to both David and Greg for such an entertaining, frank, and insightful behind-the-scenes conversation.
Watch the full extended  version of their discussion below:
David also put together a Dance Prone Spotify playlist.
You can catch David at his upcoming Verb Wellington Festival event on the 8th of November.
Below are just a few of the Bands and albums mentioned in the David's  interview:
Dance prone / Coventry, David
"During their 1985 tour, two events of hatred and stupidity forever change the lives of a band's four members. Neues Bauen, a post-hardcore Illinois group homing in on their own small fame, head on with frontman Conrad Wells sexually assaulted and guitarist Tone Seburg wounded by gunshot. The band staggers forth into the American landscape, traversing time and investigating each of their relationships with history, memory, authenticity, violence and revelling in transcendence through the act of art." (Catalogue)
The invisible mile / Coventry, David
"The 1928 Ravat-Wonder team from New Zealand and Australia were the first English-speaking team to ride the Tour de France. From June through July they faced one of toughest in the race's history: 5,476 kilometres of unsealed roads on heavy, fixed-wheel bikes. They rode in darkness through mountains with no light and brakes like glass. They weren't expected to finish, but stadiums filled with Frenchmen eager to call their names. " (Catalogue) Also available as an eBook.
This is Memorial Device : an hallucinated oral history of the post-punk scene in Airdrie, Coatbridge and environs 1978-1986 / Keenan, David
"This Is Memorial Device, is a love letter to the small towns of Lanarkshire in the late 1970s and early 80s.It follows a cast of misfits, drop-outs, small town visionaries and would-be artists and musicians through a period of time where anything seemed possible, a moment where art and the demands it made were as serious as your life.  Written in a series of hallucinatory first-person eye-witness accounts that capture the prosaic madness of the time and place." (Adapted from Catalogue)
Ready to fly / Verlaines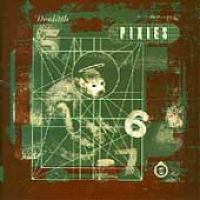 Doolittle. / Pixies (Musical group)
"After 1988's brilliant but abrasive Surfer Rosa, the Pixies' sound couldn't get much more extreme. Their Elektra debut, Doolittle, reins in the noise in favor of pop songcraft and accessibility. Their most accessible album, Doolittle's wide-ranging moods and sounds make it one of their most eclectic and ambitious. A fun, freaky alternative to most other late-'80s college rock, it's easy to see why the album made the Pixies into underground rock stars. " (Adapted from Catalogue)
Horses. / Smith, Patti
"It isn't hard to make the case for Patti Smith as a punk rock progenitor based on her debut album, which anticipated the new wave by a year or so: the simple, crudely played rock & roll, featuring Lenny Kaye's rudimentary guitar work, the anarchic spirit of Smith's vocals, and the emotional and imaginative nature of her lyrics — all prefigure the coming movement as it evolved on both sides of the Atlantic. Smith is a rock critic's dream, a poet as steeped in '60s garage rock as she is in French Symbolism." (Adapted from Catalogue)
Evol. / Sonic Youth
The last few titles are not currently available from our collection, but we hope to have them available very soon!
The Frozen Borderline, by Nico.
Land Speed Record, by Hüsker Dü.
Zen Arcade, by Hüsker Dü.