Our list of the top 100 non-fiction books for 2022 includes the best in memoirs and biographies, poetry, local history, science and technology, health, cooking, music, art and architecture. We've selected an eclectic mix of acclaimed local authors, New York Times Bestsellers, Pulitzer prize winners and breakthrough newcomers, meaning there's plenty of choice for the deep-dive readers and coffee book lovers alike (and everyone in-between).
2022 Non-fiction Highlights — Browse the full list
Browse the full list with all our picks, or browse just the topic you enjoy!
As ever, the compelling human stories encompassing grief, love, personal trauma and strengths of character shine through, with a hearty selection of memoirs and biographies to choose from, including Sally Hayden's critically acclaimed My fourth time, we drowned. Topping our most heavily reserved new non-fiction title of 2022 was Jennette McCurdy's hit memoir I'm glad my mom died. A little further off the beaten path, was Hua Hsu's 'quietly wrenching' coming-of-age memoir Stay True, and the visual delight of Kate Beaton's graphic memoir Ducks: two years in the oil sands.
Contributions to the local poetry scene were beautifully espoused in Khadro Mohamed's We're all made of lightning and in the visual expressions of the poet/painter collaboration within Bordering on Miraculous. Shining locally likewise, the great architectural designs in Making Space and HomeGround, which highlight design as a conduits to push social boundaries in Aotearoa New Zealand communities.
Calls for climate awareness were made riveting in The Alarmist, Nomad Century and Regenesis. Our oceans were also a focal point for many this year, and explored in great depth, with Jellyfish age backwards, Secrets of the Sea and in Adrift: the curious tale of Lego lost at sea, among others.
The collapse of historic empires, stories of divided nations and political parties in turmoil were explored in a multitude of ways in the vast array of global history titles featured on our list. Included are Legacy of Violence: A history of the British Empire by Pulitzer prize winning Historian Caroline Elkins, and Fragments of a contested past: Remembrance, denial and New Zealand history by Joanna Kidman.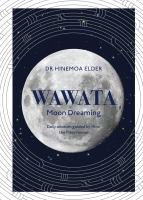 We let the world's first astronomers take us on a star gazing tour, and found daily wisdom in Hinemoa Elder's Wawata: Moon Dreaming. Cap off 2022 by allowing yourself to become enveloped in worlds both near and far, and understand our past, present and future within the Top 100 non-fiction books of 2022 list. Pair with our Top 100 fiction books list, and you're all set for your Summer Reading Adventure.