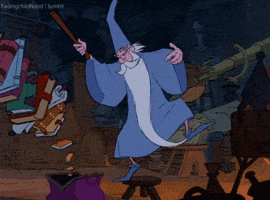 For our latest Library Lockdown Distraction, we are pointing our search light at our most popular, free online lockdown distraction –  Overdrive/ Libby (Libby is Overdrive's simplified site and app).
We have several other free electronic eBooks, eAudiobook and eMagazine services, including:
PressReader: Same day access to full-page replicas of newspapers & magazines from NZ and around the world in 60+ languages.
BorrowBox: eAudiobooks & eBooks (mainly eAudiobooks) from Australia's leading provider — over 3500 titles
Bridget Williams Books: Over thirty years of award-winning NZ history and social issues publishing from Bridget Williams Books, in four collections.
However, Overdrive / Libby is our largest free electronic eBook, eComic, eAudiobook and eMagazine collection with over 50,000 titles available. There is a wealth of wonderful content contained within this electronic wonder; it almost goes without saying that there is enough thrills, spills, entertainment, education, and enlightenment contained within this site for years of distraction and it is constantly updated. It also has specially curated lists and easy to follow introductory videos for newbies.
The service is aimed at the very widest possible library audience from pre-schoolers to  adults, from fans of Peppa Pig to scholars of the works of Yuval Noah Harari ( and all points in-between). By design it has something for everyone, and in the widest variety of e-formats. All you need to access this vast free resource is a valid library card. Below is a selection of just eight totally unconnected titles which we hope will illustrate this fabulous service's diversity and depth.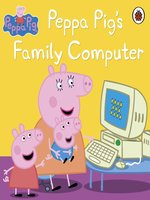 Peppa Pig's Family Computer, Peppa Pig (ebook)
"Mummy Pig is working at home on the family computer but Peppa and George want to play 'Happy Mrs Chicken'. Can Daddy Pig come to the rescue and fix the frozen computer? Read more in this charming piggy tale." (Overdrive description)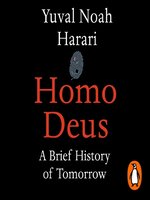 Homo Deus, Yuval Noah Harari (Audiobook)
"Yuval Noah Harari envisions a near future in which we face a new set of challenges. Homo Deus explores the projects, dreams and nightmares that will shape the twenty-first century and beyond – from overcoming death to creating artificial life. It asks the fundamental questions: how can we protect this fragile world from our own destructive power? And what does our future hold?"(Overdrive description)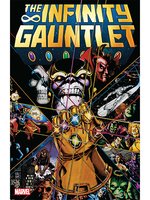 The Infinity Gauntlet, Jim Starlin (ebook)
"Collects Infinity Gauntlet (1991) #1-6. The Mad Titan Thanos has seized control of Infinity Gauntlet and with it near-omnipotent power! Who can stop this deadly new overlord? All of Marvel's top heroes star in this epic of cosmic proportions!" (Overdrive description)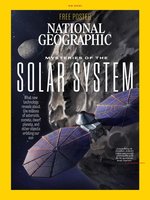 National Geographic Magazine, undefined (Magazine)
"Amazing discoveries and experiences await you in every issue of National Geographic magazine. The latest news in science, exploration, and culture will open your eyes to the world's many wonders." (Overdrive description)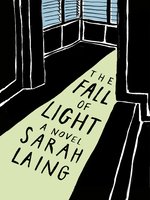 The Fall of Light, Sarah Laing (ebook)
"Rudy is a successful architect, but life is not as happy as it should be. His work leaves him artistically frustrated, his wife and two young daughters have moved out of the house he designed for them, and his pushy young associate is vying for design supremacy. When a Vespa accident puts him into hospital and forces him to recuperate at home, he looks in danger of losing everything, but it is then that his repressed artistic yearnings start to make their presence felt, not just in the glass creations he begins to craft, but also in his strange, vivid dreams." (adapted from Overdrive description)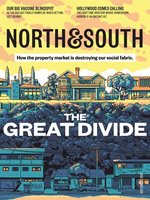 North & South, undefined (Magazine)
"North & South is New Zealand's premier monthly current affairs and lifestyle magazine, specialising in long-form investigative journalism, delivered by award-winning writers and photographers. North & South also showcases New Zealand ingenuity and creativity, explores the country and profiles its people. It is a touchstone of New Zealand life." (Overdrive description)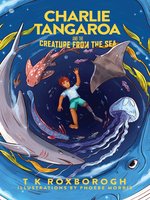 Charlie Tangaroa and the Creature from the Sea, T K Roxborogh (ebook)
"On a beach clean-up, thirteen-year-old one-legged Charlie and his half-brother, Robbie, find a ponaturi – a mermaid – washed up on a beach. An ancient grudge between the Maori gods Tane and Tangaroa has flared up because a port being built in the bay is degrading the ocean and creatures are fleeing the sea. This has reignited anger between the gods, which breaks out in storms, earthquakes and huge seas. The human world and realm of the gods are thrown into chaos."  (Overdrive description)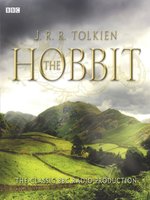 The Hobbit, J.R.R. Tolkien (Audiobook)
"Dwarves, elves, goblins, trolls, dragons and wizards – these are the ingredients of J.R.R. Tolkien's wonderful fantasy. The hero of the tale is Bilbo Baggins, a home-loving unambitious hobbit who is suddenly thrust into what turns out to be the biggest adventure of his life. Guided by Gandalf the wizard, Bilbo and a company of dwarves set out to destroy Smaug the Magnificent, a ferocious dragon who guards a treasure hoard. Their journey contains many dangers, and in facing them the reluctant Bilbo's great resourcefulness and courage surprises everyone – not least himself!" (adapted from Overdrive description)