不用出门, 就能借中文书啦! 惠林頓图书馆OverDrive电子书库, 新进了数百本中文书籍. 现在你可以学英语, 学中文, 学摄影,学钓鱼,甚至学k歌. 这里还有:育儿书,儿童图画故事书,青少年探险故事书,旅游书, 菜谱, 中医养生, 以及现代小说. 只需在以下链接中https://wcl.govt.nz/downloads/ 点击 OverDrive, 点击右上角的小箭头, 先选择中文, 再点击高级搜索, 在所有语言中(All Languages), 选择Chinese,就可以找到简体和繁体的中文电子书了.
Check out our new Chinese eBooks and eAudio books on OverDrive. It's a great opportunity to learn Mandarin, Cantonese, and Chinese cultures. To find the Chinese eBooks, select Advanced Search, and in the "All Languages" options, choose Chinese.
We have added around 200 Chinese eBooks, ranging from: romance, sci-fi, mystery, health, history, education, graphic novels, children's fiction, picture books, and many more. You can also navigate the site in Simplified Chinese. Just select Chinese from the drop-down menu at the very top of the Overdrive page. We will continue to add to the eBook selection as more Chinese titles are added by Overdrive. Happy reading!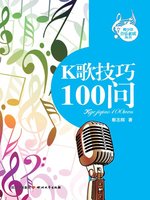 K歌技巧100问, 通过  蔡志辉 (eBook)
"蔡志辉所著的《K歌技巧100问》以一问一答的形式呈现,以帮助业余唱歌爱好者解决演唱中遇到的困惑。其最大特点为问题普遍鲜明,有针对性,回答言简意赅,通俗易懂,即用通俗的语言,专业的方法去解决最棘手的问题。" (Overdrive description)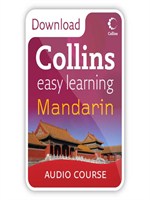 Mandarin, 通过 Wei Jin (Audiobook)
"The audio course guides learners through a series of 12 short units. Each unit introduces around 5 new key words or phrases before expanding on the basic vocabulary with practice activities, memory tips and culture and etiquette advice. An accompanying 48-page colour booklet provides full transcripts of the conversations as well as helpful hints to guide the user through their learning experience. Unit 1: Greetings Unit 2: Attracting Attention Unit 3: Exchanging Courtesies Unit 4: Asking Questions Unit 5: Where are you from? Unit 6: Going Places Unit 7: Asking Directions Unit 8: Where can we eat? Unit 9: Getting Transport Unit 10: Ordering a drink Unit 11: Asking for a room Unit 12: All about food!" (Overdrive description)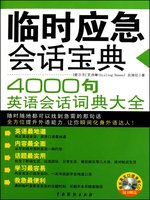 临时应急会话宝典 (Emergency Conversation Skills), 通过  [爱尔兰]艾诗琳 (eBook)
"本书主要是为英语口语学习者准备的,以句子的形式表达各种情况。句子中包括了实用的词汇及短语。对于有相同说法的词语或句子,书中也做了说明。本书以主题划分,分为十大主题,主题以下又划分为具体的状况,比如:逛街购物时如何讨价还价,挑选衣服;面试找工作时,应聘者如何自我介绍,面试者如何提问;身在外国时需要去药店、去医院等等,涉及日常生活、工作、出国等方方面面,读者可以很轻松地找到应急的那句话。同时还配备MP3,让你听到原汁原味的英音。" (Overdrive description)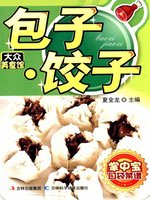 大众美食馆:包子·饺子(General Cuisine: Buns and Dumplings), 通过  夏金龙 (eBook)
"作者夏金龙中国烹饪大师,中国餐饮文化名师,中华名厨,国家高级烹饪技师,国家高级营养师,国家高级职业经理人,中国饭店业金牌总厨,中国十大最有发展潜力轻年厨师,全国饭店业国家级评委,国际东方药膳食疗保健学会常务理事,法国国际美食会远东区域中国分会名誉会长2007年被法国国际美食会授予法国蓝带三星勋章,法国国际美食博士勋章,国际酒店管理专家勋章 《大众美食馆·掌中宝口袋菜谱:包子·饺子》是掌中宝的口袋菜谱,主要内容包括:蟹肉小笼包、灯笼钳花包、香猪包、叉烧包、墨鱼包、百结包、南瓜包、鲤鱼包、花篮烧卖、水煎包、生煎包子、干蒸烧卖、山东包子、莲花包等。" (Overdrive description)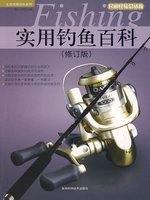 实用钓鱼百科 (Encyclopedia for Fishing), 通过  徐仁行 (eBook)
"钓鱼为什么对人有如此大的吸引力呢?有人说:"钓鱼之乐不在鱼","一竿在手,其乐无比。"钓鱼爱好者把钓鱼视为人生的一大乐趣。当你在紧张的工作之余,到江河湖海去领略一下大自然的风光,呼吸清新的空气,享受一下鱼儿咬钩时的快感与乐趣,这是没钓过鱼的人所无法体会的。钓鱼活动还是一种很好的锻炼身体的方法,与打太极拳、练健身操、舞剑等活动有同样的趣味性。如果你能经常参加钓鱼活动,对你的身体健康肯定大有好处。特别是对那些患植物神经功能紊乱、神经衰弱、心悸胸闷、轻度肺结核的病人以及身体处于病后康复期的人更有益处。同时,钓鱼活动还非常适合中老年人的生理特点。它既缓解了工作的压力,排除不良情绪,又可以充实生活,排遣空虚,同时可以抗老防衰,延年益寿。" (Overdrive description)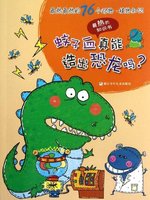 最热最热的76个科学知识:蚊子血真能造出恐龙吗? ( 76 Most Awesome Trivia Questions: Can we clone a dinosaur by using the blood of a mosquito? ), 通过  Da Mi (eBook)
"肉食动物只吃草能活下去吗?斑马到底是黑底白纹,还是白底黑纹?蜘蛛丝真的比钢筋还强韧?……每当抚摸小狗毛茸茸的身体,你是否想过与地球上的所有动物都成为知心朋友?快快翻开这本《蚊子血真能造出恐龙吗?》吧,你将在开怀大笑中,获得天文、地理、历史、文化、科学等方面许许多多有趣的知识。" (Overdrive description)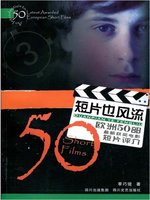 短片也风流:50部欧洲最新获奖电影短片评介, 通过  季巧微 (eBook)
"本书收集了50部在国际知名电影节上最新获奖的欧洲短片,以出品时间为序,对各部分影片进行介绍、评赏。《短片也风流:欧洲50部最新获奖电影短片评介》像万花筒一样,能让我们了解到欧洲丰富的短片创作,希望有一天我们中国的短片创作也能够活跃起来,也希望更多的媒体、网络或者DVD出版商有兴趣积极出版和介绍这些短片。" (Overdrive description)