Good books do not invite unanimity. They invite discord, mayhem, knife fights, blood feuds."
― Joe Queenan
Running a book club has always had challenges:
Can everyone get a copy of the book in time?
Can all the members of the group afford the cost?
Will the overseas suppliers get extra copies in on time?
Well, help is at hand in the form of a new service from our electronic Libby/Overdrive collection.
The Book Club is a specially selected collection of over 400 Book club titles. All available to download instantly onto your electronic device.
With twenty four seven day access to all selected Book club titles, there is no waiting. Access is instant and there is no charge and no limit to the number of copies available. The title automatically expires once the borrowing period ends, so there is no need to worry about returning the book. The collection features fiction, poetry and Nonfiction titles including an extensive classic range of over 300 titles from The Art of War by Sun Tzu to Siddhartha by Hermann Hesse.
There is also a carefully curated selection of Aotearoa Titles such as the Booker Award Winning The Luminaries by Eleanor Catton as well as a young adult selection and a children's selection.
This new Book Club service is ideal for book clubs, book groups or just loose collections of friends or acquaintances who all want to read the same title at the same time. Though of course if you're not part of a book club or reading group you are more than welcome to borrow any of these titles as an individual.
Below is just a very small selection of the titles available. To explore further go to our Libby/Overdrive site. Enjoy!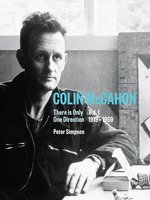 Colin McCahon, Peter Simpson (ebook)
"The first of an extraordinary two-volume work chronicling forty-five years of painting by New Zealand's most important artist, Colin McCahon.Colin McCahon (1919–1987) was New Zealand's greatest twentieth-century artist. Through landscapes, biblical paintings and abstraction, the introduction of words and Maori motifs, McCahon's work came to define a distinctly New Zealand modernist idiom. Collected and exhibited extensively in Australasia and Europe, McCahon's work has not been assessed as a whole for thirty-five years." (Adapted from Overdrive description)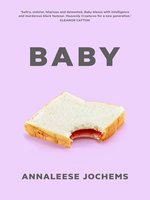 Baby, Annaleese Jochems (ebook)
"Cynthia can understand how Anahera feels just by looking at her body.Cynthia is twenty-one, bored and desperately waiting for something big to happen. Her striking fitness instructor, Anahera, is ready to throw in the towel on her job and marriage. With stolen money and a dog in tow they run away and buy 'Baby', an old boat docked in the Bay of Islands, where Cynthia dreams they will live in a state of love. But strange events on an empty island turn their life together in a different direction."(Adapted from Overdrive description)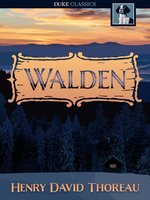 Walden, Henry David Thoreau (ebook)
"One of the most famous non-fiction American books, Walden by Henry David Thoreau is the history of Thoreau's visit to Ralph Waldo Emerson's woodland retreat near Walden Pond. Thoreau, stirred by the philosophy of the transcendentalists, used the sojourn as an experiment in self reliance and minimalism… Part autobiography, part manifesto Walden is a moving treatise on the importance distancing oneself from the consumerism of modern Western society and embracing nature in its place."(Adapted from Overdrive description)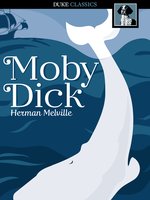 Moby Dick, Herman Melville (ebook)
"The itinerant sailor Ishmael begins a voyage on the whaling ship Pequod whose captain, Ahab, wishes to exact revenge upon the whale Moby-Dick, who destroyed his last ship and took his leg. As they search for the savage white whale, Ishmael questions all aspects of life. The story is woven in complex, lyrical language and uses many theatrical forms, such as stage direction and soliloquy."(Adapted from Overdrive description)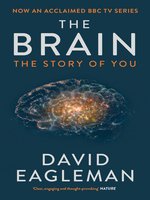 The Brain, David Eagleman (ebook)
"This is the story of how your life shapes your brain, and how your brain shapes your life.' Join renowned neuroscientist David Eagleman on a whistle-stop tour of the inner cosmos. It's a journey that will take you into the world of extreme sports, criminal justice, genocide, brain surgery, robotics, and the search for immortality. On the way, amidst the infinitely dense tangle of brain cells and their trillions of connections, something emerges that you might not have expected to see: you."(Adapted from Overdrive description)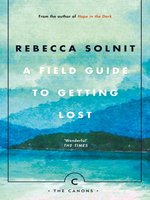 A Field Guide to Getting Lost, Rebecca Solnit (ebook)
"A Field Guide to Getting Lost is an investigation into loss, losing and being lost. Taking in subjects as eclectic as memory and mapmaking, Hitchcock movies and Renaissance painting, Rebecca Solnit explores the challenges of living with uncertainty. Beautifully written, this book combines memoir, history and philosophy, shedding glittering new light on the way we live now."(Adapted from Overdrive description)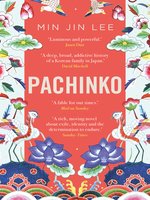 Pachinko, Min Jin Lee (ebook)
"Yeongdo, Korea 1911. In a small fishing village on the banks of the East Sea, a club-footed, cleft-lipped man marries a fifteen-year-old girl. The couple have one child, their beloved daughter Sunja. When Sunja falls pregnant by a married yakuza, the family face ruin. But then Isak, a Christian minister, offers her a chance of salvation: a new life in Japan as his wife.Sunja's salvation is just the beginning of her story. Through eight decades and four generations, Pachinko is an epic tale of family, identity, love, death and survival."(Adapted from Overdrive description)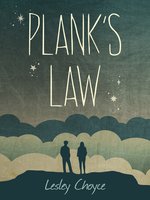 Plank's Law, Lesley Choyce (ebook)
"Trevor has known since he was ten years old that he has Huntington's disease, but at sixteen he is informed that he has one year to live. One day while he's trying to figure stuff out, an old man named Plank finds him standing at a cliff by the ocean. It's the beginning of an odd but intriguing relationship. Both Trevor and Plank decide to live by Plank's Law, which is "just live." This means Trevor has to act on the things on his bucket list, like hanging out with real penguins, star in a science fiction movie and actually talk to Sara—the girl at the hospital who smiles at him. With the aid of Plank and Sara, Trevor revises his bucket list to include more important things and takes charge of his illness and his life." (Adapted from Overdrive description)

First collection of always available digital Book Club titles through the eBook and audiobook reading app Libby. For more information on how to get started with the Libby app, go to our eLibrary page or contact us here for further helpful assistance.