I'm not a monster – I'm just ahead of the curve.

-The Joker
That uncomfortable sensation when you find yourself enjoying everything your fictional villain does. Well maybe not everything.  Fiction abounds with a wealth of antiheroes, all the way back to Beowulf where you might find yourself sympathising with a monster. A recent treatment of that story in The mere wife does provoke thoughts of who we think of as monstrous. Obsession is not always an undoing, Moriarty's mind games elevate both Sherlock Holmes and the readers' experience. The glamour of the high life, with it's ego stroking attributes is the aim for many, but what if no obstacle, moral or otherwise would deter you, enter Tom Ripley, designed by Patricia Highsmith. Or Dexter, a sociopath with a mission, tempering his murderous endgame with rules. 
Those who transgress for personal gain abound in the selection of titles below, chilling to think that these are librarian's favourites! Classic characters are reprised in graphic novel form and delving into our electronic vault will locate the original inspiration. Recent additions to our catalogue will entertain while making you cringe and maybe provide a wry smile of recognition.  Enjoy!
Parker: The Outfit, Donald E. Westlake (ebook)… Villain: Parker
Cooke is back and following up the New York Times best-selling Hunter with a heart-pounding sequel: The Outfit. After evening the score with those who betrayed him, and recovering the money he was cheated out of from the syndicate, Parker is riding high, living in swank hotels and enjoying the finer things in life again. Until, that is, he's fingered by a squealer who rats him out to the Outfit for the price they put on his head… and they find out too late that if you push Parker, it better be all the way into the grave! (Overdrive description)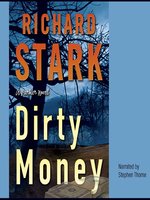 Dirty Money, Richard Stark (Audiobook) Villain: Parker (so professional he gets 2 titles)
Master criminal Parker takes another turn for the worse as he tries to recover loot from a heist gone terribly wrong. Parker and two cohorts stole the assets of a bank in transit, but the police heat was so great they could only escape if they left the money behind. Now Parker and his associates plot to reclaim the loot, which they hid in the choir loft of an unused country church. As they implement the plan, people on both sides of the law use the forces at their command to stop Parker and grab the goods for themselves.Parker will do whatever it takes to redeem his prize, no matter who gets hurt in the process. (Overdrive description)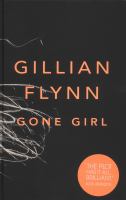 Gone girl / Flynn, Gillian (print), (DVD) Villain: … not giving it away
"On a warm summer morning in North Carthage, Missouri, it is Nick and Amy Dunne's fifth wedding anniversary. Presents are being wrapped and reservations are being made when Nick's clever and beautiful wife disappears from their rented McMansion on the Mississippi River. Husband-of-the-Year Nick isn't doing himself any favors… the town golden boy parades an endless series of lies, deceits, and inappropriate behavior.  Trouble is, if Nick didn't do it, where is that beautiful wife? And what was in that silvery gift box hidden in the back of her bedroom closet? With her razor-sharp writing and trademark psychological insight, Gillian Flynn delivers a fast-paced, devilishly dark, and ingeniously plotted thriller that confirms her status as one of the hottest writers around." (Adapted from Catalogue)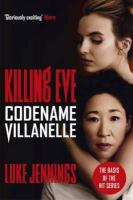 Codename Villanelle / Jennings, Luke  Villain… toss a coin
"She is the perfect assassin. A Russian orphan, saved from the death penalty for the brutal revenge she took on her gangster father's killers. Ruthlessly trained. Given a new life. New names, new faces – whichever fits. Her paymasters call themselves The Twelve. But she knows nothing of them. Konstantin is the man who saved her, and the one she answers to. She is Villanelle. Without conscience. Without guilt. Without weakness. Eve Polastri is the woman who hunts her. MI5, until one error of judgment costs her everything. Then stopping a ruthless assassin becomes more than her job. It becomes personal. " (Catalogue)
Use of weapons / Banks, Iain Villain: Elethiomel
"The man known as Cheradenine Zakalwe was one of Special Circumstances' foremost agents, changing the destiny of planets to suit the Culture through intrigue, dirty tricks and military action. The woman known as Diziet Sma had plucked him from obscurity and pushed him towards his present eminence, but despite all their dealings she did not know him as well as she thought. The drone known as Skaffen-Amtiskaw knew both of these people. It had once saved the woman's life by massacring her attackers in a particularly bloody manner. It believed the man to be a lost cause. But not even its machine could see the horrors in his past…" (Catalogue)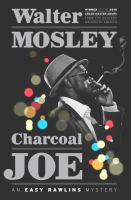 Charcoal Joe : an Easy Rawlins mystery / Mosley, Walter Villain: Mouse
"Picking up where his last adventures in Rose Gold left off in L.A. in the late 1960s, Ezekiel "Easy" Rawlins has started a new detective agency. Easy's friend Mouse introduces him to Rufus Tyler, a very old man everyone calls Charcoal Joe. Joe's friend's son, Seymour (young, bright, top of his class in physics at Stanford), has been arrested and charged with the murder of a white man from Redondo Beach. Joe tells Easy he will pay and pay well to see this young man exonerated, but seeing as how Seymour literally was found standing over the man's dead body at his cabin home, and considering the racially charged motives seemingly behind the murder, that might prove to be a tall order." (Catalogue)
Ripley's game / Highsmith, Patricia Villain: Ripley
"With its sinister humor and genius plotting, Ripley's Game is an enduring portrait of a compulsive, sociopathic American antihero. Tom Ripley detested murder, unless it was absolutely necessary. If possible, he preferred someone else to do the dirty work. In this case, a victim of a fatal disease, who will murder for a reward in order to provide for his young widow and child." (Catalogue)
The doll factory / Macneal, Elizabeth Villain: Silas
"London. 1850. The Great Exhibition is being erected in Hyde Park and among the crowd watching the spectacle two people meet. For Iris, an aspiring artist, it is the encounter of a moment – forgotten seconds later, but for Silas, a collector entranced by the strange and beautiful, that meeting marks a new beginning. When Iris is asked to model for pre-Raphaelite artist Louis Frost, she agrees on the condition that he will also teach her to paint. Suddenly her world begins to expand, to become a place of art and love. But Silas has only thought of one thing since their meeting, and his obsession is darkening . . ." (Catalogue)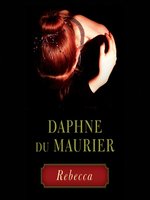 Rebecca, Daphne du Maurier (Audiobook) Villain: Mrs Danvers
"Last night I dreamt I went to Manderley again . . .
The novel begins in Monte Carlo, where our heroine is swept off her feet by the dashing widower Maxim de Winter and his sudden proposal of marriage. Orphaned and working as a lady's maid, she can barely believe her luck. It is only when they arrive at his massive country estate that she realizes how large a shadow his late wife will cast over their lives—presenting her with a lingering evil that threatens to destroy their marriage from beyond the grave.
First published in 1938, this classic gothic novel is such a compelling read that it won the Anthony Award for Best Novel of the Century. "(Overdrive description)