In the media and entertainment, we're always hearing about what's happening with the Millennial, Boomer and now Generation Z women, but in that we seem to have lost most traces of the Heathers, Clueless Chers, Riot Grrrls and Mallrats of Generation X.  At this point in time, many Gen X women find themselves sandwiched between Zoomer kids and Boomer parents, still in the thick of the careers we fought so hard for and realising that when we tried to have it all, we realised we probably didn't really want it all.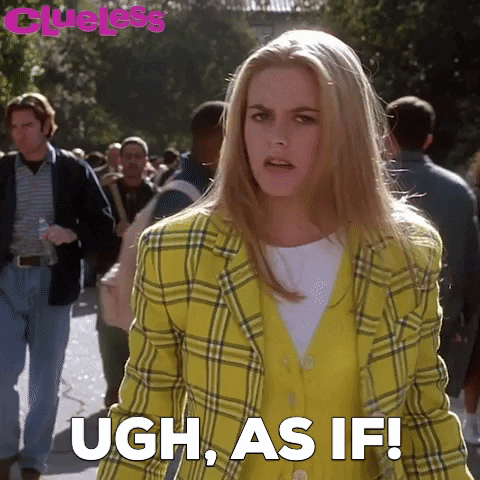 Let's not forget that we're also smack bang in mid-life right as the world is in a global pandemic.
Of course the looming reality for most Generation X women is menopause.  If we're not already well on our way to it, it's on the horizon in the next few years.  Unfortunately it's still a subject that is considered taboo and is not often discussed – our mothers and grandmothers whispered about "the change" and generally swept all that was happening to them aside.  Of course the younger generation of women is definitely not interested, because who wants to think about getting older?  But there is plenty of information available through your local library, for you to go boldly forth into your future and to stimulate discussion with your peers.
Try a few of these out:
Hormone repair manual : every woman's guide to healthy hormones after 40 / Briden, Lara
"The Hormone Repair Manual is a must-have guide to understanding and overcoming the symptoms of perimenopause and menopause. Naturopath Lara Briden, author of the international bestseller Period Repair Manual, has more than 20 years' experience in women's health. The Hormone Repair Manual is backed by evidence-based research and case studies and is a reassuring guide to soothing, nourishing and strengthening your body, mind and spirit during this time of change." (adapted from catalogue)
The complete guide to the menopause : your toolkit to take control and achieve life-long health / Mukherjee, Annice
"Dr Annice Mukherjee went through the menopause at just 41 following a breast cancer diagnosis, and she is also a top UK hormone specialist with nearly 30 years of experience. In this book she combines her medical expertise and personal experience to develop an essential menopause toolkit offering balanced, practical and comprehensive advice designed for our modern world. The author has used her unique holistic system to help thousands of women look better, feel younger and enjoy an improved quality of life in the long term." (Catalogue)
The menopause manifesto : own your health with facts and feminism / Gunter, Jen
"The only thing predictable about menopause is its unpredictability. Factor in widespread misinformation, a lack of research, and the culture of shame around women's bodies, and it's no wonder women are unsure what to expect during the menopause transition and beyond. Knowing what is happening, why, and what to do about it is both empowering and reassuring. Filled with practical, reassuring information, this essential guide will revolutionize how women experience menopause–including how their lives can be even better for it!" (adapted from catalogue)
Our hormones, our health : how to understand your hormones and transform your life / Esche-Belke, Susanne
"A handbook for women who want to understand their hormones and transform their lives for the better. Written by two doctors from their experience as practitioners and as women, and full of pioneering knowledge from epigenetics, stress medicine, nutritional medicine, and modern hormone replacement therapy, Our Hormones, Our Health aims to show women how to live with good health, good humour, and much happiness — no matter what their stage of life." (adapted from catalogue) eBook version here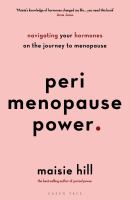 Perimenopause power : navigating your hormones on the journey to menopause / Hill, Maisie
"Perimenopause Power is a handbook that exudes calm positivity and makes sense of complex physiological processes in an easy-to-understand manner, helping women to understand what the hell's going on with them and provide instruction on what can be done to improve their experience of the dreaded "change." Maisie Hill, the celebrated author of Period Power, delves into the science of menopause in an accessible way and provides a whole slew of tips to see women through the challenge of wildly fluctuating hormones." (adapted from catalogue) eBook version here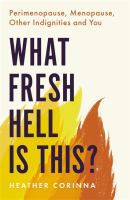 What fresh hell is this? : perimenopause, menopause, other indignities, and you / Corinna, Heather
"Heather Corinna tells you what can happen and what you can do to take care of yourself, all the while busting pernicious myths, offering real self-care tips – the kind that won't break the bank or your soul – and running the gamut from hot flashes to hormone therapy. With practical, clear information and support, inclusive of those with disabilities, queer, transgender, nonbinary and other gender-diverse people, people of colour, working class and others who have long been left out of the discussion, What Fresh Hell Is This? is the cooling pillow and empathetic best friend to help you through the fire." (adapted from catalogue)
The M word : how to thrive in menopause / Mansberg, Ginni
"The time is ripe for a book that lifts negative connotations around the experience of peri-menopause/menopause and Dr Mansberg is perfectly placed to do just that. A practicing GP and mother who has just turned 50 herself, Ginni has written a solution-focused book for understanding, embracing and (even) enjoying this stage in a woman's life. She outlines medical science, explaining what happens at a cellular level in the body once key hormones begin to diminish; she details symptoms and experience; then explores pros and cons of treatment options, as well as home remedies." (adapted from catalogue) eBook version here
The new hot : navigating the menopause with attitude and style / Mathews, Meg
"When Meg Mathews hit menopause she was shocked at the lack of awareness, understanding and support shown to women – and also found the information available far too dreary. After getting her symptoms under control she became determined to help other women avoid an experience like hers. The New Hot is her no-holds-barred guide to menopause designed to entertain and empower women in equal measure. It's full of Meg's personal insights as well as the latest information and advice from a wide range of menopause and lifestyle experts." (Adapted from Catalogue) eBook version here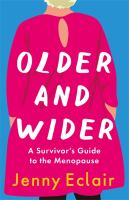 Older and wider : a survivor's guide to the menopause / Eclair, Jenny
"Older and Wider is Jenny Eclair's hilarious, irreverent and refreshingly honest compendium of the menopause. From C for Carb-loading and G for Getting Your Shit Together to I for Invisibility and V for Vaginas, Jenny's whistle-stop tour of the menopause in all its glory will make you realise that it really isn't just you. Jenny will share the surprising lessons she has learnt along the way as well as her hard-won tips on the joy of cardigans, dealing with the empty nest (get a lodger) and keeping the lid on the pressure cooker of your temper (count to twenty, ten is never enough)." (adapted from catalogue)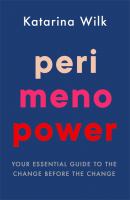 Perimenopower / Wilk, Katarina
"We hear a lot these days about the menopause, but there may be up to fifteen years of hormonal changes in a woman's body before she reaches the point where her periods stop. These years can be turbulent both emotionally and physically – with panic attacks, insomnia, acne, hot flashes, weight gain and low moods. As our hormones fluctuate from our mid-thirties, so do the needs of our bodies. With the right lifestyle and dietary changes, you can turn the perimenopause into a powerful life transition towards a stronger, healthier and happier you." (adapted from catalogue)
Special mention, just for entertainment value…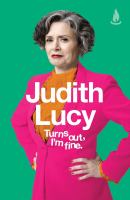 Turns out, I'm fine / Lucy, Judith
"Judith Lucy was just Great! Sure, the last remaining member of her immediate family had died, she was menopausal, she suspected her career was in the shitter and it seemed like the world was going to hell in a handbasket – but she was about to move in with the love of her life! Everything would work out because SHE HAD A MAN. Then, in the space of twenty-four hours, her relationship came apart and so did she. A broken heart became the catalyst for a complete existential melt down. She was nearly fifty, suddenly alone and unsure about every aspect of her life. How had this happened? Should she blame one of her four parents? What part had the comedy world played and was her disastrous history with men about more than just bad taste? In her most candid and insightful book yet, Judith figures out what went wrong and then turns her attention to finding out what her life might look like if it went right. She tries everything from dating a tree to getting a portrait of her vulva done to swimming with a whale shark. Thanks to a series of revelations and a slight drowning experience, Judith slowly starts to realise that her life is still full of possibilities and despite death, heartache and a dry vagina it turns out … she's fine." (Catalogue)
For many more titles on the topic, click here.
And don't forget: