Echidna is a dangerous animal; she pokes holes in men just to
remind them what kind of monster she is wakes up every single
morning and chooses violence cos what choice does she really have?
essa may ranapiri

Layered meanings that weave three strands of tradition together; Māori esoteric knowledge, Christianity and Greek mythology, into a queerer whole. This is what's at the heart of essa may ranapiri's ((Ngāti Wehi Wehi, Ngāti Raukawa-ki-te-Tonga, Te Arawa, Waikato-Tainui, Ngāti Pukeko, Ngāti Takatāpui, Na Guinnich, Highgate) second collection of poetry, Echidna. The poems in the Echidna follow their very own interpretation of the myth of Echidna, the Greek mother of monsters, now living in a colonised world with other deities such as Prometheus and Māui. The collection is also very much in conversation with the works and ideas of many other writers such as Keri Hulme, Milton, Hinemoana Baker, Joshua Whitehead and R.S. Thomas, to name but a few.
The poems contained within are unapologetic and raw; embracing gender fluid and non-binary people, building on its own world out of a community of queer and Māori/Pasifika writing whilst also, carefully, placing itself in a whakapapa of takatāpui storytelling.
We are thrilled that ranapiri took time out from their very busy schedule to talk to us about Echidna and we wish to extend our heartfelt thanks to them. For more information, visit Te Herenga Waka University Press.
This interview was done in conjunction with Caffeine and Aspirin, the arts and entertainment review show on Radioactive FM. It was conducted by host Tanya Ashcroft. You can hear the interview, as well as find a selection of essa may ranapiri's work that is available to borrow, below.
Echidna / ranapiri, essa may
"The poems in the Echidna follow their very own interpretation of the myth of Echidna the Greek mother of monsters. Now living in a colonised world with other deities such as Prometheus and Māui . The collection are also very much in conversation with the works and ideas of many other writers such as Keri Hulme, Milton,  Hinemoana Baker, Joshua Whitehead  and R.S. Thomas to name but a few."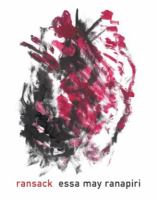 Ransack / ranapiri, essa may
" Poems that address the difficulty of assembling and understanding a fractured, unwieldy self through an inherited language – a language whose assumptions and expectations ultimately make it inadequate for such a task. These poems seek richer, less hierarchical sets of words to describe ways of being." ( Adapted from Catalogue)
Poetry New Zealand yearbook. 2022
"Poetry New Zealand, this country's longest-running poetry magazine, showcases new writing from New Zealand and overseas. This issue features 151 poems by 131 poets, including David Eggleton, Janet Newman, Therese Lloyd, essa may ranapiri, Victor Billot, Amber Esau, Elizabeth Morton, Vaughan Rapatahana, Jordan Hamel and Vana Manasiadis. It also includes the winning entries in the Poetry New Zealand Yearbook student poetry competition, essays and reviews of 38 new poetry books." (Adapted from Catalogue)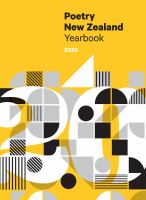 Poetry New Zealand Yearbook. 2020
"Each year Poetry New Zealand, this country's longest-running poetry magazine, rounds up new poetry, reviews and essays, making it the ideal way to catch up with the latest poetry from both established and emerging New Zealand poets. Issue #54 features 130 new poems (including by this year's featured poet, rising star essa may ranapiri, and C.K. Stead, Elizabeth Smither, Kevin Ireland, Chris Tse, Gregory Kan, Fardowsa Mohammed and Tracey Slaughter); essays (including a graphic essay by Sarah Laing); and reviews of new poetry collections. Poems by the winners of both the Poetry New Zealand Award and the Poetry New Zealand Schools Award are among the line-up." (Catalogue)