Riki Gooch Pirihi (Ngāti Wai/Patuharakeke/Ngāti Māhanga Hourua) is a conductor, composer, electronic musician, producer, and drummer based in Te Whanganui-a-Tara, Aotearoa.
Riki has a huge and varied musical C.V; from being a founding-member of Trinity Roots, to playing with the likes of Fat Freddy's Drop, Shayne Carter and Ria Hall. He currently performs with a wide variety of artists and organisations, such as: Alistair Fraser, Jeff Henderson, Noa Records, AJA, Mara TK, Orchestra of Spheres, and has been known to DJ in a gigantic cat's head as DJ Oboe.
As well as big name bands and musicians, Riki has always had a keen interest in experimental works and underground circles and his focus over the years has been more and more in this direction. In recent years Riki has undertaken a post-graduate course with the intention of developing an indigenous embodiment of conduction. He's also started to explore new ways of  turning a drumkit into a robot.
For this years CubaDupa festival, Riki was commissioned to create a piece and came up with Te Hou Nui, mass musical composition created for a large ensemble of 200+ musicians from all backgrounds and stages of musical development. Te Hou Nui is a work that has, at its heart, this idea that the music and the collective spirit adhere to the tikanga mauri of Ngaa iwi o Ngaati Ruanui, Taranaki, Ngaati Mutunga, Ngaai Tara, Ngaati Mamoe.During its performance, Riki uses his own version musical 'smoke signals' to conduct and communicate with four separate ensembles of 50+ players.
It all sounds so totally fabulous that when Riki offered to give us an insight into Te Hou Nui we just had to say yes. We wish to extend our heartfelt thanks and appreciation to Riki for taking the time to answer our questions and for providing such an illuminating insight into his latest work. We'd also like to thank-you CubaDupa for arranging the interview.
You can view the full fantastic CupaDupa programme here. You can watch the video below, or on our YouTube channel.
To borrow just a small range of the musical works Riki has been  involved with  click the links below.
True / TrinityRoots
" Tracks include True,  Sense and cents, Beautiful people, Call to you, Passion , D by D,  Egos,  Just like you and Little things . Musicians : Warryn Maxwell, Rio Hemopo, Riki Gooch ; Guest artists: Steve Gallagher, Jonathan Crayford, keyboards ; Lisa Tomlins, Lisa Preston, Natalie McCormack, Stefanie Hearfield, vocals ; Dave Long, banjo ; Tim Jarrey, double bass ; Dan Yeabsley, triangle ; Kate Meade, cello ; Kerry Wood, violin." ( Adapted from Catalogue) Also available on Vinyl.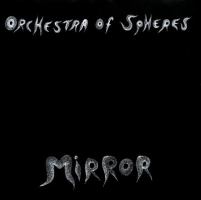 Mirror / Orchestra of Spheres
"Orchestra of Spheres' fourth full-length is their longest and most ambitious work to date, as well as their most hypnotic, with a greater presence of trance-inducing mantras among the genre-busting dance grooves usually heard on the group's albums. Mirror also boasts fuller orchestration than their other efforts, with shamanic strings and colourful horns/woodwinds taking greater precedence than before. The album's presentation makes it seem like their most honest work; the members are listed by their real names rather than their cartoonish pseudonyms, and there are fewer self-invented instruments listed in the credits. " (Adapted from Catalogue) Also available on Vinyl.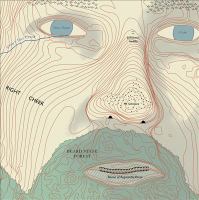 Absolute truth / Arabia, Lawrence
"Over the course of a decade, James Milne made a quiet name for himself as a first-rate purveyor of classic McCartney-meets-Nilsson pop under the moniker Lawrence Arabia. His way with a sneaky hook, the care he puts into arrangements, and the quirky nature of his lyrical concerns all point back favorably to these twin titans of sticky-sweet songcraft. Many have followed that same path over the years; not too many have a body of work as solid and promising as Milne to show for their efforts. Released in 2016, Absolute Truth marks Lawrence Arabia's debut for Flying Nun, the label that put New Zealand on the indie pop map. It's also his strongest effort from top to bottom." (Adapted from Catalogue) Also available on CD.
Ash and bone. / Long, David
"Musicians David Long, synthesisers, banjo, electronics, electric guitar ; Carolyn Mills, harp ; Andrew Jarvis, tuba ; Mark Carter, trumpet ; Rachel Vernon, bass clarinet ; Pat Barry, clarinet ; Bridget Douglas, flute ; Riki Gooch, percussion, electronics. Contents Underground — Ash and bone — I follow it — You want to fight everything — The long long walk — A second glance — Wash your mouth out — Water the earth." ( Adapted from Catalogue.)
Big foot / Crayford, Jonathan
"Jazz album featuring  musicians Jonathan Crayford, (Hammond c-3/Leslie, d-6 clavinet, Fender Rhodes, mini moog, electric bass, baritone guitar, and additional instruments) ; Riki Gooch,( drums, percussion) ; with Lisa Tomlin, vocals (tracks 3 and 9) ; Emma Paki, vocals (track 11 [i.e. 6]) ; and guest appearance by Hollie Smith. Tracks : Big foot, Can you hear the birds?, Nine,  Ganymede, Moana ,Jewel City, It's you and Phantom. " ( Adapted from Catalogue. ) 
Wits end / Thrashing Marlin
" Album featuring Steve Roche, David Donaldson, (vocals, various instruments) ; with Janet Roddick, Chris O'Connor, David Long, Jeff Henderson, Mike Cooper, Jonny Marks, Tim Prebble, Riki Gooch, Anthony Donaldson, Clare Cooper, Rowan Prior and  Andrew Thomson. Tracks: Forty shades of blue, Hardly a day,  Where will you be? , Tilt of the earth,  Misery's hole, Way out, Sea of tranquility,  Ship of fools , Solomon's song , Boo bam,  Venus and All you've got someday." ( Adapted from Catalogue.) 
Pasif.ist / Mann, Natalia
"Genre/Format Art music Musicians :Natalia Mann, harp ; Izzet Kizil, percussion & drums — Sercan Halili, classic kemençe, alto kemençe ; Abdullah Shakar, fretless & electric bass ; Dine Doneff, double bass ; Richard Nunns, taonga pūoro (on Greenstones) ; Lucien Johnson, soprano & tenor saxophone (on Üç Adim) ; Riki Gooch, percussion (on Gül Çayi, Sunshine sister, Üç Adim) ; Naomi Jean O'Sullivan, co-writer, gongs (on Time) — Serdar Pazarcioǧlu, violin (on Butterfly effect) — Deniz Güngör, aqua (on Butterfly effect). Tracks : Gül çayi — Sunshine sister — Üç adim — When once the birds — Butterfly effect — Greenstones — Akşam duasi — 4.55 air — Time — Interlude for Grozda." ( Adapted from Catalogue) 
Also Home land and sea