Box Sets!!! 3 CDs. 4CDs. 5CDs. 6CDs. 7CDs. 8CDs… 8CDs!!.
Everything from overviews of Black Music, to British pop, to the avant-garde, to live collection's, Psychedelica, artist overviews, classic album reissues, and back again.
But they're all so expensive! The dollar is terrible. And now you get taxed for everything you want to buy on Amazon that your local Record Store doesn't have. Assuming you even have a local Record Store! It doesn't seem fair..
But don't worry!!! We buy these, so you don't have to…
Joe Strummer 002 : the Mescaleros years / Strummer, Joe
"2022 marks 20 years since the passing of the legendary Joe Strummer. While best known as the frontman for The Clash, between 1999-2002 Strummer produced some of his most exciting work alongside The Mescaleros. Joe Strummer 002: The Mescaleros Years is the first comprehensive collection highlighting this intense period of creativity and brings together the albums, a brand-new compilation of 15 B-sides and rarities, and early demos of some of the Mescaleros best-loved tracks, through to some of the original recordings from Joe's last ever sessions.." (Adapted from Amazon.co.uk)
Waka/Wazoo / Zappa, Frank
"In 1972, Frank Zappa experimented with an "electric orchestra" concept which resulted in 2 albums: Waka/Jawaka and The Grand Wazoo. Celebrating the 50th-anniversary of this endeavor, Waka/Wazoo documents the recording sessions with outtakes and oddities on 4 CDs. Also included is a December 1972 live show from Winterland Ballroom in San Francisco and unreleased George Duke demos. A Blu-ray Audio disc features both albums with Dolby Atmos & 5.1 mixes + 96/24 hi-res stereo masters…" (Adapted from Amazon.com)
George Martin : a painter in sound : pre-Beatles productions and classical influences
"An anthology of George Martin's sound productions before the advent of the Beatles. He re-defined the role of producer; pioneering the recording itself as an art form. These madcap sonic adventures, allied to his understanding of the workings of an orchestra, his contacts within the classical fraternity, his fascination with studio experimentation made George Martin uniquely able to realise what the ever-curious Beatles, or any artist, would ask of him…" (Adapted from Amazon.co.uk)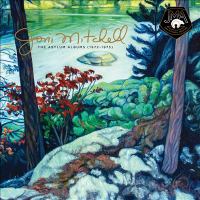 The Asylum albums (1972-1975) / Mitchell, Joni
"'The Asylum Albums (1972-1975)', the next instalment in the Joni Mitchell archive series, explores the beginning of that prolific era. The collection features newly remastered versions of 'For the Roses' (1972), 'Court and Spark' (1974), the double live album 'Miles of Aisles' (1974), and 'The Hissing of Summer Lawns' (1975). All four were remastered by Bernie Grundman…" (Adapted from Amazon.co.uk)
Music for new romantics
"In the aftermath of punk and inspired by the glamor of the likes of David Bowie, young elites in England's major cities threw off the shackles of damp and dreary turn-of-the-80s Britain and sought something more refined and cultured than punk's primal howl. The resulting scene would famously go on to spawn countless 80s pop scene faces and trigger what became the New Romantic movement…" (Adapted from Amazon.co.uk)
Moving pictures / Rush
"Celebrating 40 years of Moving Pictures with the 3 CD Deluxe Edition! Featuring the 2015 remaster of the original album (available on CD for the first time) and the complete, unreleased Toronto concert from March 25, 1981. Also included is a booklet with new illustrations by Hugh Syme, plus liner notes by Kim Thayil, Les Claypool, Taylor Hawkins, Bill Kelliher and Neil Sanderson…" (Adapted from Amazon.com)
Gary Crowley's indie 90s playback : classics, curveballs and bangers
"Following in the wake of his popular and well received Punk and New Wave and Lost 80s compilation box sets, English broadcaster, TV presenter and DJ Gary Crowley takes on the music of the Nineties via his Indie 90s Playback Classics, Curveballs and Bangers. The cross pollination that seemed to pervade and left a boundary busting legacy. Expect to find lost gems from acts such as The Impossibles, Katydids, Catwalk, Mono and Poppy Factory, chart busting hits from the likes of Electronic, Gene, Primal Scream and The Sundays as well as extended mixes from Jesus Jones, Manic Street Preachers, Paul Weller and World Of Twist and all the stops in between… (Adapted from Amazon.co.uk)
Yoshimi battles the pink robots / Flaming Lips
"The Flaming Lips' Yoshimi Battles the Pink Robots was released in 2002 and is the band's best-selling album, certified Gold in the US with over 700,000 albums sold. The album features one of the band's most iconic songs – "Do You Realize??" – plus the singles Fight Test, Ego Tripping at the Gates of Hell, and the title track. The 20th Anniversary Deluxe Edition 6 CD box set includes the original album, two EPs from the era, B-sides, demos, remixes, radio sessions, two concerts, and other assorted rarities. There are 100 tracks on the CD box set, of which over 50 are previously unreleased…" (Adapted from Amazon.com)
From there to here : UK/US recordings, 1974-1982 / St. John, Bridget
"Following three classic albums on John Peel's Dandelion imprint in the early 1970s, Bridget St. John found herself seeking new outlets and a new path as that label ceased operations in 1972. Bridget found herself drawn towards New York City, and in 1976 relocated there and the recent rediscovery of Bridget's tape archive has unearthed numerous recordings captured during that very fertile period in her career, and the artist herself has hand-picked 17 previously unheard highlights, alongside her own contextual sleevenotes…" (Adapted from Amazon.co.uk)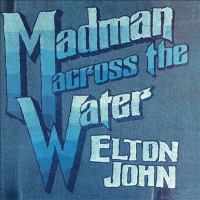 Madman across the water [deluxe] / John, Elton
"The box set includes a 104-page hard-cover book with introductions by Elton and Bernie, photos and essay featuring interviews with many who helped make Madman Across The Water. CD ONE: Madman Across The Water Remastered Album, plus five bonus tracks. CD TWO: Piano demo version of Madman Across The Water Album, plus previously unheard full version of 'Rock Me When He's Gone'. CD THREE: BBC Sounds For Saturday concert, first broadcast in 1972. BLU-RAY: Audio of 5.1 mix of Madman Across The Water, visual of BBC Sounds For Saturday & 1971 Old Grey Whistle Test performance…" (Adapted from Amazon.co.uk)
Harvest / Young, Neil
"Released in February 1972, Harvest was Neil Young's third solo album and is one of the most successful and well-loved albums in his long career. The album was number 1 in many countries and features the worldwide hit single "Heart of Gold". This box sets include the original album, 3 outtakes from the Harvest sessions, two DVDs and a hard bound book. The first DVD is Harvest Time – a 2-hour, unreleased film shot during the making of Harvest, and includes footage at Neil's Broken Arrow ranch in Northern California, plus the recording sessions in Nashville and London. The second DVD is an unreleased BBC In Concert live performance from February 1971…" (Adapted from Amazon.com)
Climb aboard my roundabout! : the British toytown pop sound, 1967-1974
"Issued at the start of 1967, Beatles' single 'Penny Lane' coupled a widescreen production with a mildly hallucinogenic lyric populated by mundane characters going about their unremarkable suburban lives. For the next year or two, British pop was awash with records based around the grey everyday lives of ordinary small-town folk. This burst of English eccentricity came to be known in collector circles as toytown pop – a pseudo-genre that took in everything from Jeff Lynne's early band The Idle Race and Deram-era David Bowie to backroom auteurs. Featuring 87 excerpts from various pre-teenage operas, 'Climb Aboard My Roundabout!' is a 3CD celebration of the toytown pop experience…" (Adapted from Amazon.co.uk)
Miles out to sea : the roots of British power pop, 1969-1975
"Four-hour anthology of recordings that anticipated the late 70s Power Pop movement. While the early 70s musical landscape in Britain was largely dominated by introspective singer/songwriters, Bubblegum Pop and underground Rock bands, a handful of acts bravely continued to pursue the classic mid-60s group sound. 'Miles Out To Sea' assembles the pick of these recordings, with household names and hit singles (including The First Class's classic Beach Boys cop 'Beach Baby') joined by cult Power Pop names (Rockin' Horse, Liverpool Echo, Pagliaro) obscure one-off 45s, and cuts from privately-pressed or non-UK albums and many unreleased-at-the-time tracks…" (Adapted from Amazon.co.uk)
Can the glam! : 80 glambusters : rockers, shockers and teenyboppers from the 70s
"Subtitled "80 tracks of Rockers, Shockers & Teenyboppers!" a four CD clamshell box set is exactly that! Over two years in the planning, this release provides a 'bridge' between the well- known and the obscure of the Glam Rock era. Featuring household names like T Rex, Suzi Quatro, Slade, Alvin Stardust and The Glitter Band are joined by Junk Shop Glam rarities from the likes of Bitch, Crunch, Ritz, Streakers and Angel. With a 40-page booklet containing images of each artist's release plus an 8,000-word piece note giving the lowdown on each track, with many tracks appearing on CD for the first time…" (Adapted from Amazon.co.uk)
The A&M Records box set : 1970-1975 / Humble Pie
"The A&M CD Box Set (1970-1975) includes newly remastered versions of 7 classic Humble Pie albums: Humble Pie (1970), Performance: Rockin' the Fillmore (1971), Rock On (1971), Smokin' (1972), Eat It (1973), Thunderbox (1974), and Street Rats (1975). Also included in the 8 CD box set is a bonus disc of B-sides and rarities (with 5 previously unreleased tracks) and a hardback book featuring an all-new essay, rare photos, and other memorabilia…" (Adapted from Amazon.com)
Live at the Fillmore 1997 / Petty, Tom
"Tom Petty & The Heartbreakers famously played 20 nights at the legendary Fillmore venue in San Francisco in 1997. 6 of the shows were professionally recorded and this release features many of the high points of the residency. The small venue allowed the band to vary their sets each night; they included re-arranged and distinctive versions of their hits, deep cuts, and many cover versions. The 4 CD deluxe edition includes 58 tracks, 35 of which are covers – over 4 hours of music…" (Adapted from Amazon.com)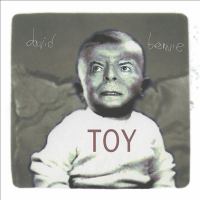 Toy / Bowie, David
"TOY was recorded following David's triumphant Glastonbury 2000 performance. Bowie entered the studio with his band to record new interpretations of songs he'd first recorded from 1964-1971. A handful of new songs from the same sessions and ultimately became the album HEATHEN, released in 2002 and now acknowledged as one of his finest moments. TOY:BOX is a special edition of the unreleased TOY album. Included in TOY:BOX is a second CD/set of 10"s of alternative mixes and versions including proposed B-Sides, later mixes by Tony Visconti and the 'Tibet Version' of 'Silly Boy Blue'. The third CD/set of 10"s features 'Unplugged & Somewhat Slightly Electric' mixes of thirteen TOY tracks…" (Adapted from Amazon.co.uk)
50 number ones : finally enough love / Madonna
"A new Career-Spanning Compilation Celebrate The Icon's Record 50 #1 Club Hits Across Four Decades-Collections Include Madonna's Favorite Remixes, Rare And Unreleased Versions, All Newly Remastered-Madonna made history once again when she topped the Dance Club Songs chart for the 50th time, making her the first and only recording artist to have 50 #1 hits on any single Billboard chart.-To celebrate this historic milestone, Madonna curated this new collection FINALLY ENOUGH LOVE: 50 NUMBER ONES, a new 50-track compendium that includes her favorite remixes of those chart-topping dance hits that have filled clubs worldwide for four decades…" (Adapted from Amazon.com)