Here are some music titles that library staff have recently been listening to and enjoying.
Martin P's Picks: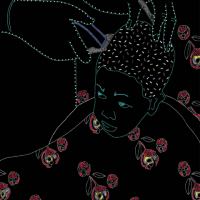 Back home / Big Joanie
'Back Home' is the second album by London-based black feminist punk trio, Big Joanie. A giant step forward musically from their debut,
Sistahs
, this album shows the band developing their sound in all sorts of interesting ways. Their influences go back to the 90s, with both grunge and riot grrrl getting a nod. But their music – melodic, stirring, brash – is all their own.
Penguin eggs / Jones, Nic
'Penguin Eggs' first came out in 1980, and is the last album of material recorded by British folk singer/songwriter, Nic Jones, before a tragic road accident brought his playing and performing days to an effective halt. Try the opening track, 'Canadee-I-O', for a taste of what he can do with traditional material, and his beautiful guitar technique. Fun fact: Bob Dylan recorded the same song 12 years later, ripping off Jones' arrangement without credit.
Anaïs Mitchell / Mitchell, Anaïs
Anais Mitchell's eponymous album, 'Anais Mitchell', came out in January 2022. Despite the name, it's actually her eighth album. She was also responsible for the hit alt-musical, 'Hadestown', which played on Broadway and London's West End a few years ago. Try the lovely 'Brooklyn Bridge' – a love song to a city as much as a person.
This is a photograph / Morby, Kevin
Kevin Morby has been around for the last ten years, and he's been getting better and better. 'This is a Photograph' was released in May 2022, and it's full of his rambling, rambunctious folk-tinged rock songs. Try the title track for a flavour of the album – but they're all pretty good…
Vaughan's Picks:

Kisses on the bottom / McCartney, Paul
A genuine affection for olde-timey music has been a consistent theme of Paul McCartney's, even when he was revolutionising rock with The Beatles. So, the only real surprise about this album is that it took until 2012 for him to do it. Collecting a dozen pre-rock jazz and pop standards, along with two originals in the same vein (My Valentine and Only Our Hearts) Macca is in a thoroughly relaxed mood here. It's the sort of thing you really could envisage listening to in the living room in the evening with a glass of wine. Time has taken its toll on his vocal range but he clearly loves these songs, this is no cynical move from a musician out of ideas but a deeply felt tribute and one of the most purely enjoyable records of his later career.
Randy Newman's Faust / Newman, Randy
Given his lucrative side hustle composing film scores, and his knack for writing from the POV of all manner of interesting characters, it's surprising that this is the closest Newman has come to writing a full-fledged musical. Taking Goethe's classic work and rounding up a cast of famous faces (James Taylor, Don Henley, Elton John, Linda Ronstadt and Bonnie Raitt all make appearances) Newman puts a modern spin on the material. The resulting story is a bit overlong and not always easy to follow, especially if you're not familiar with the poem. The song writing, however, demonstrates Newman's mastery, ranging from the rousing gospel flavoured opener Glory Train to the hard rock pastiche The Man. Newman takes on the role of (who else?) the Devil, and is clearly having tremendous fun on songs like Can't Keep a Good Man Down, done in his trademark bluesy shuffle style. The high point though, comes in the form of one of Newman's most enduring songs, the moving ballad Feels Like Home. Sung beautifully by Bonnie Raitt here and widely covered since, its well on its way to becoming a modern pop standard and all by itself justifies giving this a listen.
Alison's Pick: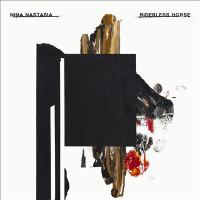 Riderless horse / Nastasia, Nina
When I heard that Nina Nastasia was releasing another album after so long I was extremely excited, but had no idea of the hardships she had endured that caused the 12 year delay between this album and her last. Listening to the album felt bittersweet as I absorbed what had happened to her with the songs she had written about her experiences. She is a rare songwriter, and Steve Albini always brings her vision to life so beautifully and simply. This might be my favourite album of hers to date.
Mark's Pick:

True north / a-ha
Every established artist eventually plays the 'Orchestral' card at some point in their career, and a-ha are the latest to do so. Supposedly inspired by Springsteen's 'Western Stars' the band set out to record their 11th album live over three weeks in a studio 55 miles above the Arctic Circle in Bodø, backed by the Norwegian Arctic Philharmonic Orchestra, and with an accompanying visual documentary highlighting the striking beauty of Norway's nature and environment. Like most 'concept' type albums in probably only half succeeds in fusing their synth-pop side with their more organic sound, but nevertheless certain tracks shine, as they embrace a different chamber-folk/Jazz fusion sound that is different than anything else in their catalogue. A bit sedate on first listen, it's an album that slowly grows on you.
Belinda's Pick:

Kingmaker / Neilson, Tami
The latest album from powerhouse singer, writer, producer and instrumentalist Tami Neilson. Utter brilliance, but have your tissues ready for the poignant Beyond the Stars, feat Willie Nelson. An absolute must listen, this lady is a gun!
Shinji's Picks: