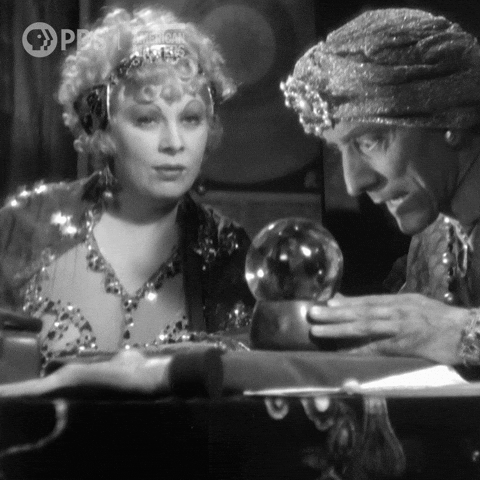 "Publishing is a very mysterious business. It is hard to predict what kind of sale or reception a book will have, and advertising seems to do very little good."
– Thomas Wolfe
Now that 2023 has well and truly begun, we thought what a perfect time to look into the future and survey the fiction treats that have already been scheduled and announced for 2023. Though, of course, many of the books that will feature on the 'Best of 2023' lists aren't yet listed, or even scheduled. Indeed, one of the great delights and joys of the literary world are the surprise novels that seemingly come out of nowhere to become one of the shining stars of that year.
Having said that, there are so many interesting fiction titles already scheduled that we've had to split our overview into two parts! So, let's start off with our first segment of what to look out for in fiction in 2023.
In January we have The Shards by Bret Easton Ellis; theAmerican Psycho author's first book in 13 years is about a group of Los Angeles students at risk from a serial killer. Child 44 author Tom Rob Smith's new novel, called Cold People, is a high-concept novel about an alien invasion that has led to an apocalypse, with the human race forced to shelter in Antarctica. Also, in January we have Deepti Kapoor's latest novel about crime and corruption in India, which revolves around a wealthy family, and that novel's title is Age of Vice.
In February Salman Rushdie's Victory City will be published. The novel explores the rise and decline of a magical Indian city, and the other title that caught our eye in February was Owlish by Dorothy Tse – a fairy-tale set in an alternative Hong Kong which suffers under a series of oppressive regimes.
In March, Sebastian Barry returns to Ireland with a new work called Old God's Time and finally, in March, we have Percival Everett's Dr No, about a maths professor and an aspiring Bond villain.
April brings us Jimi Hendrix Live in Lviv by Andrey Kurkov.  The author of the wonderful Death and the Penguin brings us a pitch dark but affectionate comedy set in a Ukrainian city. Curtis Sittenfeld, author of Rodham, brings us a social comedy based around the question, why do average looking men date beautiful women, but the reverse is never true? That book's called Romantic Comedy.
In May, Hollywood super star Tom Hanks releases his first novel called The Making of Another Major Motion Picture Masterpiece. Deborah Levy's August Blue finds a woman chasing her double across Europe. And Somerset Maugham's visit to Penang is the inspiration behind Tan Twan Eng's The House of Doors. In May we are also excited by The Ferryman by Justin Cronin, about a paradise where all is not as it seems.
In June we have Richard Ford's Be Mine, the final novel in the Frank Bascombe series and Lorrie Moore's I am Homeless if this is not my Home, a tragicomic American road trip  novel about past and present.
The first half of the year also has a fabulous crop of titles from Aotearoa to look out for too. March brings New Zealand Booker Prize winner Eleanor Catton's long-awaited Birnam Wood, about a group of New Zealand environmental activists fighting an American billionaire's plans; we can't wait to get our hands on that. Also in March is One of Those Mothers, the debut novel by Megan Nicol Reed. As the title suggests, the book is about a mother's nightmare discovery and its impact on a community.
In April we have a short story collection from  Emma Hislop called Ruin and other stories about "Women and girls walking  a perilously thin line between ruin and redemption", also due in April is  Kind  by the wickedly funny  Stephanie Johnson a sharply observed satire on liberals.
In May comes The Deck by Fiona Farrell  set in a future lockdown during a future plague. And finally due  in July in the first part of our 2023 overview we have Lioness by Emily Perkins described as a book in which "a woman begins to look at her privileged and insular world with new eyes".
Keep your eyes peeled for Part Two coming soon and below is a selection of previous works from some of the authors mentioned, just to get you in the mood for their new works.
The rules of attraction / Ellis, Bret Easton
"A startlingly funny, kaleidoscopic novel about three students with no plans for the future – or even the present – who become entangled in a curious romantic triangle." (Adapted from Catalogue)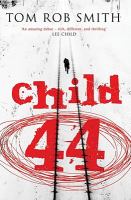 Child 44 / Smith, Tom Rob
"An  amazingly assured and exciting debut, set in Soviet Russia in l953, with a wonderfully realised sense of all-pervading fear and the desperateness of a chilling race against time. How do you solve an impossible crime?" (Adapted from Catalogue)
A bad character / Kapoor, Deepti
" This is the story of Idha, a young woman who finds escape from the arranged marriage and security that her middle-class world has to offer through a chance encounter with a charismatic, dangerous young man. She is quickly exposed to the thrilling, often illicit pleasures that both the city, Delhi, and her body can hold. But as the affair continues, and her double life deepens, her lover's increasingly unstable behaviour carries them past the point of no return, where grief, love and violence threaten to transform his madness into her own. A novel about female desire, A Bad Character shows us a Delhi we have not seen in fiction before: a city awash with violence, rage and corruption." (Adapted from Catalogue)
Midnight's children / Rushdie, Salman
"' Books Saleem Sinai, the hero of Midnight's Children, is one of the thousand and one children born in India at the stroke of midnight on August 15, 1947, the dawn of its independence from British rule–the moment, in the words of its first prime minister, Jawaharlal Nehru, when India had her "tryst with destiny." The twists and turns of this destiny form the springboard from which Salman Rushdie launches into his celebrated fantasia of our modernity. At once a fairy tale, a furious political satire, and a meditation on the ways in which time and change both shape and are shaped by the life of a single individual." (Adapted from Catalogue)
The luminaries / Catton, Eleanor
" It is 1866, and Walter Moody has come to stake his claim in New Zealand's booming gold rush. On the stormy night of his arrival, he stumbles across a tense gathering of 12 local men who have met in secret to discuss a series of unexplained events: a wealthy man has vanished, a prostitute has tried to end her life, and an enormous cache of gold has been discovered in the home of a luckless drunk. Moody is soon drawn into a network of fates and fortunes that is as complex and exquisitely ornate as the night sky. " (Adapted from Catalogue) Also available as an eBook.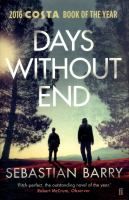 Days without end : a novel / Barry, Sebastian
"Thomas McNulty, barely seventeen and having fled the Great Famine, signs up for the U.S. Army in the 1850s. With his brother in arms, John Cole, Thomas fights in the Indian Wars and, ultimately, the Civil War. Orphans of terrible hardships, the men find these days to be vivid and alive, despite the horrors they see and are complicit in." (Adapted from Catalogue)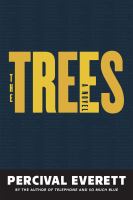 The trees : a novel / Everett, Percival
"After a series of brutal murders in a rural Mississippi town, investigators arrive and discover a large number of similar cases that all have roots in the past.When a pair of detectives from the Mississippi Bureau of Investigation arrive to investigate a series of brutal murders in the rural town of Money, they meet expected resistance from the local sheriff, his deputy, the coroner, and a string of racist White townsfolk. The murders present a puzzle, for at each crime scene there is a second dead body: that of a man who resembles Emmett Till. The detectives suspect that these are killings of retribution, but discover that eerily similar murders are taking place all over the country…" (Adapted from Catalogue) Also available as an eBook.
Death and the penguin / Kurkov, Andreĭ
"Aspiring writer Viktor Zolotaryov leads a down-and-out life in poverty-and-violence-wracked Kiev–he's out of work and his only friend is a penguin, Misha, that he rescued when the local zoo started getting rid of animals. Even more nerve-wracking: a local mobster has taken a shine to Misha and wants to keep borrowing him for events. But Viktor thinks he's finally caught a break when he lands a well-paying job at the Kiev newspaper writing "living obituaries" of local dignitaries–articles to be filed for use when the time comes. The only thing is, it seems the time always comes as soon as Viktor writes the article. Slowly understanding that his own life may be in jeopardy, Viktor also realizes that the only thing that might be keeping him alive is his penguin." (Adapted from Catalogue)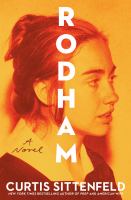 Rodham : a novel / Sittenfeld, Curtis
" Listening to her doubts about the prospective marriage, she endures a devastating break-up and leaves Arkansas. Over the next four decades, she blazes her own trail–one that unfolds in public as well as in private, that crosses paths again (and again) with Bill Clinton, that raises questions about the trade-offs all of us must make to build a life. Brilliantly weaving actual historical events into a riveting fictional tale, Sittenfeld delivers an uncannily astute story for our times. " (Adapted from Catalogue) Also available as an eBook.
Hot milk : a novel / Levy, Deborah
"I have been sleuthing my mother's symptoms for as long as I can remember. If I see myself as an unwilling detective with a desire for justice, is her illness an unsolved crime? If so, who is the villain and who is the victim? Sofia, a young anthropologist, has spent much of her life trying to solve the mystery of her mother's unexplainable illness. She is frustrated with Rose and her constant complaints, but utterly relieved to be called to abandon her own disappointing fledgling adult life. She and her mother travel to the searing, arid coast of southern Spain to see a famous consultant–their very last chance–in the hope that he might cure her unpredictable limb paralysis. " (Adapted from Catalogue) Also available as an eBook.
The garden of evening mists : a novel / Tan, Twan Eng
"Malaya, 1951. Yun Ling Teoh, the scarred lone survivor of a brutal Japanese wartime camp, seeks solace among the jungle-fringed tea plantations of Cameron Highlands. There she discovers Yugiri, the only Japanese garden in Malaya, and its owner and creator, the enigmatic Aritomo, exiled former gardener of the emperor of Japan. Despite her hatred of the Japanese, Yun Ling seeks to engage Aritomo to create a garden in memory of her sister, who died in the camp. Aritomo refuses but agrees to accept Yun Ling as his apprentice "until the monsoon comes." Then she can design a garden for herself…" (Adapted from Catalogue)
The twelve / Cronin, Justin
"As a man-made apocalypse unfolds, three strangers navigate the chaos, desperate to find others, to survive. Lila, a doctor and expectant mother, plans for her child's arrival even as society dissolves around her. Kittridge, known as "Last Stand in Denver," has fled his stronghold and is on the road, armed but alone. April is a teenager fighting to guide her little b? Other safely through a minefield of death and ruin. These three will learn that in connection lies hope.." (Adapted from Catalogue)
The sportswriter / Ford, Richard
"As a sportswriter, Frank Bascombe makes his living studying people–men, mostly–who live entirely within themselves. This is a condition that Frank himself aspires to. But at thirty-eight, he suffers from incurable dreaminess, occasional pounding of the heart, and the not-too-distant losses of a career, a son, and a marriage. In the course of the Easter week in which Ford's moving novel transpires, Bascombe will end up losing the remnants of his familiar life, though with his spirits soaring.." (Adapted from Catalogue) Also available as an eBook.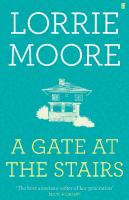 A gate at the stairs : a novel / Moore, Lorrie
"…As the United States begins gearing up for war in the Middle East, twenty-year-old Tassie Keltjin, the Midwestern daughter of a gentleman hill farmer–his 'Keltjin potatoes' are justifiably famous–has come to a university town as a college student, her brain on fire with Chaucer, Sylvia Plath, Simone de Beauvoir. Between semesters, she takes a job as a part-time nanny. The family she works for seems both mysterious and glamorous to her, and although Tassie had once found children boring, she comes to care for, and to protect, their newly adopted little girl as her own…" (Adapted from Catalogue)

John Tomb's head / Johnson, Stephanie
" John Tomb saw more of the world than most Englishmen of the early nineteenth century. From England to Australia to New Zealand, he led a life of adventure and romance. Two hundred years after his death, his tattooed head is discovered in an American museum. His spirit reawakened, John Tomb wryly observes those who would lay claim to his relic. Among others, there's the New Zealand delegation headed by the Prime Minister and including Tomb's Maori descendants, a leading historian, a prominent carver, the Diplomatic Protection Squad and the Prime Minister's fifteen-year-old daughter. From England come Tomb's English descendants and supporters, eager to take the head back to the land of his birth and their family museum. There is also a wealthy private collector and his clever wife." (Adapted from Catalogue)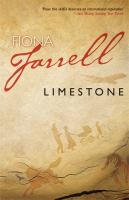 Limestone / Farrell, Fiona
" Clare Lacey is on a quest. In Ireland to attend an art history conference, she sets out to find her father who walked out one day to buy a packet of cigarettes when she was a child, and disappeared. She is urged on her way by chance encounters- with a woman in a high tower, a blind man at a crossroads, a singer whose song she does not understand . . . Clues lie all around on a labyrinth of walls – but the final clue lies deep within. With Irish roots and a nod to the Irish classic, The Year of the Hiker by John B. Keane, this is a contemporary novel about inheritance, belief, art, love . . . and limestone." (Adapted from Catalogue)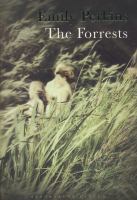 The Forrests / Perkins, Emily
"Dorothy Forrest is immersed in the sensory world around her; she lives in the flickering moment. From the age of seven, when her odd, disenfranchised family moves from New York City to the wide skies of Auckland, to the very end of her life, this is her great gift and possible misfortune. Through the wilderness of a commune, to falling in love, to early marriage and motherhood, from the glorious anguish of parenting to the loss of everything worked for and the unexpected return of love, Dorothy is swept along by time. Her family looms and recedes; revelations come to light; death changes everything, but somehow life remains as potent as it ever was, and the joy in just being won't let her go. " (Adapted from Catalogue)