Here are some new, and older, DVDS and Blu-Rays that our Library staff have enjoyed watching recently, including a few Christmas movie picks for your holiday viewing!
Brigid's Picks:
Christmas unwrapped ; The Christmas setup ; Christmas at Maple Creek ; No time like Christmas ; Christmas lost & found
This DVD is a 5 disc collection of gentle Christmas movies.
They are all very different stories made by a Canadian production company but are set in USA. The 5 DVD's are all from 2018-2020 so still fairly new. The stories have very diverse characters. The rating is PGR. They are all gentle stories good for binge watching leading up to Christmas.
Inside are the following titles:
Christmas Unwrapped: This is a gentle story of a young journalist Charity, desperately trying to get her big break in Journalism. It comes in the form of having to write the story about a young man in the city who every year becomes the city's Father Christmas by giving. Covering this story changes Charity's life. Also stars Cheryl Ladd as the hard-bitten news Editor. This is a lovely gentle story great to watch whilst wrapping presents and decorating trees.
The Christmas Setup: This is a gentle Christmas romance. This is about a corporate lawyer Hugo who goes home for 2 weeks for Christmas to help his mum (Fran Drescher – The Nanny fame) celebrate Christmas and raise funds for the town.
Christmas at Maple Creek: A romance author Diana, goes back to the place of her childhood to help her get over writer's block and enjoy Christmas there again. Diana finds more there than she bargains for Maple Creek needs her help.
No Time like Christmas: Emma finds her university boyfriend's watch that she had given him, in a vintage shop just before she heads home to Vermont to celebrate Christmas. Things are not all as she expects.
Christmas Lost and Found: New York city event planner Whitney goes back to Chicago to spend her Christmas with her grandma. Whitney is gifted all the special Christmas ornaments that she collected with her grandma as a child but accidently lost them. Over the next week she must find them.
Dolly Parton's Christmas of many colors : circle of love
This is a lovely DVD taken from the life of Dolly Parton. Dolly puts in a guest appearance and narrates it. Set in the Tennessee mountains Dolly is growing up with her family in the 1950's. Dolly has 7 siblings and there is not a lot of money to spare. It is a story about how the children try and find money to help their dad give their mum the one present he has always wanted to – a Wedding ring. Everything goes well until disaster happens. How they cope is part of the lovely movie. Jennifer Nettles plays her mum, Rick Schroder plays her dad and Gerald McRaney plays the Preacher Grandfather. You do not need to like Dolly Parton's music to enjoy this movie. Great time to enjoy it before the new Dolly movie comes out.
Neil J.s Pick:
Star Trek. IV, The voyage home
So, in the midst of a plethora of new Star Trek series and continued rumours about a Quentin Tarantino directed Star Trek movie, I decided to go back to the eighties in a big way and rewatch Star Trek Four The Voyage Home. The one with the whales where the crew travel back in time to 1986 (which was at that point the present day). It remains fabulous fun, the comic timing gags both visual and, in the script, still land perfectly. The strange thing is it has now become (mostly in a good way) as much about the period in time that it was made, as any future. Eighties styles, attitudes and preoccupations dominate. In a similar fashion to the way the fifties science fiction film Forbidden Planet reflects American society at that point in time.
Shinji's Picks:
Memoria
Petite maman
Forgotten we'll be
The White Lotus. The complete first season
Walk on the wild side
Outrage
Mark's Picks:
C.B. Strike. Lethal white
The latest season of the J.K Rowling's Strike series (written under the pseudonym Robert Galbraith) has just debuted in the UK, with an adaption of the 5th novel, Troubled Blood. This DVD, an adaption of the 3rd novel Lethal White, is so far the only season released in NZ. In case you are unfamiliar with the book series, Cormoran Strike (played by Tom Burke) is a permanently dishevelled London based Private Investigator, who seems to exist entirely on pub crisps, Indian takeaways and beer, and is almost perpetually grumpy due to the complexities of his exacting business, his prosthetic leg, and his complicated personal history as the illegitimate son of a famous rock star. Robin Ellacott (played by Holliday Grainger) is a Temp agency receptionist, with a traumatic past and a keen investigative talent who, by the time of this series, has become his business partner. This instalment in the series begins when Billy Knight, a young man with a history of mental illness claims to have witnessed a child's murder and the burial of the body in the woods some years before and asks Strike to investigate. Despite being set in contemporary London, and being occasionally quite gritty, 'Strike' is in a lot of ways an old fashioned show with little digital flash. The long cases essentially involve lots of plodding work, reinterviewing people, research, and conversations, and so are somewhat difficult to condense into the TV format. It's all carried, really, by the two leads who are both excellent, and one of the most accurate transfers from page to screen of any adaptation. They both seem to perfectly embody the characters in the books, and the series is just as much about their complicated lives and growing personal & professional bonds, as it is about the cases they solve.
Gus' Picks:
Succession. The complete first season
Succession. The complete second season
Succession. The complete third season
Logan Roy, the aging CEO of the massive media conglomerate Waystar-RoyCo, has a health scare following his announcement that he will delay his abdication from the company. This leads to a succession panic among his children: the troubled golden child Kendall, the manipulative only-daughter Shiv, and pathologically immature Roman. Combining the cinema vérité of The Thick of It with the prestige TV character psychology of The Sopranos, Succession will leaving you reeling for the first couple episodes, as your mind adjusts both to the exorbitant opulence in which the characters live and its deft tonal balancing act of drama and comedy. But after settling into its groove (and experiencing it's absolute sledgehammer of a first season finale), I'm fully willing to declare that it's the worthy (ahem) successor to its prestige TV forebears like The Sopranos, Mad Men and Breaking Bad.
Michael Clayton
Set during a massive class action lawsuit of an agricultural giant, unscrupulous 'bagman' lawyer Michael Clayton (George Clooney) finds himself embroiled in a corporate conspiracy after his legal wunderkind colleague has a crisis of conscience about his company's ethics and goes into hiding. The directorial debut of writer Tony Gilroy (Andor), this is top-to-bottom a superbly crafted, dark-but-never-morose legal thriller with a sincere humanity at its core; no wonder it was nominated for almost every major Academy Award (it only won Best Supporting Actress for Tilda Swinton).
Robot & Frank
Set in a near-ish future, the titular Frank is a retired jewel thief who lives alone, until his son buys him a helper robot to assist him with his daily tasks. Frank initially dislikes the robot's presence, until he realises that the robot can be taught to steal. The robot happily obliges, glad that he has given Frank a task to keep him active, and an unlikely friendship (and crime wave) ensues. A quiet adult drama about ageing and losing touch with family that just happens to be a heist caper with a robot in it, Robot & Frank is an absolute charmer and a criminally slept-on movie overall.
'Do the Right Thing' from 3 Spike Lee joints

Set in Bed-Stuy and told across one of the hottest days of the year, Do the Right Thing follows the residents of a Brooklyn community as a political firestorm begins to kindle around the local pizza joint. Do the Right Thing is considered Spike Lee's magnum opus, and I'm inclined to agree; every member of its large ensemble cast has incredible depth and range, the radiant orange lighting really sells the setting of the heat wave, and the themes of racial tension, restorative justice, and economic precarity still haven't lost their relevance in 2022. A masterpiece all around.
Superman I, Superman II, Superman III, and Superman VI: The Quest for Peace from The Superman motion picture anthology : 1978-2006 Despite being a fan of Superman, I'd never actually gone back and watched the original Christopher Reeve movies. While they are definitely mired in 70s/80s cheesiness, the films work on the innate sincerity of the character, and I was delighted throughout the whole quadrilogy. The acting is all top-notch across the board as well, especially Reeve as Superman and Clark Kent (two very distinctive performances that he pivots between expertly), Margot Kidder as cynical reporter Lois Lane, who makes easy work of being won over by Superman's inherent charm and goodness, and Gene Hackman gives appropriate maniacal bravado to Superman's criminal nemesis Lex Luthor.
Emerson's Picks:
Hotere
A documentary where Ralph Hotere (an NZ artist) quietly works, and his friends talk. Merata makes Hotere's art feel mysterious while keeping the tone relaxing and convivial. The intense jazzy editing and quotes are cool.
Sione's wedding
Immensely comforting movie. Funny scenes, great soundtrack, and the 2000s Auckland setting is beautiful.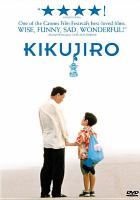 Kikujiro
A gruff old man takes a young boy to see his mother. Deadpan and slow but also had me laughing a whole lot. Summer is the best season and I like when people in movies get along for no reason.