Here is Part Three of our new music picks for November. Do we actually know anything about new music? Or, are we just too old to understand what most of this is banging on about? Read on to find out…
Here is part 3 of our new music picks for November. You can catch up with Part 1 here, and Part 2 here.
MLDE / Marxist Love Disco Ensemble
Mark: Marxist Love Disco Ensemble are an Italian group who deliver a debut album that mixes European & Mediterranean retro disco sounds and 80s pop, with Marxist political statements. There is a degree of seriousness of purpose, but it all has a somewhat laid back tongue-in-cheek lounge vibe. It's actually very good, with warm analogue sounding synths, and lots of spot-on vintage instrumentation, and melodic and catchy tracks. In the end it comes across as something quite original and fun.
Neil: Retro eighties lounge disco filtered through the lenses of modern technology, both in production and the modern (but vintage sounding synths) and the distinctive disco European scene. It didn't come as too much of a surprise to discover that the Marxist Love Disco Ensemble are Italian, as the cooler end of the Euro disco vibe hangs heavy in the air. It is all rather fun, in a sparkly Mirrorball and feather boa fashion.
So wonderful / Scott, Gloria
Mark: Gloria Scott was discovered by Sly Stone, before working with Ike and Tina Turner in the 'Ikettes', but is best remembered by Soul aficionado's for her (until now) lone solo album, 1974's What Am I Gonna Do, which was produced by Soul legend Barry White. It was a great album, but she remained another artist for whom success never materialised. However nearly 50 years on she has made a follow-up album, 'So Wonderful', recorded in the UK, featuring re-recorded versions of 3 demos from an unfinished follow-up to 'What Am I Gonna Do', next to a bunch of new songs. The new songs are all in the style of mid tempo 70s soul, with plenty of strings and horn touches, and the album all really works as a cohesive sounding whole. A great comeback. Classy, elegant sounding soul like this never goes out of fashion.
Neil: Gloria Scott was the singer behind the 1974 soul classic 'What Am I Gonna Do'. And nearly fifty years later comes its follow up. It's a wonderful modern album that recreates the soul sound of the 70's, which isn't that surprising as many of the songs were written and orchestrated at that time for this long delayed follow up, though the actual recordings used are modern. There are new songs that fit seamlessly into the album and her iconic voice is as strong as ever throughout.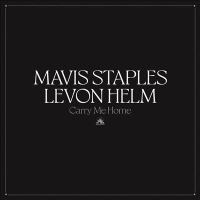 Carry me home / Staples, Mavis
Mark: 'Midnight Rambles' were what ex-Band drummer & singer Levon Helm called the jam sessions he began hosting in his home studio during the 90s, and featured everyone from Elvis Costello to Gillian Welch, David Rawlings, Norah Jones and many others. They eventually re-ignited his career, eventually leading to 2 Grammy award winning solo albums, and this live album comes from the last of those recorded sessions in 2011, as Helm would pass away a year later. As you would expect from such legends as Helm & singer Mavis Staples, this is a vibrant, powerful funk-soul, gospel album that draws all the themes of these religious & political songs together into a transcendent ode to perseverance, survival and freedom.
Neil: Mavis Staples and Levon Helm were both in their 70's and enjoying late career renaissances when they recorded these tracks in Helm's barn in 2011. Though from the energy Mavis and the band gives out you'd never know. These brilliant gospel, rock, blues tracks have politics written deep and large in their DNA and sadly the politics have only gained more poignancy over the last decade. A strong, sweet, powerful collection of songs recorded live with a real edge.
As the moon rests / Williams, A. A.
Mark: London-based multi-instrumentalist A.A Williams came from a classical background in piano & cello, and only taught herself to play guitar after finding one in the street. However her 2019 EP was received with such rapturous acclaim that she soon found herself playing festivals and opening for name bands, along with landing a a record deal with Bella Union for her full length debut 2020s Forever Blue. This follow up turns the dial up on the volume, with dark foreboding gothic soundscapes full of grandiose riffs & towering string crescendos, but also quiet, raw, acoustic moments, to create an impressive, darkly beautiful album of hugely varied scope and layered sounds. An album that you don't put on as background music, but rather to immerse you in its world.
Neil: This critically acclaimed release is a powerful, churning and tempestuous work that both balances and blurs the line between metal, classical, post rock and contemporary prog rock. It is bleak in subject matter throughout, and moves from minimalist piano and vocals to sludge metal and meaty power chords. The loud/quiet structure gives the whole project an epic and grandiose feel.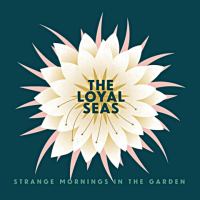 Strange mornings in the garden / Loyal Seas
Mark: 'Strange Mornings in the Garden' is the debut album from The Loyal Seas, which is a collaboration between Tanya Donelly (Throwing Muses, The Breeders, Belly) and Brian Sullivan (Dylan in the Movies). They both get a chance to shine on individual tracks, but the best moments are when they combine their vocals, as their vocal tones and sparkling harmonies meld perfectly together (his a low register growl, hers the sound of sweet honey). Shimmering, lush, indie folk-pop that mixes a big heartland rock, orchestral elements, washed of synths and reverb laden guitars. A refreshingly original album that moves from sweeping ballads to tightly-knit, kinetic pop-rock.
Neil: Tanya Donelly and Brian Sullivan have been friends and worked together for nearly thirty years, and these decades of friendship show in the easy and relaxed nature of this album. 'Strange mornings in the garden' is a glittering, shimmering, gorgeous melodic indie pop work very much its own thing, but it reminded me in places of the more mellow works of bands like The Beach Boys or The Byrd's. There is definitely an uplifting summery vibe to the poetic lyrics and radiant supporting music. I liked this release a lot.
Raw data feel / Everything Everything
Mark: The 6th studio album by Manchester art rock-band Everything Everything gained some online notoriety when frontman Jonathan Higgs revealed he had used A.I. to help create the lyrics, teaming with a professor at the University of York to feed the machine with text from Beowulf, Confucius, the 4chan comment section and LinkedIn's terms and conditions among other things. I'm not sure how much this shaped the lyrics, but they seem to deal with distinctly human introspection, trauma & recovery, while the music is a relentlessly catchy synth-pop throwback to New Order beats, snappy and danceable, with soaring anthemic choruses. A surprisingly warm and engaging album.
Neil: Everything Everything's sixth album 'Raw Data Feel' displays the bands continued interest in technology and the mood of our times, be it memes or more weighty issues like terrorism. The band even used AI to self-generate some of the lyrics they used. At times these lyrics are quirky and slightly nerdy, using such devices as numerous Star Trek references. The music itself is electro pop sprinkled with cool, clever, and knowingly delivered vocals, like a modern version of a smoothed-out Devo.
Order of romance / Hoop, Jesca
Mark: Quirky American singer-songwriter Jesca Hoop returns with her 6th full-length album, following on from 2019's Stonechild. 'Order of Romance' is full of complex, idiosyncratic, chamber folk, and unusual song structures that don't always go where you think they might. The lyrical content is similar, full of metaphysical musings, and socio-philosophical commentaries on everything from gun control, religion, politics, societal norms and relationships. This is not easy listening by any means, as she makes challenging, layered, modern music that requires genuine attention to what is going on both musically & lyrically. Worth checking out if you enjoyed Fiona Apple's Fetch the bolt cutters.
Neil: Jesca Hoop's 'Order of Romance' deals with the treacherous territory of love and romance in an often multifaceted and opaque way, much like the complexities of the subjects themselves. The music is her own take on rustic indie folk, multi layered, ornate and baroque in feel. The lyrics are idiosyncratic, quirky, and often full of charm, and most of the time delivered in a quickfire fashion.
I walked with you a ways / Plains (Musical group)
Mark: 'Plains' is the new project of Katie Crutchfield (AKA Waxahatchee) and Texas songwriter Jess Williamson. The two apparently met five years ago, introduced by Crutchfield's partner Kevin Morby, and formed an immediate musical rapport and mutual respect. They each brought individual songs to this project, and each trade off taking lead across the album. 'I walked with you a ways' is another strong entry in the line of all-female country acts, and harks back to that 90s country-pop era, sounding a bit like an early Dixie Chicks (now just The Chicks) album, full of intelligent tales of heartbreak, liberation & empowerment. It's breezy, casual sound, belies the songwriting on display here, and even it's just a one-off project, it's one worth checking out if you're an Americana fan.
Neil: Pop-tinged country and Western music that evokes the "old school" sound and stylings of 90's country music, which generated huge followings thanks to its easy to relate to truths and home-grown honesty, not to mention its well-constructed and easy to sing-along lyrical content and melodies. The Plains know exactly what they are doing, delivering a finely crafted country star of an album that never sounds forced or gimmicky, and one that should prove hugely popular with country fans .