Here is part two of our new music picks for November. You can catch up with Part 1 here. Do we actually know anything about new music? Or, are we just too old to understand what most of this is banging on about? Read on to find out… [Note: Sadly Neil couldn't join me this time out…]
I mean to shine / Hoover, Linda
Mark: Linda Hoover is a folk-rock singer/songwriter whose lost 1970 debut was a proto-Steely Dan project. At 19, Hoover entered Manhattan's Advantage Sound Studio to cut her first album with Gary Katz, Walter Becker, Donald Fagen, and future Steely Dan guitarists Denny Dias and Jeff "Skunk Baxter, with Fagen & Becker having penned more than half the album. However it all came to naught, as the album was shelved over a business disagreement. Now reissued for the first time, it turns out to be a very pleasant mix of originals and covers with a young Hoover channelling some Joni Mitchell, and Linda Ronstadt influences.
From Capelton Hill / Stars (Canadian band)
Mark: The ninth album from this Canadian indie chamber-pop band, who have now been recording together for more than 20 years. Dual vocals from Amy Millan and Torquil Campbell are pushed out right to front of the mix in the polished production, with pulsing electronics mixing with more organic instrumentation. This balances out the sombre hushed intimacies with the upbeat moments on this bittersweet, reflective album. Lyrically it takes stock of life through the lens of mature adults who have been musicians for half their life, and sifts through layers of hurt and melancholy to find a sense of renewed hope.
Dancing dimensions / Thomas, Ural
Mark: 82 year old soul singer Ural Thomas's career goes all the way back to the 1960s, when he shared bills with everyone from James Brown to Otis Redding & Stevie Wonder. But the rigours of 'making it big' were too much of a compromise, and he retired back to Portland where he would host weekly jam sessions at his home. A local drummer helped him reactivate his career in 2013, and this is now his third album with a generations younger band. This isn't 'retro-soul' in any way, since Thomas was there when it was all going down, and his voice is in amazing shape – it sounds like the voice of a 30 year old. Finger snapping grooves, funky Bill Withers vibes, a soul masterclass from an unsung hero.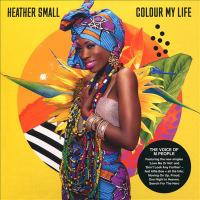 Colour my life / Small, Heather
Mark: Best known as the vocalist for British dance-soul act M People this is Heather Small's first solo studio album in 16 years. It's a retrospective look back at her carrier, as she reimagines classic M People tracks and songs from her solo career, re-recorded with the London Metropolitan Orchestra, plus a couple of new tracks. While these refined arrangements have a somewhat lesser power than the dancefloor banging originals, her husky distinctive voice once again proves why she is regarded as a national Treasure in the UK.
Tresor / Gwenno
Mark: Gwenno is Gwenno Saunders, a Welsh Electronic-pop musician, who was formerly a member of the UK girl group The Pipettes. This is her third solo album and her second sung entirely in Cornish, with one track sung in Welsh. The songs are apparently focused around the struggles of motherhood, but all great music transcends language barriers, so you don't need to know what it's all about to appreciate how good it all sounds. Bouncy, melodic, ambient electronics surround her beautiful singing, which occasionally gives way to dry spoken word sections that sound a bit like a Cornish version of the band Dry Cleaning. This is actually really good, and far more accessible than you would expect.
Supernova / Nova Twins
Mark: The second highest scoring album on Metacritic's 2022 music ratings (after Motomami by Rosalía) is this album from London rock duo Nova Twins, who combine grime, punk, and heavy rock. The duo are vocalist/guitarist Amy Love and bassist Georgia South, whose debut 2020 album Who are The Girls won Best U.K. Breakthrough Band in the 2020 Heavy Music Awards, garnering fans like Rage Against The Machine's Tom Morello. 'Supernova' is their follow-up release, an intense and experimental outing full of thundering drums and squealing guitars. They certainly bring the noise with this mix of industrial-nu-metal-punk that still manages to have plenty of confident poppy choruses.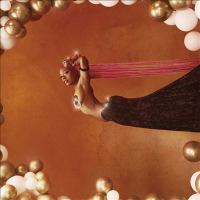 Natural brown prom queen / Sudan Archives
Mark: Brittney Denise Parks is an American violinist, singer, and songwriter who records under the moniker Sudan Archives, this is her second album following on from 2019's Athena. Supposedly an ode to her hometown of Cincinnati, it's a dynamic mix of shifting moods and genres revolving around a clubby, sexy, electro R&B vibe. Playful, funny and self confident, she creates a maximalist feminist pop manifesto on the joys of living in the moment.
The band from Wellington, New Zealand / Dartz
Mark: DARTZ bring their party-pop-punk aesthetic to life in Wellington in a series of short punchy songs that seem to focus on beers, shitty flats, house parties, bad dealers, Toyota corollas, and getting high. However, if the titles of these songs imply a somewhat shallow sense of fun, that is definitely not the case. Beneath the tongue-in-cheek references, the adopted personas, video antics, and seemingly mundane takes of life in NZ, are tracks with reflective and insightful lines that elevate the material, using the genre to touch on social issues around housing, anxiety, politicians, religious figures, colonisation, mental health and more. A funny and clever album, whose success lies in just the right balance of goofy fun and serious intent.