Statler: Well, it was good.
Waldorf: Ah, it was very bad.
Statler: Well, it was average.
Waldorf: Ah, it was in the middle there.
Statler: Ah, it wasn't that great.
Waldorf: I kind of liked it."
-'The Muppet Show'.
I'm Mark, the Music & Film Specialist at Wellington City Libraries (I also run the Libraries' Wellington Music Facebook page). Every month my colleague Neil and I cast our eye over the new material we have been buying for the Music collection at our CBD Te Awe library. We pick out some interesting titles across a range of music genres, and try to limit our reviews to a few lines only. Can we encapsulate an entire album in just a couple of lines? [Ed. This is probably unlikely at this point]. Do we actually know anything about new music? Or, are we just too old to understand what most of this is banging on about? Read on to find out…
[Note: Sadly Neil couldn't join me this time out…]
I love you Jennifer B / Jockstrap
Mark: Jockstrap are a London experimental pop duo, Georgia Ellery and Taylor Skye, both graduates of the prestigious Guildhall School of Music & Drama, and 'I love you Jennifer B' is their debut full-length following 2 EPs in 2018 & 2020. This really is something completely different, a bonkers deconstructionist melange of elements of chamber pop, electronic beats, introverted cabaret, Jazz, Punk-pop, and Baroque chamber folk based around an 18-piece orchestra & Ellery's remarkable vocal facility. Full of tonal shifts, chaotic song structures, and eccentric character sketches, all immaculately produced. One the most original albums of 2022.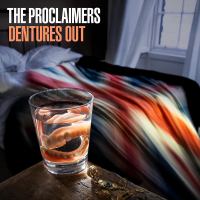 Dentures out / Proclaimers
Mark: Scottish duo return for their 12th album, 'Dentures Out'. The wry title track is a coy reference to Britain herself, and the whole album is a series of pointed songs on the social, economic, & political ills facing Britain. Firing on all cylinders they take aim at the weaponizing of nostalgia to stoke the culture wars, but deliver it all in a short sharp bursts, never forgetting that any kind of anthem or social commentary can also be a great catchy pop song. A rollicking social commentary that clocks in at just under 35 minutes.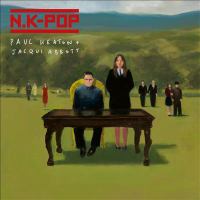 N.K-pop / Heaton, Paul
Mark: The fifth studio album Paul Heaton and Jacqui Abbott, both formerly members of the Beautiful South. Classicist British bluesy-pop, with elements of skiffle, country, & brassy horns. Their vocals trade off beautifully, with a male/female perspective on these humourous kitchen sink dramas and cherry sounding pop songs, that hide a bunch of put upon protagonists trying to navigate the travails of everyday relationships & work, to the breakdown of modern society.
For all our days that tear our heart / Buckley, Jessie
Mark: Oscar nominated actor Jessie Buckley teams up with ex-Suede guitarist for this intense collaboration, a genuine musical endeavour rather than the musical touristing that these kinds of projects can be. And it's not just 'Quite good…' either, it's actually pretty damn impressive. Butler's edgy electric guitar work, intimate acoustics, and dark string arrangements perfectly match her huge soaring vocals, creating a sombre and powerful piece of work that examines pain & heartbreak, through folk traditions, classical, blues and rock. They have a real musical sympathy, and this mature album feels like the peak of a career, rather than a debut.
Take it like a man / Shires, Amanda
Mark: The Americana singer-songwriter and fiddle player's 7th album, shifts away from her country-folk based sound to a mix of indie rock elements, 70s pop singer-songwriter stylings, and harder, heavier, atmospherics. Pushes the 'Nashville boundaries' in a similar way that singers like Allison Moorer did before her.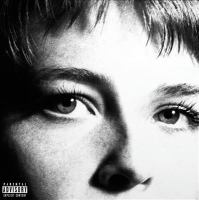 Surrender / Rogers, Maggie
Mark: American singer-songwriter/scholar who was nominated for a Grammy Award for Best New Artist in 2019, after the release of her major-label debut, Heard It in a Past Life. Her acclaimed follow up 'Surrender' (also the name of her 2022 Harvard Divinity School thesis) moves away from the folky R&B of her debut, and is a modern female singer-songwriter album, melding pop, country, dancefloor touches, and referencing some clear 90s alt pop/country influences. Lyrically she focuses on things that resonate with her late 20s age, influenced by moving home during the pandemic, as well as her return to college to study religion and its intersection with popular culture. An impressive album from an artist who has stripped back her music and self to the raw essentials, and is clearing going forward on her own terms.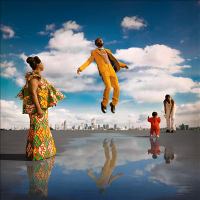 Reason to smile / Radical, Kojey
Mark: Debut full-length release from East London rapper Kojey Radical, which has been nominated for the 2022 Mercury Prize. A mixed media visual artist who began in Fashion, this is a carefully constructed debut a decade into his career, after 4 EPs dating back to 2014. Preferring to be defined as an artist. rather than just a 'rapper', the album mixes Hip-Hop, neo-soul & Jazz, along with rap & spoken word elements, painting various hued stories and statements on the black experience in the UK. Full of genre hopping style, and clever wordplay, there are moments of humour, but also a dark current of anger that's channeled into a desire to get listeners thinking as well as dancing.
Last night in the bittersweet / Nutini, Paolo
Mark: Paolo Nutini was signed by Atlantic from his first demo tape at 19, his second album, 2009's Sunny Side Up, debuted at number one as did its follow-up, Caustic Love. A unique artist who eschews the current music industry norms, the Scottish singer-songwriter is back with his 4th studio album, and his first since 2014. It melds his trademark soul & powerful alt-rock stylings into a cohesive statement, digging into heartbreak, writer's block, self-doubt, and loss with a bruised romanticism, which he actually manages to sustain over the whole 16 tracks.