Here is part 3 of our new music picks for October. You can catch up with Part 1 here, and Part 2 here. Do we actually know anything about new music? Or, are we just too old to understand what most of this is banging on about? Read on to find out… [Note: Sadly Neil could only join me for a couple of reviews this time round…]
Honeyglaze / Honeyglaze
Mark: The debut album from this London Trio who make loungy indie folk, and are signed to the Speedy Wunderground label, who have previously release 7″'s from Squid, Black Midi, and Black Country, New Road. Tempo shifts, and the proggy instrumental range of sounds within single tracks, enliven the Sundays-esque dream pop/folk on display. A different sound than the South-London post-punk art-pop of groups like Dry Cleaning and the bands above, but lead vocalist and songwriter Anouska Sokolow brings a similar deadpan wit and unassuming sincerity to the jangly melancholia. Quirky & charming.
Patina / Tallies (Musical group)
Mark: More dream pop with this Canadian Quartet, fronted by singer Sarah Cogan, whose ambition seems to be a note perfect recreation of that early 90s 4AD alternative-pop sound. Their 2019 debut was supposedly such a perfect amalgamation of that Lush/Sundays/Cocteau Twins sound, that it came to the attention of ex-Cocteau Simon Raymonde's Bella Union label – who snapped them up for this, their follow up release. Shimmery, jangly guitars, shoegaze, sweet ethereal vocals drenched in reverb, it's all there on this album, but with enough variation on each track to keep things interesting. Dream pop has become one of the most watered down genres of recent times, and while Tallies just seem like another band mining those same influences, they are just so good at it, that it's like hearing it for the first time all over again. Recommended.
MUNA / MUNA
Mark: Muna are an LA based synth-pop trio, that also embrace a retro pop sound. This is their 3rd album, after 2017's About U & 2019's Saves the World, and their first on Phoebe Bridgers' Saddest Factory label (Bridgers guests on the track 'Silk Chiffon'). They find most of their influences in that power-pop 80's radio & 90's club sound, and this may be their most catchy set of songs yet, full of pounding beats and synths. Resolutely upbeat music that hides some downbeat lyrics.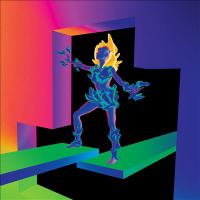 Let's turn it into sound / Smith, Kaitlyn Aurelia
Mark: Orcas Island-LA based singer whose music focuses on fluid soundscapes at the nexus of New Age/Contemporary classical/experimental music, and is a leading figure in the use of modular synths. Having made an LP of drones for yoga and meditation, a new age album, and worked with Hollywood composer Emile Mosseri (Minari), 'Let's turn it into sound' is more of a poppy electronica effort. Steve Reich-ian minimalism collides with bubbling Electronica & Afrobeat, Jazz, neo-classical ambient, dancefloor rhythms. It has a bit of a 'hyperpop' feel, with so many genres colliding it's hard to get a handle on its abstract ethos, full of wonky angular 'pop' sounds, and underpinned by a new vocal processing technique she created. Focus is required, and perhaps rewarded with a glimpse of the future of music.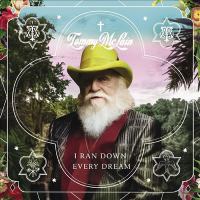 I ran down every dream / McLain, Tommy
Mark: Louisiana swamp pop singer Tommy McLain was a journeyman musical figure until recently when, with the help of some admirers, he has released his first official album of new recordings in over 40 years. A 1960s cover of Patsy Cline's 'Sweet Dreams' was a hit in the US, and featured a decade later on a UK compilation that became a cult classic, gaining fans from Nick Lowe to Elvis Costello & Robert Plant. The long journey towards this album is almost a movie in itself, with hurricanes, fire and heart attacks along the way, but the reward is hearing the melancholy, dusty-voiced tales of loss and redemption from this 82 year old gem. McLain's voice rings true, as he brings a life of experiences and hard-won knowledge to these bittersweet tales. A fitting coda to his career, and a testament to the scores of musicians and singers who have the requisite talent, but never gain the success and recognition they deserve.
Mascara streakz / Altered Images
Mark: Altered Images were a Scottish new wave/post-punk band, fronted by singer Claire Grogan, who had a bunch of hits & released 3 albums in the early 80s. The band split after their 3rd album, and Grogan would go on to become an actress, while guitar player Johnny McElhone formed the band 'Texas' with singer Sharleen Spiteri. 'Mascara Streakz' is the first new Altered Images album in 39 years, and features original members Grogan and Stephen Lironi, with Bobby Bluebell from the Bluebells and former Suede guitarist Bernard Butler, who also co-writes a couple of tracks. Mature electro-pop from someone who was there when it all began, looking back on the ups and downs of life via plenty of dancefloor bangers and a spot on mix of retro and contemporary production.
Emotional creature / Beach Bunny
Mark: Beach Bunny are a Chicago indie punk-pop group, whose hooky melodies are based around vocalist Lili Trifilio. Originally a solo project of frontwoman Trifilio that expanded into a band after her 3rd EP, and became an 'overnight sensation' after the track 'Prom Queen', from their 4th EP, went viral on TikTok. 'Emotional creature' follows on from 2020 debut Honeymoon, which appeared on the Best Albums of 2020 lists in both The New York Times, and Rolling Stone. It's a similar sounding effort, a more polished album of super catchy tunes and confessional lyrics that navigate the insecurities of relationships from the POV of young women. It may appear simple on the surface, but there's a lot happening lyrically beneath all the shimmering power-pop. Reminded me a lot of the 90s band That Dog, and that Paramore/Eisley/Best Coast pop nexus.
José Louis and the paradox of love / Kwenders, Perre
Mark: This third studio album from the Kinshasa born-Canadian based singer-songwriter Pierre Kwenders was the winner of the 2022 Polaris Music Prize. A smooth mix of Congolese Rumba, dance, pop, hip-hop, jazz, & R&B beats, sung in French, English, Lingala, Kikongo and Tshiluba. Few things sound unique these days, but the collision of Afrobeat, or other unique ethnic sounds with modern production and Western styles, is where things are really happening musically. Arcade Fire's Win Butler and Regine Chassagne feature, as well as Tendai Maraire of hip-hop experimentalists Shabazz Palaces. An album of free-floating electronic styles, melding with analogue synths, creating a borderless amalgamation of the past, the present & the future.
Neil: 'José Louis and the Paradox of Love' is a rich and vibrant personal blend of R&B, Soul and Rumba rock from the Kinshasa born Canadian based musician Pierre Kwenders. Indeed, there is even a track named after the " King of Rumba Rock" Papa Wemba. It's an inventive mix, to say the least, and finely executed, as Pierre carefully fuses all these elements and genres to create his own jubilant globe spanning musical World.
Vinyl Pick:

Sun's Signature / Sun's Signature
Mark: 'Sun's Signature' are Elizabeth Fraser & Damon Reece, and while Fraser has provided guest vocals to numerous tracks over the years, this EP represents the first real release from the ex-Cocteau Twins singer since a 2009 single. More accessible than even late period Cocteau Twins her vocals, once buried in a sonic swirl, cascade down like the warmth of the sun itself. Drawing inspiration from nature, these 5 sensual tracks are as beguiling and uplifting as you would expect from someone who was once described as '…the voice of God'. As close as music comes to a religious experience…
Neil: It's been a long time since the Cocteau Twins split over quarter of a century ago. If you are unfamiliar with their work, they almost single-handedly created the genre of dream pop, and are commonly regarded as one of the UK's most important bands of all time. Since then their singer, the incomparable Elizabeth Fraser's, irregular one of guest appearances on albums have often been spectacular, take for example Teardrop on Massive attack's 1998 album Mezzanine. However, it could be said that her solo work has been rare much more patchy and largely unfocused, however 'Sun's Signature' is a 30 minute EP that is a spectacular return. Elizabeth's always sublime voice is there and showcased to perfection, and as it has matured it has gained a warmth and humanity. The lyrics show this marked difference too. For a start you can understand and relate to them in a way the ethereal and celestial wordless words of most Cocteau Twins lyrics don't – one critic once described them as 'lost in beauty'. It's also a dense and rich musical production, reportedly ten years in the making and enhanced by the distinctive fingerprint production of Damon Reece. Welcome back.