The wonderful Verb Readers and Writers Festival is one of the highlights of the literary year, and this year's incarnation  will very shortly be upon us! Verb Festival runs from 2-6 November this year — check out the programme at the link below:
Verb Readers and Writers Festival
This year's festival is a rich and diverse celebration of the very best in Aotearoa New Zealand's literature and beyond, and we thought we would take this opportunity to highlight just a few  of the upcoming events that that particularly excited us, so here goes!
First up on Friday 4 November, Verb have a  day of literary legends, including:
This is an unmissable chance to take a day out of the ordinary and explore in person the thoughts and ideas of some of Aotearoa's greatest thinkers and imaginations.
Verb November 4 – Full details
Find out more about festival passes here.
On Saturday 5 November, there's the opportunity to hear Gina Cole talk about 'cartographies of the future':
Gina Cole – Cartographies of the future
Na Viro is a fabulous new speculative fiction novel from Gina Cole and it is brilliant! It is her second novel and is strongly recommended for anyone interested in first nations writing, sci-fi, spec fic, and intergalactic travel! Catch her in action before she becomes a superstar.
On Sunday 6 November, our pick is Christine Leunens talking on 'Fact and Fiction':
Christine Leunenes – Fact and Fiction
We recently interviewed Christine Leunens about her 2022 novel In Amber's Wake – find our interview below. Already optioned as a major Hollywood film, this new novel is a gripping tale set in 1980s Auckland.
Previously Christine wrote Caging Skies, which became Taika Waititi's Jojo Rabbit. You can catch up with the author in person at this upcoming Verb event.
And of course, let's not forget the two fabulous festivals within the festival (below) – just rock up and make a donation at the door for any of the events in these festivals within the festival:
We'll see you there!
Books by Verb authors: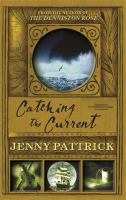 Catching the current / Pattrick, Jenny
"On the run from an unfortunate 'indiscretion', young Conrad Rasmussen finds refuge in the North Island of New Zealand under the employ of the famous (or notorious) Dane, Bishop Monrad. However Conrad – a talented and impetuous Faroeman, known in Jenny Pattrick's Denniston novels as Con the Brake – finds he cannot escape his past. This is Conrad's story, and that of the unusual woman Anahuia. It is a tale of new lands and old songs, of seafaring and war and the search for love. It is also the story of the Faroe Islands and of Denmark's early connection with New Zealand." (Adapted from Catalogue) Also available as an
eBook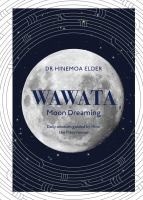 Wawata – Moon Dreaming: Daily wisdom guided by Hina, the Maori moon / Elder, Hinemoa
"Dr Hinemoa Elder, author of Aroha, New Zealand's top-selling non-fiction title of 2021, shows us how to reclaim intimacy with others, with ourselves, and with our planet using the energies of Hina, the Maori moon." (Adapted from Catalogue)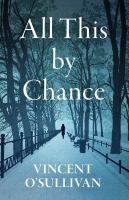 All this by chance / O'Sullivan, Vincent
"Esther's grandparents first meet at a church dance in London in 1947. Stephen, a shy young kiwi, has left to practise pharmacy on the other side of the world. Eva has grown up English, with no memory of the Jewish family who sent their little girl to safety. When the couple emigrate, the peace they seek in New Zealand cannot overcome the past they have left behind. Following the lives of Eva, her daughter Lisa and her granddaughter Esther." (Adapted from Catalogue) Also available as an eBook.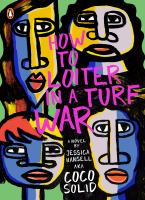 How to loiter in a turf war : a novel / Coco Solid
" From one of Aotearoa's fiercest and most versatile artists comes a day in the life of three friends beefing with their own city. There is the gorgeous Q (Tongan, Fijian with a dash of Indian and Solomon ); Rosina (Hawaiian, Rarotongan, Samoan, Irish), then there's Te Hoia (Maori and Filipino). A cranky political science student and our narrator, she identifies with the toffee waves being churned in the (constantly-broken) ice-cream machine. Together, they navigate the stuffy busses, streets and markets of Tamaki Makaurau at the height of summer. " (Adapted from Catalogue) Also available as an eBook.
Gaylene's Take : A Woman's Life in New Zealand Film / Preston, Gaylene
"From one of our very best filmmakers comes a memoir of filmmaking in Aotearoa New Zealand." ( Adapted from publishers )
Na Viro / Cole, Gina
"Appearing before the head of the Academy for fighting at her graduation ceremony, puffer ship navigator Tia Grom-Eddy must either join the crew of a spaceship on a deep space mission or complete a lengthy probationary period on Earth. Mortally afraid of travelling into deep space, Tia chooses probation. Estranged from her parents, Tia is bereft when her sister, Leilani, joins the crew of a puffer fish spaceship sent to investigate a whirlpool in deep space. And when the cosmic whirlpool sucks Leilani's shuttle into its grip, Tia must overcome her fear of space travel and find a way to work with her mother, who is leading the rescue, or risk losing her sister forever." (Adapted from Catalogue) Also available as an eBook.
In Amber's wake / Leunens, Christine
"Set in New Zealand during the fast-changing, tumultuous 1980s era of the anti-nuclear movement, Springbok rugby tour protests, and the bombing of the Rainbow Warrior, this romantic drama is as unpredictable as it is powerful and heartfelt. Ethan Grieg, a film student, is in love with his close friend Amber Deering, an environmental activist, who lives at her family's seemingly picture-perfect stud farm. Amber loves Ethan dearly, but not in the way that Ethan longs for. Instead, the man Amber chooses is widower Stuart Reeds, a charming, refined British investor almost two generations older than her. As a Korean war veteran, Stuart is mentally prepared for the long, subtle war that begins between his young rival and himself for Amber's heart. When secrets become exposed and nothing is as it seems, each will be cornered into committing acts they could have never predicted. This powerful, gripping story leaves in its wake lingering themes on the complex nature of love, social fabric, international politics, and fundamental notions of right and wrong." (Adapted from Catalogue)