"Not to go on all-Fours; that is the Law. Are we not Men?"

― H.G. Wells, The Island of Dr. Moreau
The Island Of Doctor Moreau by H.G. Wells, first published in 1896, is acknowledged as one of the classics of science fiction. The hybrid human beast beings at the story's centre are linked to themes of moral ethical responsibility. Themes that resonate right down through the ages to our time.
The book has been adapted on numerous occasions, including an excellent and very creepy black and white version with Charles Laughton playing the evil doctor and Bela Lugosi one of the beast men.
And in this month's recently-acquired science fiction and fantasy novels, we have another fabulous reimagining of the book.
The Daughter of Doctor Moreau by Silvia Moreno-Garcia is a lush historical science fiction reimagining of The Island of Doctor Moreau, which retains the deep ethical and moral questions of the original and also adds in feminist themes. The resetting of the story into nineteenth-century Mexico, with its verdant jungles, adds another vivid dimension.
In this month's selection we also have Na Viro by Aotearoa author Gina Cole, and a wonderful collection of First Nations speculative fiction called This All Come Back Now.
The daughter of Doctor Moreau : a novel / Moreno-Garcia, Silvia
" A young woman growing up on a distant and luxuriant estate, safe from the conflict and strife of the Yucatán peninsula. The only daughter of a researcher who is either a genius or a madman. Montgomery Laughton: A melancholic overseer with a tragic past and a propensity for alcohol. An outcast who assists Dr. Moreau with his experiments, which are financed by the Lizaldes, owners of magnificent haciendas and plentiful coffers. The hybrids: The fruits of the doctor's labor …" (Catalogue)
Na Viro / Cole, Gina
"Appearing before the head of the Academy for fighting at her graduation ceremony, puffer ship navigator Tia Grom-Eddy must either join the crew of a spaceship on a deep space mission or complete a lengthy probationary period on Earth. Mortally afraid of travelling into deep space, Tia chooses probation. Estranged from her parents, Tia is bereft when her sister, Leilani, joins the crew of a puffer fish spaceship sent to investigate a whirlpool in deep space. And when the cosmic whirlpool sucks Leilani's shuttle into its grip, Tia must overcome her fear of space travel ." (Adapted from Catalogue) Also available as an eBook.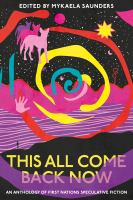 This all come back now : an anthology of First Nations speculative fiction
" The first-ever anthology of Aboriginal and Torres Strait Islander speculative fiction – written, curated, edited and designed by blackfellas, for blackfellas and about blackfellas. In these stories, 'this all come back': all those things that have been taken from us, that we collectively mourn the loss of, or attempt to recover and revive, as well as those that we thought we'd gotten rid of, that are always returning to haunt and hound us. Some writers summon ancestral spirits from the past, while others look straight down the barrel of potential futures, which always end up curving back around to hold us from behind. " (Adapted fromCatalogue)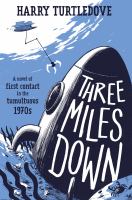 Three miles down / Turtledove, Harry
" It's 1974, and Jerry Stieglitz is a grad student in marine biology at UCLA with a side gig selling short stories to science fiction magazines, just weeks away from marrying his longtime fiancée. Then his life is upended by grim-faced men from three-letter agencies who want him to join a top-secret "Project Azorian" .Project Azorian is secretly trying to raise a sunken Russian submarine, while pretending to be harvesting undersea manganese nodules. But the dead Russian sub, while real, turns out to be a cover story as well. What's down on the ocean floor next to it is the thing that killed the sub: an alien spacecraft… " (Adapted from Catalogue) Also available as an eBook.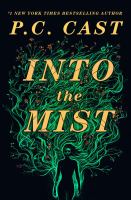 Into the mist : a novel / Cast, P. C
"The world as we know it ends when an attack on the US unleashes bombs that deliver fire and biological destruction. Along with sonic detonations and devastating earthquakes, the bombs have also brought the green mist. If breathed in, it is deadly to all men–but alters the body chemistry of many women, imbuing them with superhuman abilities. A group of high school teachers heading home from a conference experiences first hand the strength of these new powers.  Into the Mist delivers a thrilling and fantastical future that is equal parts a feminist commentary and an amazing, witty adventure filled with wine and women." (Adapted from Catalogue)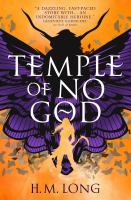 Temple of no god / Long, H. M.
"After a brutal war between the gods, Hessa – High Priestess of the Eangen – has brokered a fragile alliance between warring tribes and bought peace to her home. But a new threat is growing in the remnants of the once-great Arpa Empire. Three factions are vying to take the throne, the vast well of raw magical power only accessible to the Emperor. Hessa knows she cannot let this chance pass by – she must intervene, to protect her peoples' hard-won future. With the peace she has sacrificed so much for at stake, Hessa must lead an army of Algatt and Eangen warriors into the heart of enemy territory. But warring Arpa factions are not the only danger – a sinister new cult is on the rise, one that sucks the life from everything it touches. " (Adapted from Catalogue)
For the throne / Whitten, Hannah
"Red and the Wolf have finally contained the threat of the Five Kings but at a steep cost. Red's beloved sister–Neve, the First Daughter–is lost in the Shadowlands. But Neve has an ally, even if it's one she'd rather never have to speak to again–the rogue king Solmir. Together they must journey across a dangerous landscape to find a mysterious Heart Tree–and finally claim the gods' dark, twisted powers for themselves." (Adapted from Catalogue)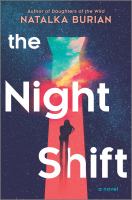 The night shift / Burian, Natalka
"Only by traveling into the past can Jean discover a happy future… Hidden behind back doors of bars and restaurants and theaters and shops all over New York City are shortcuts–secret passageways that allow you to jump through time and space to emerge in different parts of the city. No one knows where they came from, but there are rules–you can only travel through them one way and only at night. When Jean's work friend Iggy introduces her to the shortcuts, it's to help shorten her commute between her night shifts bartending and her work at an upscale bakery. Jean is intrigued but has a hard time shaking the side effects–" (Adapted from Catalogue)