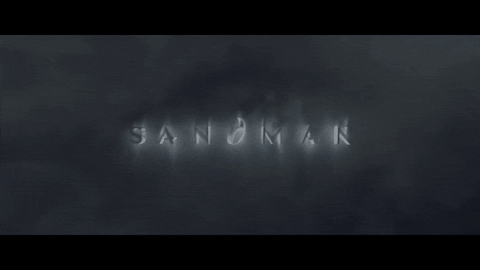 (via GIPHY)
Once you've finished a series as large in scope as The Sandman (the comic, the Netflix show, or the audio drama), it can be hard to know what to seek out next. Befitting for a series about a god of dreams and stories, Neil Gaiman's ten-volume opus covers a massive breadth of genres, styles and subject matter, and every reader is bound to get something different out of the series.
So with that in mind, here's a list of recommendations for what to read after you finish The Sandman, based on the various genres and themes the series covers: fantasy, superheroes, the power of stories, art, mythology, and much, much more.
How about some other long-running, contemporary fantasy series?
Where to begin:
Fables [1] : legends in exile / Willingham, Bill – Every fairy tale character ever, from Snow White to the Big Bad Wolf, lives in secret in a neighbourhood in New York. One of the longest-running Vertigo series at over 25 volumes (and it recently came back last year).
John Constantine, Hellblazer [1] : original sins / Delano, Jamie – Read the adventures of Vertigo's foul-mouthed, chain-smoking 'workday warlock' from the beginning!
Lucifer. Book one / Carey, Mike – The first Lucifer series, where the Morningstar does God's dirty work while hiding out in a piano bar in Los Angeles.
The books of magic / Gaiman, Neil – Another Gaiman-penned series, about a young boy's journey to become the greatest wizard of all time (seven years before Harry Potter did it!)
What I like most about The Sandman is its theme of the power of stories! Got anything like that?
Where to begin:
Animal Man by Grant Morrison. Book one / Morrison, Grant – Superhero Buddy Baker learns that he is a comic book character and confronts his writer after he suffers a series of tragedies.
Enigma : the definitive edition / Milligan, Peter – Characters from a classic comic book come to life, forcing an old fan to come to terms with his identity.
Flex Mentallo : man of muscle mystery / Morrison, Grant – A Charles Atlas-style superhero has to save the boy who created him from encroaching teenage angst.
Eternity Girl / Visaggio, Magdalene – In a riff on 'Façade' from the Dream Country volume of The Sandman, an immortal superheroine has to decide whether she wants to end her life by destroying the universe.
Morpheus is so compelling! I want to read more stories about modern, moody gods!
Where to begin:
The wicked + the divine. Vol. 1, The Faust act / Gillen, Kieron – Every 90 years, 12 gods reappear on Earth to inspire mankind. In 2014, they reappear as pop stars, and young fangirl Laura will do anything to become one of them.
Lore Olympus. Volume one / Smythe, Rachel – A collection of the popular Webtoon comic by New Zealand artist Rachel Smythe, featuring a modernised take on the myth of Hades and Persephone.
Bacchus. Volume one of two / Campbell, Eddie – The Greek god of wine lives out his life as a barfly in England, swapping stories with mortals and gods alike.
Infinity Gauntlet / Starlin, Jim – Thanos has gathered all the Infinity Gems, but what will he do with his newfound omnipotence? And will anything he does with his power impress his true love, the mistress Death?
The many deaths of Laila Starr [1] / V, Ram – An avatar of death finds herself out of a job when a mortal boy is born who will go on to discover immortality.
So, if Sandman is a comic about literature, are there comics about OTHER arts?
Where to begin:
Doom Patrol. Book one / Morrison, Grant – Features the story "The Painting that Ate Paris", where the Patrol fight the outsider artist-influenced supervillain team The Brotherhood of Dada.
Planetary. Book one / Ellis, Warren – An X-Files style series about a group of 'spacetime archaeologists' investigating the secret history of the world, which turns out to resemble the plots of old pulp sci-fi stories.
The complete Phonogram / Gillen, Kieron – In a world where people can weaponize their favourite songs as magical spells, rival covens of 'phonomancers' compete against each other for peak music snobbery.
Die. Volume 1, Fantasy heartbreaker / Gillen, Kieron – A group of 40-somethings return to the magical fantasy world they role-played in as kids and come to terms with the decisions they made there, while also examining the people and inventions that made roleplay fantasy possible.
Never mind all that highfalutin stuff, I want more of the horror! The HORROR!!!
Where to begin:
Saga of the Swamp Thing. Book one / Moore, Alan – Alan Moore and Stephen Bissette's celebrated run on Swamp Thing, where the Avatar of the Green confronts new monsters and expands his consciousness.
Locke & Key. Volume 1, Welcome to Lovecraft / Hill, Joe – Written by the son of Stephen King. A pair of siblings discover a mysterious mansion with doors that can transform whoever walks through them.
The Invisibles : the deluxe edition. Book one / Morrison, Grant – A five-man guerrilla rebel unit fight against an alien invasion from another dimension, disguised as a vast government conspiracy.
Flinch. Book one / Azzarello, Brian – A horror anthology series, where every story is written and drawn by a new artist.
Any more books with horror and literary allusions? And a brooding hero who wonders if they can change their fate? Also, what if there was more punching involved?
Where to begin:
Hellboy omnibus. Volume 1, Seed of destruction / Mignola, Michael – A half-human, half-demon confronts all manner of creatures from mythology, all the while resisting his destiny as the bringer of the Apocalypse.
The immortal Hulk. Vol. 1, Or is he both / Ewing, Al – Bruce Banner discovers that the Hulk can't die, effectively making him immortal. Why did this happen? And why does the Hulk even exist?
Mister Miracle / King, Tom – Hi-tech alien escape artist Scott Free finds his reality falling apart as he confronts fame, marriage, the death of his father, the birth of his son, and the god of evil, Darkseid.
Black Orchid : the deluxe edition / Gaiman, Neil – Superhero spy Susan Linden is reborn fully grown as the Black Orchid, a hybrid of plant and human, destined to avenge her own death.
Okay, let's bring this back down to earth. How about comics about peoples encounters with magic and the divine?
Where to begin:
Daytripper / Moon, Fábio – Following the most important days in the life of Bras de Olivias Dominguez… and what would happen if he died at the end of each one.
Vimanarama / Morrison, Grant – A British-Asian man discovers a hole under his father's grocery store that leads to the centre of the Earth…and the monsters that live there.
Promethea : 20th anniversary deluxe edition. Book one / Moore, Alan – A young girl becomes an occult-powered magical heroine, battling villains and learning the secrets of the Western magic tradition.
Preacher. Book one / Ennis, Garth – A preacher gains the Word of God and thus the ability to compel people to do whatever he wants. Along with his girlfriend and an Irish vampire, he travels America coming into conflict with corrupt authorities who are after his power.
I Just Want More Sandman!
The Sandman didn't just end at its tenth volume. Gaiman returned to the series a couple of times over the years (mostly for the series anniversaries), and the cast of The Sandman have appeared in other series.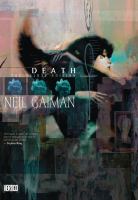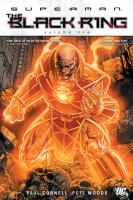 The Sandman : overture deluxe edition / Gaiman, Neil – A prequel to the original series where we get to see what lead to Dream being weak enough to get captured in The Sandman: Preludes & Nocturnes. Plus, meet the parents of the Endless!
The Sandman : endless nights / Gaiman, Neil – A sequel graphic novel where each chapter focuses on a different member of the Endless.
Death : the deluxe edition / Gaiman, Neil – Collects all of the miniseries about Dream's sister, Death.
Superman : the black ring. Volume one / Cornell, Paul – A rare non-Gaiman-written appearance of Death, as she meets Lex Luthor during his quest for ultimate power.
The Sandman Universe
For the 30th anniversary of the series, DC published The Sandman Universe, a series of comics featuring characters from The Sandman in new adventures.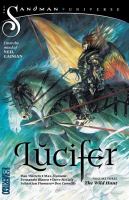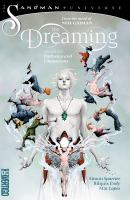 Lucifer. Volume three, The wild hunt / Watters, Dan – The new adventures of Lucifer, the former King of Hell.
John Constantine, Hellblazer. Volume one, Marks of woe / Spurrier, Simon – John Constantine returns to London to settle a supernatural gang war.
The dreaming. Volume one, Pathways and emanations / Spurrier, Simon – Follows the residents of The Dreaming, the place where all sleeping minds meet.
House of Whispers. Volume one, The power divided / Gaiman, Neil – Follows a group of Voudou practitioners who meet within the Dreaming.
Books of magic. Volume one, Moveable type / Howard, Kat – The new adventures of Timothy Hunter, the original 'boy destined to be the greatest wizard of all time'.