Statler: Well, it was good.
Waldorf: Ah, it was very bad.
Statler: Well, it was average.
Waldorf: Ah, it was in the middle there.
Statler: Ah, it wasn't that great.
Waldorf: I kind of liked it."
-'The Muppet Show'.
I'm Mark, the Music & Film Specialist at Wellington City Libraries (I also run the Libraries' Wellington Music Facebook page). Every month my colleague Neil and I cast our eye over the new material we have been buying for the Music collection at our CBD Te Awe library. We pick out some interesting titles across a range of music genres, and try to limit our reviews to a few lines only. Can we encapsulate an entire album in just a couple of lines? [Ed. This is probably unlikely at this point]. Do we actually know anything about new music? Or, are we just too old to understand what most of this is banging on about? Read on to find out…
The girl from Chickasaw County / Gentry, Bobbie
Mark: Bobbie Gentry is an iconic, enigmatic, cult country-pop singer, and one of the first female artists to compose and produce her own material. She retired completely from music in the early 80s, after a run of successful albums from the late 60s to the late 70s, and has not recorded, performed or been interviewed since then. This new compilation collects 2 CDs worth of highlights from her Capitol albums from 1967-1972, an encapsulation of a larger 8CD Box Set released in 2018. A kind of country Dusty Springfield, it's easy to trace her influence on subsequent country artists and music in general, with her genre-melding mix of swampy southern rhythms with traces of Pop & R&B. The overall mystery surrounding her may never be solved, but the music she left behind continues to enthrall, letting you endlessly pull back its layers in search of some hidden meaning.
Neil: After a spell in Las Vegas in the late 70's doing her own unique version of an Elvis type stage show, Bobbie Gentry did an American television performance in 1981, and it was to be the last time she was seen in public…. Since that performance she hasn't performed, released any work, or been interviewed; indeed she has become one of popular music's great enigmas. Her 1967 chart topping Southern Gothic masterpiece Ode to Billie Joe could be strongly argued as setting the template for the whole genre of Alt country. As an artist she raked up a truly impressive list of hit singles and albums. This compilation represents her musical legacy, and is a revelation in its variety depth and quality. The work of a truly uniquely gifted artist.
Dancing under the moon / Master Musicians of Jajouka
Mark: Jajouka is a village in Northern Morocco, where a collective group of 50 Jbala Sufi trance makers have a mission to spread Jajouka's 1000 year old musical traditions, which has led to them work with everyone from William Burroughs to Ornette Coleman, to Brian Jones. The musicians split into 2 factions in the 1990s, with this one led by Bachir Attar, who has subsequently recorded with Maceo Parker & Talvin Singh. In 2019, the band recorded these 9 tracks in the Rif mountains, all but one exceeding 10-minutes in length. An intense double album, perhaps digested in small doses, it presents a swirling mayhem of flutes, violins, chats and drums. It's music that's almost impossible to describe, at times sounding like atonal free-jazz, at other times like deeply spiritual meditative hymns. You really have to listen to it yourself. In a fascinating YouTube clip Mick Jagger talks with author Paul Bowles (The sheltering sky) during which they discuss his 1959 journey recording Moroccan musicians, as well as Brian Jones' recording of The Master Musicians of Jajouka.
Neil: 'Dancing under the moon' is a two-hour album of ancient folkloric trance traditions by Jbala Sufi musicians. The music is surprisingly varied and features various multi layered reed instruments and percussive drums, and has direct linkage to Persian and Arcadian musicians and mystics. This tradition was first recorded by Brian Jones and subsequently influenced Ornette Coleman, though these recordings are modern one from 2019. The music is intended to heal psychic wounds and chase away demons, so it is esoteric in nature.
Silberland. Vol. 1, The psychedelic side of kosmische musik
Mark: Hamburg-based label Bureau B curates this collection, which digs quite a way past the Krautrock mainstays of Kraftwerk or Neu!, to compile an oddball range of early synth experimentation, quirky electronica, and funky space rock. Wobbly synth patterns, cosmic rock, electro-punk, trance beats, 'laser' pulses, it's all here as the artists – some well known, others mostly obscure – attempt to fuse their analogue history with the burgeoning digital possibilities. I can't claim to be much of a Krautrock fan, but this was a strangely compelling listen, a loping electro-psychedelic journey towards some imagined AOR synth paradise of the future. A lot of fun.
Neil: Once upon a time Kosmische music was a hidden and unexplored gem in the musical filament , but in recent decades the field has been richly explored with numerous re-releases compilations and live albums and it has now gained its rightful place in musical history. So, it's fabulous to come across an album that takes a different tack. The music originally evolved from the counterculture movement in Germany in the late 1960's and 'Silberland. Vol. 1, The psychedelic side of kosmische music' takes the more psychedelic side of the scene and delves in deep. You kinda know what to expect when you start listening, but that said it is still wonderfully atmospheric, and for its time truly pioneering.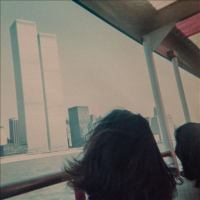 Reggae film star / Jurado, Damien
Mark: The 18th album from the Seattle singer-songwriter, who has yet to cross over to mainstream success, but has created a cult following across his prolific career. 'Reggae film star' is a loose 'concept' album of vignettes about people in the periphery of the Movie business. Musically it's contemporary folk with orchestral indie touches, all sung in his warm comforting falsetto. Avoiding all the tropes of modern singer-songwriting, his sad and haunting narratives have a cinematic literary feel, as the characters try to find some sense of peace amongst the detritus of failed dreams and messy lives. A bit esoteric perhaps, but worth a listen if you like things a bit more left of the dial.
Neil: During his career singer songwriter Damien Jurado has been very careful to steer clear of all the usual singer songwriter stereotypes and, much to his credit and Reggae Film stars advantage, he continues to do so. The songs are cinematic in scope and luminous in tone and mood. The album is a series of beautiful musical (occasionally obtuse) tales of loners, melancholic outsiders and, as Leonard Cohen would, say beautiful losers.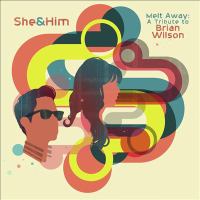 Melt away : a tribute to Brian Wilson / She & Him
Mark: The Beach Boys and their sunny Californian harmonies were always a strong influence on She & Him, so it was perhaps only a matter of time before a tribute album like this emerged, their first album together in six years. Overall it's a mellow, pleasant take on Brian Wilson's sonic aesthetic, a homage that benefits from choosing some deep cuts to cover. The arrangements are good, but perhaps lack the dynamic that came from Wilson's ornate orchestrated sound meeting the soaring stacked vocal harmonies, and removed from the original emotional context of its creation a track like 'Til I Die' doesn't really work. Nice, but maybe not as good as it could have been.
Neil: Zooey Deschanel and M ward, known as the pop duo She & Him, have covered artists such as Dusty Springfield, Herb Alpert, and Johnny Mathis in the past. 'Melt away' is their affectionate tribute to Brian Wilson, whose works they obviously adore. The result is a pleasant low key lounge-core tinged cover album of Wilson classics. It is pleasant and easy going, low key and undemanding, ideal background music. But for me I prefer the lush and intense musical backdrops of the originals and the heightened emotional nuances of the Beach Boys harmonics.
I am moron / Lovely Eggs
Mark: English couple Holly Ross and David Blackwell are indie rock duo The Lovely Eggs, who make quirky indie rock with, psych-punk touches. 2020's 'I am moron' was obviously very much an album of that time the UK, as the cover artS pandemic touches suggest. The tracks shift musically quite a bit more than you expect, and singer Ross' voice does sweetness as as well as caustic, as they offer up comedy and disgust in equal measures. Musically it reminded me somewhat of 90s Brit bands like Kenickie or Shampoo, who mixed shouty punky pop that took plenty of tongue-in-cheek sideswipes at modern politics & culture.
Neil: Psychedelic pop punk delivered in a fun no nonsense back to basics freewheeling style. 'I am moron' has fully embraced the DIY garage band approach whilst ensuring that the production, mixing, and mastering are of modern quality. The result: a perfectly engaging head down rock out antidote to our grim times.
What dreams may come / Williamson, Louisa
Mark: Debut album from local Jazz composer and saxophonist Louisa Williamson is an ambitious Big band Jazz effort, with her tenor saxophone playing leading the way. The album consists of four linked movements, played by a seventeen-piece ensemble. Elements of ambient, Jazz & Film music mix in this ambitious suite of music, a moody, atmospheric musical landscape that moves from the relaxing to the challenging. It reminded me a lot of 50's West Coast Jazz, and the ambitious yet melodic and highly listenable work of arrangers like Bill Holman, Gil Evans or Gerry Mulligan.
Neil: The hybrid first album from the Ponēke based saxophonist and composer Louisa Williamson weaves in several key threads and musical genres, notably big band jazz, classical and ambient. The piece is in four movements and played by a seventeen-piece ensemble, and Louisa herself described the work as inspired by Brian Eno and Maria Schneider. A remarkable and assured debut that quickly establishes a musical world of its own, where big band sounds embrace & merge with ambient soundscapes.
Unravelled : 1981-2002 / Tall Dwarfs
Mark: The legendary NZ duo of Chris Knox and Alec Bathgate get the full anthology treatment from Flying Nun Records, in this 55 track double album that covers their output over 2 decades. Already veterans of other bands the two kicked off their DIY recordings with a musical aesthetic that was already formed, creating a template that underwent some refining along the way, along with increasing degrees of fidelity, but remained true to their lo-fi underpinnings. If it sounds like a narrow path, it was anything but, as they synthesized multiple influences and genres to their unique recording style, resulting in a completely original and distinctly New Zealand sound, a rich legacy of noisy pop & quiet reflection that paved the way for the indie & bedroom folk artists of today.
Neil: This fifty-five-track box set covers the years 1981-2002, and features the work of the New Zealand duo Chris Knox and Alec Bathgate, who had already been in several Dunedin punk bands before they teamed up. The range and diversity of the songs amply demonstrates why the pair have influenced generations of Kiwi lo fi rockers. They started off recording on the most primitive of equipment and moved on to more sophisticated production practices as they became associated with labels such as flying Nun. That said, they strongly embrace that DIY, slimmed down approach to music throughout, delivering along the way an impressive series of masterful lo-fi pop songs.