Do you prefer paperback or hardback? Soft, flexible pages or crisp glossy ones? A book that flops open with ease or a book that tempts you, in its rigidity, to crack the spine? The truth is we can be rather picky about the physical feel of the books we read. But amongst all these variables, at least some things are certain: there will be paper and words and sometimes images. Right? 
Occasionally, something comes along with the audacity to call itself a book despite defying all expectations and instinct. Take, for example, the cheese book. It is made entirely of wrapped slices of processed cheese and it's in the collection of a number of libraries around the world. The mere fact of its existence riles people up.
Emma Smith explores such controversies and more in Portable Magic, a delightful history of the book-as-object. She also focuses on our relationship with these objects, on the way they have entranced us and changed us. We recommend it for all book-lovers out there! As for the rest of the picks below, not only do they promise to be just as fascinating, we can also confirm that they are assuredly, unequivocally paper-based.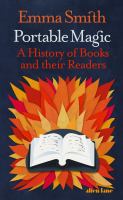 Portable magic : a history of books and their readers / Smith, Emma
"Most of what we say about books is really about the words inside them: the rosy nostalgic glow for childhood reading, the lifetime companionship of a much-loved novel. But books are things as well as words, objects in our lives as well as worlds in our heads. And just as we crack their spines, loosen their leaves and write in their margins, so they disrupt and disorder us in turn. Portable Magic unfurls an exciting and iconoclastic new story of the book in human hands. Gathering together a millennium's worth of pivotal encounters with volumes big and small, Smith reveals that, as much as their contents, it is books' physical form that lends them their distinctive and sometimes dangerous magic. Ultimately, our relationship with the written word is more reciprocal – and more turbulent – than we tend to imagine." (Adapted from Catalogue)
The marmalade diaries : the true story of an odd couple / Aitken, Ben
"Recently widowed, Winne, 84, was in need of some companionship. Ben, 34, was looking for a new housemate. As the UK was locked down in 2020, Ben and Winnie's lives interwove, forming an unlikely friendship, where lessons were learnt (heat the red wine in the oven with the plates; preserve or pickle whatever you can; never throw anything away) and grief, both personal and that of a nation, was explored. Charting both their time together, The Marmalade Diaries is a very human exploration of home, of the passage time, of the growing relationship between an odd couple, told with warmth, wit and candour." (Adapted from Catalogue)
The facemaker : a visionary surgeon's battle to mend the disfigured soldiers of World War I / Fitzharris, Lindsey
"From the moment the first machine gun rang out over the Western Front, one thing was clear: mankind's military technology had wildly surpassed its medical capabilities. In the midst of this brutality, however, there were also those who strove to alleviate suffering. The Facemaker tells the extraordinary story of pioneering plastic surgeon Harold Gilles, who dedicated himself to reconstructing the burned and broken faces of the injured soldiers under his care. The result is a vivid account of how medicine can be an art, and of what courage and imagination can accomplish in the presence of relentless horror." (Adapted from Catalogue)
Nomads : the wanderers who shaped our world / Sattin, Anthony
"Humans have been on the move for most of history. Even after the great urban advancement lured people into the great cities of Uruk, Babylon, Rome and Chang'an, most of us continued to live lightly on the move and outside the pages of history. But recent discoveries have revealed another story. Wandering people built the first great stone monuments, they tamed the horse, fashioned the composite bow, fought with the Greeks and hastened the end of the Roman Empire. Reconnecting with our deepest mythology, our unrecorded antiquity and our natural environment, Nomads is the untold history of civilisation, told through its outsiders." (Adapted from Catalogue)
A natural history of the future : what the laws of biology tell us about the destiny of the human species / Dunn, Rob
"Biologist Rob Dunn grew up listening to stories of the Mississippi River, how it flooded his grandfather's town, leaving behind a muddy wasteland. Years later, Dunn discovered the cause: the Army Corps of Engineers had tried to straighten the river to allow for the easy passage of boats. But as Dunn argues in A Natural History of the Future, nature has its own set of rules, and no amount of human tampering can rewrite them. He reveals the surprising complexities of the natural world and offers plenty of simple lessons in how we can make the lifestyle changes necessary to ensure our own species' survival. At once hopeful and practical, this book offers a vision of our future in which humans and the natural world coexist symbiotically." (Adapted from Catalogue)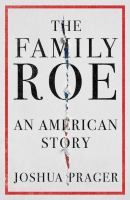 The family Roe : an American story / Prager, Joshua
"Despite her famous pseudonym, "Jane Roe," no one knows the truth about Norma McCorvey, whose unwanted pregnancy in 1969 opened a great fracture in American life. Drawing on a decade of research, Prager reveals the woman behind the pseudonym, writing in novelistic detail of her unknown life from her time as a sex worker in Dallas, to her private thoughts on family and abortion, to her dealings with feminist and Christian leaders, to the three daughters she placed for adoption. An epic work spanning fifty years of American history, The Family Roe is a masterpiece of reporting on the Supreme Court's most divisive case: Roe v Wade." (Adapted from Catalogue)
The science of murder : the forensics of Agatha Christie / Valentine, Carla
"A mortician and forensic expert explores the real-life cases that inspired Agatha Christie, showing how the great mystery writer might have kept current with the latest advancements in forensic science." (Catalogue)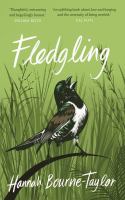 Fledgling / Bourne-Taylor, Hannah
"When lifelong bird-lover Hannah Bourne-Taylor moved with her husband to Ghana seven years ago she couldn't have anticipated how her life would be forever changed. Fledgling is a portrayal of adaptability, resilience and self-discovery in the face of isolation and change, fuelled by the quiet power of nature and the unexpected bonds with animals she encounters. Bourne-Taylor encourages us to reconsider the conventional relationships people have with animals through her inspiring glimpse of what is possible when we allow ourselves to connect to the natural world. She shows that even the tiniest of birds can teach us what is important in life and how to embrace every day." (Adapted from Catalogue)