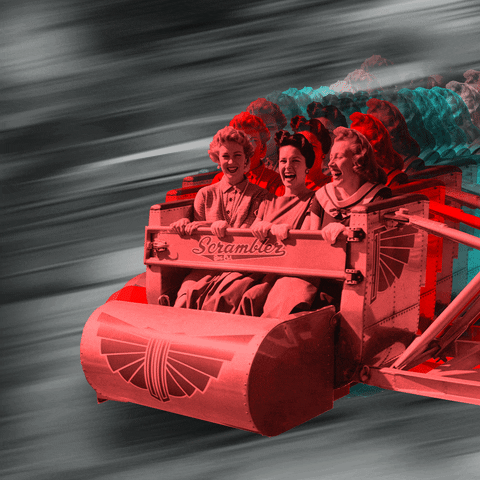 Life isn't a loan; it is a payment fraud. – Antti Tuomainen, The Rabbit Factor
A magician who also doubles as a  detective, two mysteries that involve libraries and a different take on the world of Sherlock Holmes — you can find all of these in this month's selection of recently acquired crime and mystery titles.
Included in our selection this month as well, is Antti Tuomainen's The rabbit factor — a quirky, witty, and darkly humorous Scandi Noir outing that revolves around an insurance mathematician who inherits an adventure park, and features (at various points) both a giant mechanical rabbit and a lot of debt to loan sharks.
Amusement and adventure parks are of course popular around the world, and intriguing settings in their own right. They evolved from Medieval European fairs and pleasure gardens, but probably gained the form we are more familiar with in the 18th and 19th centuries, when mechanical rides, such as the steam-powered carousel, came into play. Disneyland, one of the most famous amusement parks in the world, opened in 1955 and expanded the popular imagination even further.
Helsinki, where Antti Tuomainen was born, boasts its very own amusement park called Linnanmäki. Linnanmäki opened in 1950 and is run as a non-profit organisation, with all monies collected being passed on to children's charities. Some of the attractions it boasts include: a wooden roller coaster, a carousel built in 1896, a river rapids ride,  a Ferris wheel  and various spinning rides. In total Linnanmäki has 43 rides and is visited by over one million visitors annually. So far it has contributed over 120 million euros to the charities it supports.
So — some interesting background to one of our titles this month. And here they all are: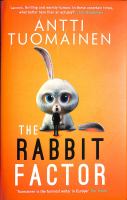 The rabbit factor / Tuomainen, Antti
"What makes life perfect? Insurance mathematician Henri Koskinen knows the answer because he calculates everything down to the very last decimal. And then, for the first time, Henri is faced with the incalculable. After suddenly losing his job, Henri inherits an adventure park from his brother – its peculiar employees and troubling financial problems included. The worst of the financial issues appear to originate from big loans taken from criminal quarters … and some dangerous men are very keen to get their money back. But what Henri really can't compute is love. In the adventure park, Henri crosses paths with Laura, an artist with a chequered past, and a joie de vivre and erratic lifestyle that bewilders him. " (Adapted from Catalogue)
Death and the conjuror / Mead, Tom
"In 1930s London, celebrity psychiatrist Anselm Rees is discovered dead in his locked study, and there seems to be no way that a killer could have escaped unseen. There are no clues, no witnesses, and no evidence of the murder weapon. Stumped by the confounding scene, the Scotland Yard detective on the case calls on retired stage magician-turned-part-time sleuth Joseph Spector. For who better to make sense of the impossible than one who traffics in illusions? Spector has a knack for explaining the inexplicable, but even he finds that there is more to this mystery than meets the eye. " (Adapted from Catalogue)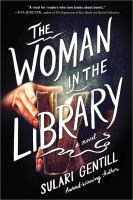 The woman in the library : a novel / Gentill, Sulari
"The beautifully ornate reading room at the Boston Public Library is completely silent one weekday morning, until a woman's terrified scream echoes through the room. Security guards immediately appear and instruct everyone inside to stay put until they determine there is no threat. While they wait for the all-clear, four strangers who had been sitting in the reading room get to chatting and quickly become friendly. Harriet, Marigold, Whit, and Caine each have their own reasons for being in the reading room that morning–and it just happens that one of them may turn out to be a murderer. " (Adapted from Catalogue) Also available as an eBook.
Silence in the library / Schellman, Katharine
"London, 1815. Lily Adler is settling into her new London life when her semi-estranged father arrives unexpectedly, intending to stay with her while he recovers from an illness. Lily is drawn into spending time with Lady Wyatt, the new wife of an old family friend. One morning Lily arrives to find Lady Wyatt's husband, Sir Charles, has died. All signs indicate that he tripped and struck his head late at night, but Bow Street constable Simon Page suspects foul play. With the help of Captain Jack Hartley, Lily and Simon learn anyone who might have profited from the old man's death seems to have an alibi … until Lily receives a mysterious summons to speak with one of the Wyatts' maids, only to find the young woman dead when she arrives." (Adapted from Catalogue)
The return of Faraz Ali / Ahmad, Aamina
"Not since childhood has Faraz returned to the Mohalla, Lahore's infamous walled inner city, where women still pass down the profession of courtesan to their daughters. But he still remembers the day he was abducted from the home he shared with his mother and sister there, at the direction of his powerful father, who wanted to give him a chance at a respectable life. Now Wajid, once more dictating his fate from afar, has sent Faraz back to Lahore, installing him as head of the Mohalla police station and charging him with a mission: to cover up the violent death of a young kanjari. It should be a simple assignment to carry out in a marginalized community, but for the first time in his career, Faraz finds himself unable to follow orders. " (Adapted from Catalogue)
Observations by gaslight : stories from the world of Sherlock Holmes / Faye, Lyndsay
"A new collection of Sherlockian tales that shows the Great Detective and his partner, Watson, as their acquaintances saw them. How well did those who worked with Sherlock Holmes know him? The peripheral characters — Irene Adler, Geoffrey Lestrade; witnesses to the cases; even his cook and housekeeper, Martha Hudson — what did they think of the man and his methods? Discover aspects of Holmes and Watson that you have never seen before." (Adapted from Catalogue)
Kalmann / Schmidt, Joachim B.
"Kalmann Odinsson is the self-appointed Sheriff of his town. Day by day, he treks the wide plains which surround the almost deserted village, hunts Arctic foxes and lays bait in the sea — to catch the gigantic Greenland sharks he turns into the Icelandic fermented delicacy, hákarl. There is nothing anyone needs to worry about. Kalmann has everything under control. Inside his head, however, the wheels sometimes spin backwards. One winter, after he discovers a pool of blood in the snow, the swiftly unfolding events threaten to overwhelm him. But he knows that his native wisdom and pure-hearted courage will see him through. There really is no need to worry. How can anything go wrong with Kalmann in charge? He knows everything a man needs to know about life – well, almost." (Adapted from Catalogue)
Rock of ages : a Junior Bender mystery / Hallinan, Timothy
"Four of Dressler's old gangster colleagues have put together a national tour of once-popular rock bands they own a piece of: three nights of concerts by guys (and a few gals) who were big shots back in the 1960s and 1970s, and who are now hoping for one more gasp of glory with this nostalgia exhibition. The Rock of Ages tour has proved itself to be anything but a love fest: plenty of the bandmates have been feuding for forty years, and-perhaps unsurprisingly-drugs and bad behavior have created health, wellness, and legal problems for the musicians and managers. Can Junior recover Dressler's money, prevent a murder, talk his daughter out of pursuing a life of crime, and somehow survive all that bad music?" (Adapted from Catalogue)