Here is Part 2 of our new Music Picks for August. You can catch up with Part 1 here. Do we actually know anything about new music? Or, are we just too old to understand what most of this is banging on about? Read on to find out…
Songbird : a solo collection / McVie, Christine
Mark: Christine McVie's solo career outside of Fleetwood Mac always gained less attention than that of fellow bandmates Stevie Nicks & Lindsey Buckingham. The 10 songs in this collection (5 from "In the Meantime" (2004), 2 from "Christine McVie" (1984), 2 unreleased songs, and "Songbird" – which uses the vocals from Fleetwood Mac's Rumours (1977) with a new orchestral arrangement) may not have the immediate pop impact of tracks like 'Stop draggin' my heart around' or 'Countdown', but they showcase the classicist songcraft that underpinned her tenure with Fleetwood Mac. Her soothing voice floats over a seemingly effortless display of warm, glossy, melodies, making you wish she had devoted more time to her solo career instead of her band.
Neil: Christine McVie is, of course, best known for her work with Fleetwood Mac, and though there are connections to this body of work this compilation mainly focuses its attention on her two solo albums the 1984 self-titled 'Christine McVie' and her 2004 album 'In the Meantime'. The songs featured are largely remixes from these sources and, as you would expect, are gorgeous, warm, and full of optimism in a very Christine McVie fashion. The album might have been even richer though if the compilers had spread their net further, and selected solo outings from a wider pallet of recordings.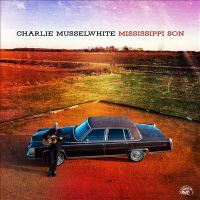 Mississippi son / Musselwhite, Charlie
Mark: The Grammy award-winning blues icon returns to his roots for his first new solo studio release in seven years, featuring six covers and eight new originals. Mississippi born, his connection with the form is real. Now an elder statesman, he was part of the original 60s Blues revival in Chicago befriending John Lee Hooker and others, and on this half acoustic guitar and half electric with band, Musselwhite serves up a dish of swampy back porch delta blues. As he says in one of these tracks 'The Blues tells the Truth…' and these tunes are authentic and un-romanticised digs into real life, leavened by his honest & soulful voice.
Neil: A shuffling Mississippi blues album from the Grammy award winning Charlie Musselwhite. Charlie Musselwhite rose to fame during the second wave of Blues in the 60's and 70's, a legendary Bluesman with fifty years' experience and over 40 albums to his name, not to mention a plethora of awards. This release is a joyous straight down the line raw country-blues album, that heavily features his golden baritone voice. You can tell he is enjoying himself on this release, and is just letting it rip.
If you will / Purim, Flora
Mark: 'If You Will' is the first studio release in 15 years by Brazilian Jazz icon Flora Purim, who turned 80 this year. The album mixes reworkings of classic material from her back catalogue with new material, helped out by both her daughter on vocals & her husband on percussion, along with her son-in-law, and other longtime collaborators. The comfortable musical surrounding they create lets her deliver a masterclass in Bossa-Jazz, full of Fusion & prog rock touches, looping rhythms, melodic songs, tasteful solos & crisp clean production. This musical journey through her career shows that, while steeped in a certain time, there is a joyful timelessness to this music.
Neil: One of the most celebrated voices in Brazilian music celebrates her 80th birthday in style, with her first album in 15 years, inviting musical friends and family to the celebration. If you are unfamiliar with her work, it could be loosely summarised as catchy and infectious Brazilian Jazz, Funk, with cool Latin American rhythms underpinning the tracks.
Big time / Olsen, Angel
Mark: Seventh album from the indie singer-songwriter who has elevated lo-fi garage & vintage Country to echoey chamber-rock heights. If you're unfamiliar with her work, she sounds somewhat like an amalgam of Mazzy Star, country torch ballads, Lynch-Badalamenti/Julee Cruise, and the reverby retro-stylings of Chris Isaak. The instrumentation is dialed down from the 14-piece orchestra of 2019's All Mirrors, yet she still manages to create an intimate and lushly baroque sound. Steel guitars, strings and her otherworldly voice tackle the aftermath of grief, self discovery, new love, and heartbreak.
Neil: 'Big Time' is an album that ebbs and flows, with sections of fluid laid back country influenced music, that rises on occasion to Nashville inspired crescendos that fall back again into that more mellow vibe. It's a personal album, especially with regards to the vocal delivery and lyrical construction. During its recording Olsen came out as queer and this informs many of the tracks, with songs about grief and love both in the past and the present. It is all delivered in her clear voice that carefully navigates the emotional content of each track.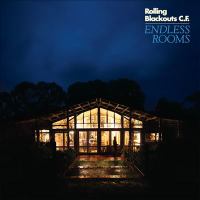 Endless rooms / Rolling Blackouts Coastal Fever
Mark: The third album from the Melbourne indie rockers, following 2020's Sideways to New Italy. If you haven't listened to them before, they mine a jangly indie 1980s college rock sound, early R.E.M meets the Go-Betweens, with some 90s slacker Pavement touches – with an Australian accent. They switch things around a bit this time, with some tracks a bit more dreamy, others a bit more dance-floor, and lyrics a bit more darker, referencing climate change and politics. There's nothing original about their music really, but they do what they do really well, which is deliver relaxed catchy tunes. Music to listen to while hanging out with friends.
Neil: : Jangly 80's college rock is obviously on Melbourne band Rolling Blackouts Coastal Fever's radar, though they do take that sound and make it very much their own. With three lead guitarists, and no dedicated lead vocalist, it is unsurprising that the guitars, their sound, and placement are very much to the fore – with the overall guitar sound being of that 80's underground, jittery wound-up, psychedelica. The shared vocals duties are strong, and while the music has an easy going post-punk feel the songwriting is nuanced, carefully crafted, and concerned with subjects such as environmental destruction in Australia.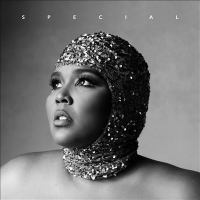 Special / Lizzo
Mark: Lizzo is back with hewr 4th album, the follow-up to her Grammy-winning major label debut Cuz I Love You. 'Special' is more of her patented swagger, as rap, pop & soul blend into a funky melange about body positivity and acceptance. Musically it plays things a bit safer than her breakout, with a focus on a nostalgic Disco-pop sound, and all the songs about parties seem a bit repetitive. However amongst the grooves there are some intimate and vulnerable moments that make you feel she is still fighting to overcome perceptions, but is full of hope & love and is aiming to be around for many years to come.
Neil: Lizzo is so much more than a musician-singer. She already has her own reality television show and has a rising career in film, not to mention three Grammys so far, and being known as the flutist credited by the Guardian as responsible for "the woodwind resistance". 'Special' is her fourth album, a shiny pop artifact that is worldwide one the highest charting albums of 2022. There are elements of rap, pop, hip hop, R&B and soul, however the predominant musical force here is euphoric disco, often with an 80's feel. Lizzo has been a victim of body shaming and trolling throughout her career and this album, is in one sense, a riposte to those people with its emphasis on body positivity and self-confidence.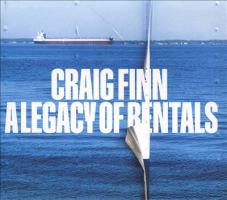 A legacy of rentals / Finn, Craig
Mark: Craig Finn is the frontman for The Hold Steady, and 'A legacy of rentals' is his 5th solo album outside of the group. Freed from the template of his band, his solo albums seem to exist to give more 'voice' to his story like songs, a series of sharply observed vignettes that wind through the weary lives and limited prospects his protagonists face at this point in American history. The music still occasionally has the larger sound of his band, incorporating a 14-piece string section and the odd sax solo on some tracks. Most, though, are framed around the steady drum machine patterns that form the body of these downbeat sketches, as the characters in the songs remember people who are no longer around, and try to find some peace in the memories. Cassandra Jenkins' harmony vocals dovetail perfectly on a few tracks, adding to the spiraling intensity of the narratives.
Neil: There are lots of big emotions on Craig Finn's latest solo outing, and a deep emotional honesty in this work that he doesn't hide or flinch from, confronting some depressing situations or visiting sad places. However, in these melancholic locations he finds a unique sort of beauty and emotional grandeur. His songwriting and storytelling also has a tenderness, and the 14-piece orchestra present on the album is carefully and sparsely used to great effect.
Kingmaker / Neilson, Tami
Mark: The fifth album for the Canadian-born NZ-based country queen. Since moving here in 2007 she has won numerous NZ awards and is one of a handful of NZ artists, like Nadia Reid or Aldus Harding, whose success has gone global. Latest album 'Kingmaker' has an overarching theme of challenges patriarchal structures, both within the music industry, as well as relationships, running through the tracks. It's full of a widescreen cinematic energy, feeling at times like the soundtrack to female fronted Western where the protagonist runs circles around all the men. Everything stands out equally, from her big voice, to the consummate, empowering songwriting & top-notch arrangements. Country legend Willie Nelson duets on 'Beyond the Stars', which will surely be looked back on as a defining fork, as her musical journey continues upwards.
Neil: If you follow music in Aotearoa, it is highly likely you will have come across the phenomenon/force of nature that is Tami Neilson. Her unique brand of country, roots and blues music has been wowing audiences for years. 'Kingmaker' sticks to those musical roots, and is another fabulous, strong, and powerful work. It hasn't got a weak song in the whole album, though her duet with Willie Nelson is unsurprisingly the track that attracts all the attention. We already knew she was a superstar, and if Covid hadn't come along the rest of the world would know it too. This knockout album will surely change this, and deliver the international recognition she so richly deserves.