From yoga to menopause, stress reduction to parenting healthy kids, we have a whole host of new books to help you and your whānau live healthier lives.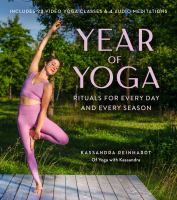 Year of Yoga : rituals for every day and every season / Reinhardt, Kassandra
"Align your yoga practice to the natural world with a holistic approach to movement, breath, and meditation for winter, spring, summer, and fall. Incorporate the mindful practice of yoga into your daily life with ten-minute morning sequences, affirmations, and evening meditations. Learn how to awaken your body and how to give it the rest it needs with yoga sequences, meditations, and breathing exercises designed specifically for the different cadences of the year. " (Adapted from Catalogue)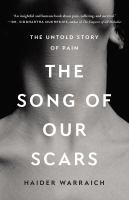 The song of our scars : the untold story of pain / Warraich, Haider
"In The Song of Our Scars, Haider Warraich offers a history of pain, both as a personal experience and as a medical ailment. We have only recently begun to treat pain as a purely physical sensation, and while the goal was to be able to offer safer, more reliable treatments, Warraich finds that it has actually had the opposite effect." (Adapted from Catalogue)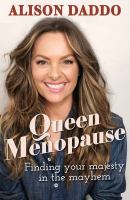 Queen menopause : finding your majesty in the mayhem / Daddo, Alison
"After going through her own 'change', Ali Daddo wanted to explore all the feelings around menopause and especially the post-menopausal years that so many women talk about as being 'the best years of their life'. Through sharing her own experience in a very real way, Ali hopes that women won't feel so alone in what can be a very lonely time. Alongside stories from some very well known Australian women, including Georgie Parker, Anita Heiss and Rhonda Burchmore, Queen Menopause is the book Ali wishes she'd had when she was approaching menopause – so she could have been better prepared for what was coming, embraced the process and felt supported. This is for all women." (Adapted from Catalogue)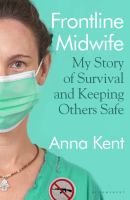 Frontline midwife : my story of survival and keeping others safe / Kent, Anna
"Anna Kent has delivered babies in war zones, caring for the most vulnerable women in the most vulnerable places in the world. At twenty-six years old, not yet a fully-trained midwife, she delivered a baby in a tropical storm by the light of a headtorch; the following year, she would be responsible for the female health of 30,000 Rohingya refugees in Bangladesh. But returning to the UK to work for the NHS, she soon learned that even at home the right to a safe birth was impossible to take for granted. In Frontline Midwife, Kent shares her extraordinary experiences as a nurse, midwife and mother, illuminating the lives of women that are irreparably affected by compromised access to healthcare." (Adapted from Catalogue)
Stress-free productivity : a personalized toolkit to become your most efficient and creative self / Boyes, Alice
"From the author of The Anxiety Toolkit. There is no such thing as a one-size-fits-all productivity plan. The tricks that work for your colleague may not work as well for you. Or perhaps they don't work at all. The fact is that everyone has their own productivity quirks to make them work efficiently and effectively. They just don't know how to crack them. Enter former clinical psychologist Alice Boyes. In this innovative guide, she will help you diagnose your unique productivity profile and give you the framework to formulate a powerhouse personalized system." (Adapted from Catalogue)
The gluten-free cookbook / Broglia, Cristian
"The most comprehensive guide ever published on preparing, eating, and enjoying gluten-free recipes from around the world. With 350 naturally gluten-free recipes drawing from food cultures around the globe, The Gluten-Free Cookbook brings home healthy cooking to a global audience that is growing exponentially every day. This gorgeous book spotlights everyday dishes from more than 80 countries – showcasing the diversity of recipes that are deliciously gluten-free by design, rather than being reliant on ingredient substitutions. From breakfast to dinner and dessert (and everything in between), these are easy-to-use recipes for any time of day." (Catalogue)
Screen-free family activities : things to do together at home, around town, and in nature / Navarro, Zazu
"Children spend a lot of time with their screens, and while it's true that there are many alternatives to screen-time, many modern parents don't know where to look for these opportunities. In the absence of inspiration, this book proposes 365 activities to play without screens for the whole family. Activities are designed to be enjoyed in different spaces such as at home, in the city or town, and in nature. Completing them as a family will create positive emotional bonds, reduce stress, and teach children empathy, love, and respect." (Catalogue)
To find more new items in our collection, go to our What's New & Popular page.