The 2022 Booker longlist has been announced, with thirteen books selected from 169 submissions. It is an incredibly varied and diverse selection of works featuring the youngest ever nominee Leila Mottley for her novel Nightcrawling, as well the oldest Alan Garner (87) for his novel Treacle Walker. We also have the shortest ever nominated book, Claire Keegan's Small things like these (128 pages).
The range, depth and diversity of titles shows how healthy the worldwide literary fiction scene is.  Selected novels range in genre from mystery, thriller and fable tales, with writers coming from very different social, cultural, and ethnic backgrounds whose works engage in very different ways with our preoccupations as a global community.
The whole list is fabulous, but we were especially excited to see the remarkable Alan Garner on the list for the first time. Alan Garner first entered the book world as a children's writer in 1960 with his novel, The Weirdstone of Brisingamen. During the 1960's, he went on to write a series of  ever more complex and sophisticated books that loosely fit into the children's fiction genre such as such as The Moon of Gomrath (1963), Elidor (1965), and The Owl Service (1967) which have all now attained the reputation as children's classics. It should be noted, however, that he strongly refutes being labelled as a children's writer, seeing no distinction between adult and children's writing .
Right from the start, his writings strongly featured his lifelong interest in folklore. He's been especially interested in those associated with Alderley Edge, where he grew up and has lived most of his life. Since 1957 he has lived in a Early Modern Period (circa 1590) building known as Toad Hall located in this area. In later books his interest in folklore expanded to include folklore from many other cultures, such as aboriginal culture in his 1996 novel Strandloper which explores and interweaves folkloric threads from various places.
Treacle Walker, his Booker nominated novel, again explores folklore, myth and the fluidity of time. In its subject matter and writing structure it often feels like you are reading a dreamlike landscape. With respect to its exploration of time, the book refers to the theoretical physicist Carlo Rovelli who wrote The Order of Time. A small novel that in one sense encapsulates a lifetimes work.
The full Booker 2022 longlist is available to borrow or reserve from the library and is listed below.
Glory / Bulawayo, NoViolet
"A bold, vivid chorus of animal voices calls out the dangerous absurdity of contemporary global politics, and helps us see our human world more clearly. A long time ago, in a bountiful land not so far away, the animal denizens lived quite happily. Then the colonisers arrived. After nearly a hundred years, a bloody War of Liberation brought new hope for the animals – along with a new leader. A charismatic horse who commanded the sun and ruled and ruled and kept on ruling. For forty years he ruled, with the help of his elite band of Chosen Ones, a scandalously violent pack of Defenders and, as he aged, his beloved and ambitious young donkey wife, Marvellous." (Adapted from Catalogue)
Booth : a novel / Fowler, Karen Joy
"In 1822, a secret family moves into a secret cabin some thirty miles northeast of Baltimore, to farm, to hide, and to bear ten children over the course of the next sixteen years. Junius Booth–breadwinner, celebrated Shakespearean actor, and master of the house in more ways than one–is at once a mesmerizing talent and a man of terrifying instability. One by one the children arrive, as year by year, the country draws frighteningly closer to the boiling point of secession and civil war ." (Adapted from Catalogue) Also available as an eBook.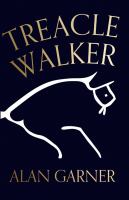 Treacle Walker / Garner, Alan
"Joe looked up from his comic and lifted his eye patch. There was a white pony in the yard. It was harnessed to a cart, a flat cart, with a wooden chest on it. A man was sitting at a front corner of the cart, holding the reins. He wore a long coat and a floppy high-crowned hat, and a leather bag was slung from his shoulder across his hip." (Adapted from Catalogue) Also Available as an eBook.
Small things like these / Keegan, Claire
"It is 1985 in a small Irish town. During the weeks leading up to Christmas, Bill Furlong, a coal merchant and family man faces into his busiest season. Early one morning, while delivering an order to the local convent, Bill makes a discovery which forces him to confront both his past and the complicit silences of a town controlled by the church." (Adapted from Catalogue) Also available as an eBook.
Case study / Burnet, Graeme Macrae
"When a young woman becomes convinced that her sister's therapist was responsible for her suicide, she assumes an alter ego and presents herself as a client at his clinic, determined to get to the bottom of the charismatic therapist's relationship with her sister. But just who is she convincing with her performance of the deeply troubled Rebecca? Case Study is a game of cat-and-mouse between therapist and patient, between truth and deception, and between author and reader.." (Adapted from Catalogue) Also available as an eBook.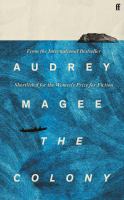 The colony / Magee, Audrey
"He handed the easel to the boatman, reaching down the pier wall towards the sea. Mr Lloyd has decided to travel to the island by boat without engine – the authentic experience. Unbeknownst to him, Mr Masson will also soon be arriving for the summer. Both will strive to encapsulate the truth of this place – one in his paintings, the other with his faithful rendition of its speech, the language he hopes to preserve. But the people who live here on this rock – three miles wide and half-a-mile long – have their own views on what is being recorded, what is being taken and what is given in return. " (Adapted from Catalogue) Also available as an eBook.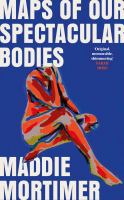 Maps of Our Spectacular Bodies / Mortimer, Maddie
"Maps of Our Spectacular Bodies is about a family coming to terms with the unthinkable: the death of a mother. Playful and funny, profound and heart-breaking, this is a daring debut about motherhood, anatomy, language and the darkness within us all." (Adapted from Catalogue)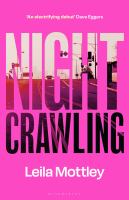 Nightcrawling / Mottley, Leila
"When there is no choice, all you have left to do is walk. Kiara Johnson does not know what it is to live as a normal seventeen-year-old. With her mother in a rehab facility and an older brother who devotes his time and money to a recording studio, she fends for herself – and for nine-year-old Trevor, whose own mother is prone to disappearing for days at a time. As the landlord of their apartment block threatens to raise their rent, Kiara finds herself walking the streets after dark, determined to survive in a world that refuses to protect her. Then one night Kiara is picked up by Officers 601 and 190, and the gruesome deal she is offered in exchange for her freedom lands her at the centre of a media storm. " (Adapted from Catalogue) Also available as an eBook.
Oh William! : a novel / Strout, Elizabeth
"Lucy Barton is a writer, but her ex-husband, William, remains a hard man to read. William, she confesses, has always been a mystery to me. Another mystery is why the two have remained connected after all these years. They just are. So Lucy is both surprised and not surprised when William asks her to join him on a trip to investigate a recently uncovered family secret – one of those secrets that rearrange everything we think we know about the people closest to us." (Adapted from Catalogue) Also available as an eBook.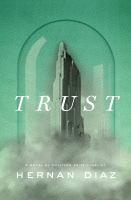 Trust / Daiaz, Hernaan
"From Hernan Diaz, Pulitzer finalist and author of In the Distance, Trust is a novel of extraordinary ambition and scope, told in four parts that slowly reveal the real woman behind the stories written about her by others. For fans of Kate Atkinson, and Donna Tartt, Trust is an American classic in the making." (Adapted from Catalogue)
The trees : a novel / Everett, Percival
" When a pair of detectives from the Mississippi Bureau of Investigation arrive, they meet expected resistance from the local sheriff, his deputy, the coroner, and a string of racist White townsfolk. The murders present a puzzle, for at each crime scene there is a second dead body: that of a man who resembles Emmett Till. The detectives suspect that these are killings of retribution, but soon discover that eerily similar murders are taking place all over the country. Something truly strange is afoot. As the bodies pile up, the MBI detectives seek answers from a local root doctor who has been documenting every lynching in the country for years, uncovering a history that refuses to be buried. " (Adapted from Catalogue)
The Seven Moons of Maali Almeida / Karunatilaka, Shehan
"An epic, searing satire by Sri Lanka's coolest author." (Adapted from Catalogue)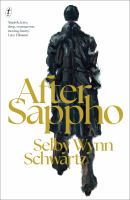 After Sappho / Schwartz, Selby Wynn
"A literary reimagining of some of history's greatest queer women. It's 1895. Amid laundry and bruises, Rina Pierangeli Faccio gives birth to the child of the man who raped her-the man she has been forced to marry. Unbroken, she determines to change her name and, alongside it, her life. 1902. Romaine Brooks sails for Capri." (Adapted from Catalogue)