Here is Part 2 of our new Music Picks for July. You can catch up with Part 1 here. Do we actually know anything about new music? Or, are we just too old to understand what most of this is banging on about? Read on to find out…
How to let go. / Sigrid
Mark: Sigrid is a Norwegian pop singer. After her debut EP in 2017 she won the BBC Music Sound of 2018, and her 2019 debut Sucker Punch was a smash hit globally. 'How to Let Go' follows on from her debut with more propulsive pop, with a more assured and personal maturation. Clubby bangers sit next to piano based introspection, all of which focuses on themes of positive messaging to young women, taking charge of your life, and leaving behind people and feelings that hold you back. It's easy to see fellow Scandinavian artists like Lykke Li, and early Robyn as influences, but she follows her own path. Modern pop at its best.
Neil: Sigrid's 'How to let go' is a cathartic, euphoric, uplifting, hugely optimistic, and full of rose-tinted joy release. An easy-to-listen-to sugar rush of a feel-good pop album, that deliberately aims for fun and straight-down-the-line pop, with anthemic lyrics, and feel-good positive vibes that prevail above all else.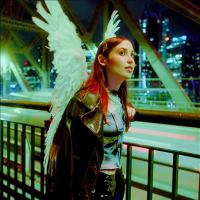 Giving the world away. / Hatchie
Mark: The second full-length album from Brisbane's Harriette Pilbeam, who records under the moniker Hatchie, breaks away from the simplicity of her previous work. The Covid lockdown spurred her to look inward and focus on making music with a deeper lyrical bent. Jorge Elbrecht (Sky Ferreira, Japanese Breakfast) produces and Olivia Rodrigo has a writing collaboration on Quicksand, which is indicative of the new level she has reached. A showcase of super catchy dream-pop & hooky shoegaze, that melds the Cocteau Twins (Robin Guthrie remixed an early single) with Natalie Imbruglia.
Neil: 'Giving the world away' by Hatchie is an Australian dream pop outing replete with fuzzy reverbed guitars and sweet ghost vibe vocals. It's a sparking, glittering effort with indie sensibilities, and with sonic nods to the likes of Robin Guthrie of the Cocteau Twins especially with regards to those guitar sounds. This, her second release, sounds more mature, expansive, and rounded, with lyrics that largely focus on dreamy pandemic introspection.
Radiate like this. / Warpaint
Mark: The female LA indie rockers return after a 6 year break. 2016's Heads Up seems a long time ago in the scheme of things, and the bands new music was directly affected by the last few years. With parts recorded separately, the album feels more layered and introspective, less arty rock and more warmer synths. The dreamy vocals curl around the songs, creating a smoky late night vibe. A moody album that seems full of slow gossamer production that drifts over you, but reveals more with each listen.
Neil: It has been six years since Warpaints last release, but you would never suspect it from listening to their new release: a confident spacy intricate dream-pop work, with a sense of itself and displaying no sense of trepidation. 'Radiate like this' solidifies their unique lyrical approach, which is displayed to great effect in the studied ambiguity behind much of their lyrical content. A sophisticated indie-pop release with shoegaze inflections, the album displays a languid beauty, and is another release that repays repeated listens.
KiCk i. / Arca
Mark: The 2020 fourth album from Venezuelan boundary pushing electronic singer-composer-producer Alejandra Ghersi, AKA Arca, and the first album as an openly non-binary artist, after 2017's Arca. The 'KiCk' project includes another 4 albums that were all released in late 2021. Collaborators on this installment include Bjork, Shygirl, Rosalia & Sophie. It's almost impossible to encapsulate the music happening here: rattling shifts between hip-hop, reggaeton, glitchy noise, IDM, hyper-pop, Venezuelan party music, soaring vocal ballads, all create a kind of sensory overload. The stylistic clashes can come off as grating, but there is so much going on that each track takes you in a new direction. There's much to appreciate here if you commit to the album as whole and embrace her deconstructionist experimental style.
Neil: Hyperpop is perhaps the most uniquely 21st century of musical forms, its origins can be traced to around 2010, and the work of artists such as Sophie and A.G. Cook. 'Kick I' is very much a maximalist hyperpop album in that genres mould, and features a glittering array of guest artists such as Shygirl, Björk and Sophie (recorded before their tragic death). If you are unfamiliar with the genre, it's comprised of high energy, heavily layered, genre jumping, experimental sounds, mashed together into dancefloor tracks. Arca really embraces the joy in this and who they as a person. The album revels in the in-between spaces present in genres, languages, and genders, and is a bold experimental and radical dancefloor album that is genuinely exciting to listen to.
Ivory. / Apollo, Omar
Mark: The full length debut from this Indiana artist. Beginning as a teen making lo-fi bedroom pop, he scored some high profile single collaborations, but this debut has been a long time in gestation. Listening you can immediately tell why: every element has been carefully considered & constructed from the crisp production, the sweetly soulful double tracked falsetto vocals, the easy shift between bedroom pop, R&B, Hip-Hop, and acoustic guitar. So many albums shift genres, but few do it with a cohesiveness as this. His beguiling voice makes it all seem so natural.
Neil: Omar Apollo has shifted his musical focus in 'Ivory' his latest release, moving away from being a purely R&B artist, to becoming a more diverse and genre jumping musician – though R&B is still the core influence here. In working with a wider and much more expansive pallet, he gives himself so many more musical options to explore, with his trademark falsetto voice still very much to the fore. He manages to do this all without the tracks sounding forced or contrived and has created one of those albums in which the artist reimagines himself, and in doing so, re-calibrates his musical horizons.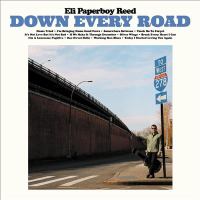 Down every road. / Reed, Eli "Paperboy"
Mark: Eli "Paperboy" Reed is best known as a retro-soul-blues revivalist, but his latest album takes a new direction, tackling the songs of Country legend Merle Haggard. A traditionalist, Reed imbues these tracks with plenty of Stax & Muscle Shoals styled southern soul elements. Woodwinds, two saxes, a trumpet and a trombone complement his own quartet without eclipsing the emotional centre of any the songs, and his rugged voice fits crisply into this short set of well arranged slow-burning tracks. Makes a valid case that the lines between Country and Soul were never as broad as they seemed. We also just purchased a Merle Haggard box set, so if you want to compare these versions to the originals check this out: Merle Haggard – Down every road : 1962-1994.
Neil: This raw and inspired country, soul album features twelve songs from Merle Haggard, and unusually passes on the usual country approach to Haggard's songs, opting instead for a more soul vibe reminiscent of the Stax records studio inhouse sound. It works well, as the soul belter approach to the material fits the selected material perfectly, and it all sounds like an album that could have easily been released in the late 60's or early 70's – which is obviously the intention.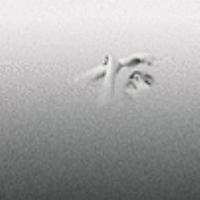 Chelsea Jade's soft spot. / Chelsea Jade
Mark: Sophomore album from the underrated NZ singer. Arguably as good as Lorde or Benee she has yet to achieve the success of those artists. Synthy airy electro-pop, sinuous dreamy vocals and sensual lyrics. Only 9 tracks but it feels like a full album of ideas & moods.
Neil: New Zealander Chelsea Jade releases her second album. Now resident in L.A. the move has widened her musical vocabulary Soft spot is replete with relatable and accessible pop songs that reveal a deeper edge than most in the genre. They show a surprisingly mellow, vulnerable, seductive, and beautiful side to her work. It was her friend Lorde who persuaded her to release her first album and perhaps this is the one that will finally push her into the limelight of stardom.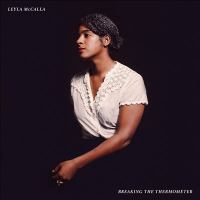 Breaking the thermometer. / McCalla, Leyla
Mark: The 4th album from this Haitian-American singer, songwriter, arranger, cellist, and multi-instrumentalist, who is also a member of folk-roots supergroup Our Native Daughters along with Rhiannon Giddens, Allison Russell, and Amythyst Kiah. This project was commissioned by Duke University in North Carolina, and digs into the Haitian past of of racial, social, and political unrest & the role of Radio Haiti during the oppressive regimes of the republic. If this all sounds very academic the music is anything but. Jazz tinged vocals, songs in English & French, spoken word passages from people detailing their experiences, form a melancholy yet ultimately hopeful ode to her ancestry & history. A truly unique listen.
Neil: Sung mostly in Creole Leyla McCalla explores her ancestral roots in Haiti, after being asked to interact with the Radio Haiti archive. The resulting album has a multimedia feel to it, with archival audio clips from the station interspersed with songs about the station, and the wider political and social situation it frequently reported on. Radio Haiti the station confronted, often at great personal risk, the brutality and corruption of successive regimes in Haiti. It is a potent work that showcases Leyla's unique and distinctive voice, evident both in her singing and her musical arrangements. There are sophisticated passages of afro-Caribbean rhythms, as well as Latin-American influenced Cello's, guitars, and banjos amongst other instruments. It is superbly executed and well worth the listeners attention.