Statler: Well, it was good.
Waldorf: Ah, it was very bad.
Statler: Well, it was average.
Waldorf: Ah, it was in the middle there.
Statler: Ah, it wasn't that great.
Waldorf: I kind of liked it."
-'The Muppet Show'.
I'm Mark, the Music & Film Specialist at Wellington City Libraries (I also run the Libraries' Wellington Music Facebook page). Every month my colleague Neil and I cast our eye over the new material we have been buying for the Music collection at our CBD Te Awe library. We pick out some interesting titles across a range of music genres, and try to limit our reviews to a few lines only. Can we encapsulate an entire album in just a couple of lines? [Ed. This is probably unlikely at this point]. Do we actually know anything about new music? Or, are we just too old to understand what most of this is banging on about? Read on to find out…
Timbuktu. / Sangaré, Oumou
Mark: The Malian star's 8th album focuses on social critiques & the turmoils of her home, blending the traditional, sinuous, Malian Blues sound, with western rock & folk influences more organically than her previous album. The music, as ever, revolves around her powerful voice that celebrates Mali – while also standing up for women's rights and the downtrodden and marginalised. Female choruses soar over a wall of sound of traditional African instrumentation, creating a relentlessly hypnotic grove to carry her messages of hope and solidarity.
Neil: The ninth album from the Malian superstar regarded as musical royalty both at home and abroad. Oumou Sangaré recorded the album during lockdown in her new home in Baltimore, a more personal outing than previous works. Tender and intimate and more subtle in approach, though it still delivers its political statements throughout. Known for combining hard hitting political messages, often about women's low standing in society, with infectious upbeat music, the music here is meticulously constructed from numerous West African folk- fingerpicking treated guitar styles, as well as kamele ngoni and Koras.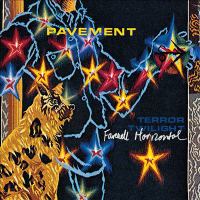 Terror twilight : farewell horizontal. / Pavement
Mark: The iconic indie band's somewhat-maligned final album gets the long awaited deluxe treatment that the rest of the albums have received. Helmed by Radiohead producer Nigel Godrich (the altered tracklist of Disc 1 represents his original album sequence) the tighter production and focus on Stephen Malkmus' songs gives it the feel of a solo album more than a collaborative band effort. The depth of bonus material is less than previous deluxe releases, mostly consisting of Malkmus' demos, B-sides and some alternate takes. However it serves to showcase some of the underlying tensions with the band, as they struggle to get to grips with Malkmus' more complex writing, and his evolving musical aesthetic. A fine reconsideration of this outlier in their creative catalogue.
Neil: Pavement were one of the most influential indie rock bands ever. 'Terror twilight' was their last album, and this is the definitive release, with outtakes and demos included. The album was recorded as the band were being pulled apart from the inside, with various members wanting totally different things from the recordings and being in the band, and the recording process itself became an expensive stop start process in several recording studios. And you can hear all that tension and unease in the finished pieces. Some are wildly experimental, whilst others are clearly aiming at a more " mainstream indie" sound. That said, in many people's opinion it contains some of Pavement's best and most original work and is definitely a fabulous insight into an obviously fraught creative process. A truly enigmatic work from the band that might have been the 'American Radiohead' if things had played out differently.
We've been going about this all wrong. / Van Etten, Sharon
Mark: The 6th album from Van Etten moves further away from her acoustic/Americana sound into soaring synths and beats. The gossamer vocals are melded to an epic production, that seems big on even the acoustic tracks. Her writing deals with the detritus of failed relationships and emotional upheaval and this album, written over the Covid period, uses that skill to drill down into the specifics of our collective uncertainties during this time: raising children in isolation, keeping love & life together, moving forward, letting optimism override sadness. The sweeping grandeur reminded me of Mercury Rev at points.
Neil: : Like many of us Sharon Van Etten struggled throughout the pandemic and, like many artists, she used her art to explore and express her emotions and feelings in new music. The songs in 'We've been going about this all wrong', her sixth outing, are subsequently about the demon's that haunted her over that period, as well as reflections on and acceptance of past mistakes. The music is like a lot of her work: noirish indie pop with slight nods to the gothic genre.
This is a photograph. / Morby, Kevin
Mark: The seventh solo from American singer-songwriter Kevin Morby (formerly of psych/folk band Woods) was inspired in part by old family photographs he was going through after his father had a serious health scare. There's a Dylan-esque element to Morby's work, and this album has been acclaimed as perhaps the best expression yet of his musical vision. Recorded in Memphis the album absorbs that cities mix of grit & style, and these contemplative narratives of middle America are shot through with horns and strings. An album that's almost impossible to describe, with a grandiose, almost epic, vision to it. Its sprawling themes, and warm tales of family and memory, explore the lives of his parents, the end of childhood innocence, and the bittersweet complications and detours of lives well lived.
Neil: The seventh album from the Kansas city troubadour Kevin Morby is big. Big on sound and vision. An album that veers, as required and needed, from maximalist to minimalist American. It is a vast sprawling work dealing with the big stuff: love, life, family, and death. It is a highly nuanced piece, loud when required soft and quiet, when necessary, all aimed at serving the emotional content at any moment, and in the end a celebration of the richness of life.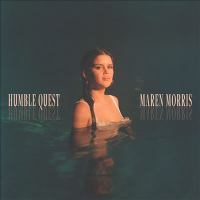 Humble quest. / Morris, Maren
Mark: Third major label album from this Texas country singer. Part of the wave of younger artists whose core is a traditional singer-songwriter style, but who reflect the digital age of musical fluidity that happily incorporates glossy pop, indie rock, adult AOR, & R&B into the mix. Thoughtful mature commentaries on love, life & family surrounded by Greg Kurstin's slick production. The pop quirky-ness of Jewel meets the slick country songwriting of early Taylor Swift.
Neil: Clear eyed country pop from Maren Morris the Nashville songstress, coloured by both her recent motherhood and grief from losing her creative foil and band-mate Michael Busbee. It is a short album, 37 mins long, but there is a cohesive clarity expressed in the deliberate simple beauty of many of the tracks.
Crooked tree / Tuttle, Molly
Mark: Tuttle's third full length album & debut on Nonesuch, shifts from her previous roots-pop sound to more traditional bluegrass, with plenty of violin, banjo & guitar picking. The lyrics focus on the heartland life and its people, millers, farmers and moonshiners, the land & the instilled values that are always with you wherever you are. If Maren Morris' album was about escaping small town life, this album is about leaning into its traditions and culture. Reminded me of Alison Krauss & Union Station in places. Dan Tyminski from that band actually guests on one track, as do Old Crow Medicine Show & Margo Price, so that should give you an idea of the sound.
Neil: Crooked Tree is an upbeat modern, and very stylish, take on traditional American bluegrass music, replete with duelling banjos picked by fingers at a blurred speed and country violins. The music is modern in approach, but has its roots strongly in the bluegrass genre. However, this modern approach is much more prominent in the lyrics: songs about modern America, growing grass, the gentrification of long-standing communities in cities, and especially strong women, are at its core.
Still life. / McHone, Carson
Mark: 3rd album from this Texas-born singer/songwriter moves away from her first recordings, which were apparently more straight ahead honky tonk barroom ballads. Stylistically this almost splits the difference with the previous two country-esque album reviewed above. Not traditional, but not slick country-pop also. This is more akin to the 90s singer-songwriter/Americana sound of Sheryl Crow, Gretchen Peters, Kim Richey, Gillian Welch and the like. An equal mix of outward roots-rock and inward introspection, that tackles the shifting emotions of relationships. A singer on the rise.
Neil: Whilst definitely fitting firmly into the Americana genre 'Still Life' deftly demonstrates what a broad church this genre can be. Carson introduces musical and lyrical experimentation in a complementary fashion to the core country sound. There's southern soul inflected tracks' a nod to R&B. as well as gnarly rock heavy guitars in places. Carson's vocal delivery has a gentle beauty to it. which is the icing on top of the cake.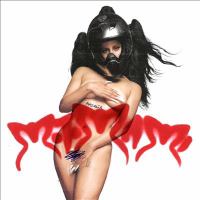 Motomami. / Rosalía
Mark: 3rd album from this Spanish superstar, following 2018's flamenco-pop smash El mal querer. A fascinating listen, that mixes traditional Latin styles with contemporary pop. Traditional ballads meet rap, bachata, reggaeton, electronica, trap and more, often in the same track. A perfect mix of musical experimentation that succeeds in merging the past and the present, with an originality and singular vision that reminded me of Robyn's self-titled breakthrough album.
Neil: 'Motomami' is the third album from the Spanish singer Rosalia. It is a musical self-portrait, a confessional work, which explores her feelings over the past three years. With sexuality, spirituality, heartbreak, and self-discovery all explored. The album is a genre bending collage of influences: experimental pop in the complex genre style of alternative Reggaeton – which evolved from hip hop, dancehall Caribbean and Latin American music, usually sung in Spanish in a rap singing cross-style. The resulting listen is an exhilarating roller coaster of sounds and tunes.