Statler: Well, it was good.
Waldorf: Ah, it was very bad.
Statler: Well, it was average.
Waldorf: Ah, it was in the middle there.
Statler: Ah, it wasn't that great.
Waldorf: I kind of liked it."
-'The Muppet Show'.
I'm Mark, the Music & Film Specialist at Wellington City Libraries (I also run the Libraries' Wellington Music Facebook page). Every month my colleague Neil and I cast our eye over the new material we have been buying for the Music collection at our CBD Te Awe library. We pick out some interesting titles across a range of music genres, and try to limit our reviews to a few lines only. Can we encapsulate an entire album in just a couple of lines? [Ed. This is probably unlikely at this point]. Do we actually know anything about new music? Or, are we just too old to understand what most of this is banging on about? Read on to find out…
The pavilion of dreams. / Budd, Harold
Mark: New CD addition of the second album from minimalist composer Harold Budd. Lovely, peaceful, tranquil musical twinklings. Easy to see why he is now hailed as one of the forerunners of the ambient movement. There is a yearning melancholy to these hushed, reverb-laden, synthesiser lines and choral like vocals, and you can perhaps infer an influence on Vangelis when he was scoring Blade Runner.
Neil: A very welcome release of this exquisite, beautiful, very relaxing album, that never falls into the many traps of new age music. It has complexity and depth, as well as sinuous melodic drift. In many circles Harold Budd is a legend, producing an outstanding body of solo work and collaborating with the likes of The Cocteau Twins, Brian Eno, and John Foxx. Brian Eno described him as "a great abstract painter trapped in the body of a musician". Which you can clearly hear why on this album.
Keep on with falling. / Boo Radleys
Mark: The Boo Radleys are a UK indie-pop band that mixed shoegaze, dream pop, & psychedelia who were big in the early 90s, but faded away towards the end of the decade with a couple of uninspiring releases. Deciding to reform in the 2020's without their chief songwriter, this is their first studio album since 1998, and is actually really good. Sunny feel-good pop, with soaring choruses and dreamy atmospherics. The strong vocal harmonies have a real Hollies/Teenage Fanclub feel. Classicist pop at its best.
Neil: This is the first Boo Radleys album in 24 years and the first without founding member and lead guitarist Martin Carr. The result is a bouncy , punchy Brit pop outing full of catch pop songs. The album is different from the ones that Carr was on, his influence on the band brought a more unusual and unique sonic pallet to the mix, in short, their own brand of psychedelic, creating an absence that some listeners may miss.
Wet Leg. / Wet Leg
Mark: Critics who liked Wet Leg's viral 2021 debut single Chaise Longue, with it's amusing spoken word non sequiturs, have been somewhat disappointed at the more conventional album that has followed; whereas those who found the single an over-hyped novelty, have found the album deeper and more varied. Essentially a duo of Isle of Wight, musicians Rhian Teasdale and Hester Chambers, they are certainly the most hyped band of the moment. Full of infectious melodies, their debut manages to balance the silliness of some of their songs, with others that capture the specific rolling anxieties of late 20s millennials. Biting lyrics rip through boring parties, relationships with ex-boyfriends, dating apps, and the malaise of being young women in a small town. Verdict: Lives up to the hype.
Neil: The indie rock duo's debut album has already attracted a lot of attention. The album itself has clever lyrics stuffed full of modern observational, tongue in cheek, cynicism and self-deprecation, all wrapped in infectiously catchy indie rock tunes. It is all very on point and comments in a very wry and funny way on what it is like to be a young woman in our current times. It is easy to see why they are one of the most talked about debut bands of 2022. Not bad for a band formed at the top of a Ferris wheel as a dare.
Recordings from the Åland Islands / Chiu, Jeremiah
Mark: A similar album to 'The pavilion of dreams' is this collaboration from LA based musicians Jeremiah Chiu (modular synths) and Marta Sofia (viola), which is music sampled from the natural environment of the Åland Islands, an archipelago in the Baltic Sea between Sweden & Finland. Piano, synths, and violas merge with field recordings to create a languid, textured, dreamscape. An atmospheric and soothing audio journey, that seems to be leading you deeper into nature's hidden realms, with the destination perhaps the perfect idyll, an pure isolated space completely untouched by man.
Neil: Another lovely album designed to soothe the soul. The tracks were all created in response to time spent on the Åland Islands, an archipelago in the Baltic Sea. The sounds ebb and flow, but beneath the sonic waves glittering under a tender sun there is a lot going on in these recordings. A work that transports the listener to an almost, too beautiful, golden paradise. Works well in conjunction with the Harold Budd album reviewed earlier.
On the grove. / Soul Revivers
Mark: When reggae producer and label boss David Hill acted as music consultant to Idris Elba's film adaptation of Victor Headley's book Yardie, he and fellow label head Nick Manasseh ended up recording a bunch of new music. This led them to assemble this album which features Jamaican legends alongside contemporary artists. Musicians spanning seven decades of Jamaican music combine to create a moody, evocative portrait of the deep musical links between London & Kingston. The combined experience of those involved lends a subtle flow to it all, with solid dub/jazz/soul grooves all the way. Laid back in the best possible way.
Neil: An album of new music that is firmly rooted in the rock steady sound of 1970's reggae music. The resultant album uses many of the musicians who were around at the time and helped define and create this genre. So, it is no surprise that the music and production are both spot on, evoking both the music of that time and the culture it was created in with ease, delivering a very laidback reggae/jazz-tinged listening experience
Forever on my mind. / House, Son
Mark: An album of lost recordings of this Blues legend, assembled and produced by Dan Auerbach. Rediscovered in the 60's, like a lot of the original Delta Bluesmen from the 1930s, these tracks come from a casual 1964 session performed before about 50 people at Wabash College, that was recorded by his manager. The bare bones music only enhances these spine tingling tales of loss & pathos. The crystal clear vocals and guitar make this perhaps one of the best sounding authentic blues albums ever released.
Neil: 'Forever on my mind' is an album of long-lost recordings from the legendary Delta Blues musician Son House. Listening to the album you can hear raw emotion seeping through every track, both in the Son's crystal clearly recorded classic blues vocals and his trademark bottleneck guitar playing, which shines throughout the release. These are not mere studio cast offs; instead what we get is a meticulously constructed and curated album from an artist at the height of his powers and on top form, in what was his second rediscovery period as a musician.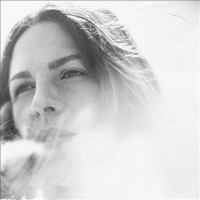 Emotional eternal. / Melody's Echo Chamber
Mark: Third album from the project of French musician Melody Prochet. Since 2018's Bon Voyage, she has recovered from a serious accident that left her with a brain aneurysm and broken vertebrae, relocated to the Alps and given birth to a daughter. All these changes are reflected in the music, with her airy falsetto offset by warm soaring melodies that sound joyous and uplifting. Comforting, ethereal, psych-pop that glides over you like a warm blanket.
Neil: A blissful slow burn, dream pop release from Melody's Echo Chamber, Their definite neo-psychedelia tendencies are perhaps more focussed, and slightly more angled to the pop-sensibilities that they have always displayed, but it's a very fine album and a welcome new addition to their catalogue.
Box Set Pick:

Come away with me [deluxe]. / Jones, Norah
Mark: At the time of it's 2002 release Jazz purists may have seen Norah Jones' 'Come Away with me' as the end of Blue Note's credibility, but the album would go on to commercial & critical success. Not only did it become one of the best selling albums of all time, it was hugely influential on music itself, creating the audience for subsequent acts like Katie Melua, Melody Gardot, Madeleine Peyroux, Corinne Bailey Rae, Kandace Springs and many others. This 3-Disc Deluxe reissue for the albums 20th Anniversary includes demos, early sessions, and an entire version of the album recorded with producer Craig Street (who was well known at the time for his work on Blue Note with Cassandra Wilson on Blue light 'til dawn & New Moon Daughter). All of these alternate takes, and session tracks paint a deeper Jazz-Country-tinged portrait of Jones and her music at this time, as opposed to the sophisticated, 'Coffee-House' MOR stylings, of the album that was eventually released. A fascinating examination of an album and an artist that would go on to become a global phenomenon.
Neil: The deluxe 20th anniversary release of Norah Jones' debut album comes with a whole host of interesting and intriguing extra tracks. When 'Come away with me' was initially released in 2002 it was done without much of a fanfare. It was, however, to launch a career that has so far sold 50 million records, and gained nine Grammy awards. Norah was only 22 when she released her Jazz-fusion debut (it has elements of Blues, Folk, pop, and country woven in), but it eventually went to the top the US charts, and remains her biggest selling album. What makes this release so fascinating, is the plethora of demos and unreleased tracks which give a brilliant oversight into how the album evolved over time, and also an intriguing glimpse of the various albums it might have become. Indeed, the creative and artistic decisions displayed in these extras show exactly what it takes to create such a hugely successful work.