"I mistook him for a Swedish sailor" –
Nora Barnacle on her first meeting with James Joyce.
This year is the 100th anniversary of the publication of Ulysses, one of the most famous novels ever written. And amongst the many celebrations there are a whole host of new books being published, two of which are in this month's newly acquired fiction lists. Nora: a love story of Nora and James Joyce by  Nuala O'Connor, is a fictionalised autobiography of Nora Barnacle, James Joyce's future wife, muse, and the model for Molly Bloom in Ulysses.
Nora Barnacle first met James  Joyce first met on 10 June 1904 and their first romantic liaison was on 16 June. And it was this fact that led Joyce to set 16th June 1904 as the date for the setting of Ulysses. They eventually married in 1931; she was born in a Galway workhouse and was a very different type of person from Joyce, having very different cultural tastes and interests. Their relationship was complex, though it is very evident they both loved each other. She said of their first meeting "I mistook him for a Swedish sailor – his electric blue eyes, yachting cap and plimsolls."
The other book hails from our own fair shores. Breach of all size: small stories on Ulysses, love and Venice is a collection of love stories by 36 New Zealand authors that celebrates, in a linked fashion, the twin anniversaries of the 100th anniversary of the publication of  Ulysses by James Joyce and the founding of  Venice.
Below is a very small selection of the other newly acquired titles that caught our eye.
Nora : a love story of Nora and James Joyce / O'Connor, Nuala
"Dublin, 1904. Nora Barnacle, from Galway, works as a maid at Finn's Hotel. Her life is changed when she meets Dubliner James Joyce, a fateful encounter that turns into a lifelong love. Despite his hesitation to marry, Nora follows Joyce in pursuit of a life beyond Ireland. As their life unfolds, Nora finds herself in conflict between their intense desire for each other and the constant anxiety of living in poverty throughout Europe. She believes in Jim's singular gift and knows that he thrives on being the toast of the town. As Jim writes, drinks, and gambles his way to literary acclaim, Nora provides unflinching support and inspiration, but at a cost to her own happiness and that of their children." (Adapted from Catalogue)
Breach of all size : small stories on Ulysses, love and Venice
"This book bridges two anniversaries. Ulysses by James Joyce was published in 1922. Venice was founded in 421. The title Breach of All Size is Joyce's pun on Venice landmark Bridge of Sighs but could as easily describe his sprawling modernist classic, which clocks in at 265,222 words. To celebrate both anniversaries, 36 Aotearoa writers were asked to write love stories set in Venice and inspired by words from Ulysses, but to steer the opposite course and keep them short. How short? 421 words, of course." (Adapted from Catalogue)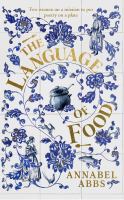 The language of food / Abbs, Annabel
"England 1835. Eliza Acton is a poet who dreams of seeing her words in print. But when she takes her new manuscript to a publisher, she's told that 'poetry is not the business of a lady'. Instead, they want her to write a cookery book. That's what readers really want from women. England is awash with exciting new ingredients, from spices to exotic fruits. But no one knows how to use them Eliza leaves the offices appalled. But when her father is forced to flee the country for bankruptcy, she has no choice but to consider the proposal. Never having cooked before, she is determined to learn and to discover, if she can, the poetry in recipe writing… " (Adapted from Catalogue)
When we were birds : a novel / Banwo, Ayanna Lloyd
"The St. Bernard women have lived in Morne Marie, the house on top of a hill outside Port Angeles, for generations. One woman in each generation is responsible for the passage of the city's souls into the afterlife. But when Petronella dies, Yejide is unprepared to fulfill her destiny. Darwin has always abided by the religious commandment not to interact with death, but when his mother can no longer work, the only job he can find is grave digging. Yejide and Darwin meet inside the gates of Fidelis, Port Angeles's largest and oldest cemetery, where the dead lie uneasy in their graves. " (Adapted from Catalogue)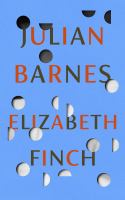 Elizabeth Finch / Barnes, Julian
"We'd like to introduce you to Elizabeth Finch. We invite you to take her course in Culture and Civilisation. She will change the way you see the world. 'The task of the present is to correct our understanding of the past. And that task becomes the more urgent when the past cannot be corrected.' Elizabeth Finch was a teacher, a thinker, an inspiration – always rigorous, always thoughtful. With measured empathy, she guided her students to develop meaningful ideas and to discover their centres of seriousness. As Neil, a former student, unpacks Elizabeth's notebooks, and remembers her uniquely inquisitive mind, her passion for reason resonates through the years. …" (Adapted from Catalogue)
The library of unfinished business / Bell, Patricia
"Maurice, a small-town librarian, dies one Monday morning in a fiery car crash. Finding himself in a very unexpected afterlife, he befriends Kit, who knows more than he should about Heaven – and about Maurice's life on Earth. Meanwhile, Maurice's daughter Andy struggles to come to terms with the death of her ineffectual father. Tasked with preparing his eulogy, she starts writing letters to him, trying to make sense of her family's history. As Andy comes closer to discovering a long-hidden secret, Maurice and Kit uncover a terrifying heavenly plot, and for the first time ever Maurice must decide: will he stand and fight for something…or risk losing everything? " (Adapted from Catalogue)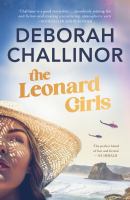 The Leonard girls / Challinor, Deborah
"In 1969, at the height of the Vietnam war, nurse Rowie Leonard is serving a 12-month tour of duty. She supports the war and is committed to caring for wounded New Zealand and Australian troops. After a few months, however, she realises that nothing at all about the conflict is as clear-cut as she'd assumed. Her younger sister Jo, is the opposite, a student at Auckland University, a folk singer and a fervent anti-war protestor. But when Jo falls for professional soldier Sam Apanui, home on leave to visit his ill father, she finds herself torn between her feelings and her convictions. As the three of them grapple with love, loss, and the stresses and sorrows of war, each will be forced to confront and question everything they believed." (Adapted from Catalogue).  Also available as an eBook.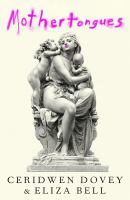 Mothertongues / Dovey, Ceridwen
"After sharing their artistic frustrations at the school gate, Ceridwen Dovey and Eliza Bell decide to take a risk: to co-write a book about early motherhood. Off-colour, offbeat, off their heads, they begin – but then, what is motherhood if not messy, non-linear, multi-authored and potty mouthed?What results is songs, memoir, fiction, drama, poetry, letters, pregnant and lactating AI assistants texting each other. Together, Dovey and Bell create a collage of absurd mothering, failing mothering and moving mothering. They salvage the scraps of each other's lives to imagine themselves into a future where women don't always have to choose between Art and Motherhood." (Adapted from Catalogue)