Statler: Well, it was good.
Waldorf: Ah, it was very bad.
Statler: Well, it was average.
Waldorf: Ah, it was in the middle there.
Statler: Ah, it wasn't that great.
Waldorf: I kind of liked it."
-'The Muppet Show'.
I'm Mark, the Music & Film Specialist at Wellington City Libraries (I also run the Libraries' Wellington Music Facebook page). Every month my colleague Neil and I cast our eye over the new material we have been buying for the Music collection at our CBD Te Awe library. We pick out some interesting titles across a range of music genres, and try to limit our reviews to a few lines only. Can we encapsulate an entire album in just a couple of lines? [Ed. This is probably unlikely at this point]. Do we actually know anything about new music? Or, are we just too old to understand what most of this is banging on about? Read on to find out…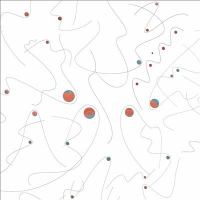 Nijimusi. / OOIOO
Mark: OOIOO are a long running Japanese Experimental noise-pop band. While previous album Gamel incorporated two metallophone players, this is (supposedly) a return to a more basic quartet of drums/bass/guitar & vocals. It sounds like a bunch of frenetic musical snippets, spoken-chanted Japanese singing, angular guitars, and muted trumpets all thrown together on top of serious drum grooves. If a musical stew of experimental, layered, polyrhythmic-avant-garde progressive jazz-rock sounds like something you would enjoy, then this is right in your musical wheelhouse. I have to admit that I find this entire genre just too much hard work. Maybe I am too old for this…
Neil: OOIOO is YoshimiO, the drummer from the avant-rock group Boredoms. Nijimusi is the eighth album under their guise of OOIOO. It is not for the unadventurous or faint hearted. The balance throughout the album is between chaos and structure, articulated through insistent, propulsive experimental rock. The repetitive, in the groove, drum patterns become meditative as they progress, and at points are punctuated by ritualistic chanting. As you listen from track to track, the album takes on a kind off shape shifting aura.
Aboogi. / Imarhan
Mark: The best world music manages to embraces traditions, while also being able to sound fresh and modern. Algerian band Imarhan deliver this once again with their second album, following 2018's Temet. Bluesy guitar lines meld with Tuareg folksong and fantastic harmonies, evoking the primal feel of the desert; the swirling dust around campfires, the tensions and needs of people vs the natural elements of such a harsh environment. It's a difficult line to walk; singing of the poverty and struggle of your people while also celebrating the richness of its cultural heritage. This album fuses the sound of modern rock to organic folk-lore traditions of lore and spoken word. Imarhan manage to create an album that feels like the soundtrack of a journey from disenfranchisement to hope, while also being just a great rock album.
Neil: 'Aboogi is a complex, multi layered, Tuareg, desert blues album. The second from the Algerian based quintet, the tracks within it are uplifting, subtle and masterfully crafted with superb melodies and big catchy cords. This highly accomplished album has hope, wisdom and sadness all woven into the often-chilled songs. An album that will win fans old and new.
Sgt Culpepper. / Culpepper, Joel
Mark: Joel Culpepper is one of the artists helming the UK soul renaissance that has been bubbling over the last few years. Older than some of the other emerging artists, his full-length debut album 'Sgt Culpepper' was 10 years in the making. The time he spent developing his skills and reputation as a performer and songwriter clearly shows in this work. Full of top notch musicians, song writing and production; the instrumentation has plenty of horns & strings, lots of other layers, but also feels crisp. An amalgam of classic soul and modern attitude. While his voice has the elastic facility of classic soul artists like Marvin, Eddie Kendricks or Curtis Mayfield; the songs are grounded the realities of black life in the UK. Recommended.
Neil: 'Sgt Culpepper' is a modern soul funk release which aims high, so high in fact that its title plays off the legendary Beatles album. That said, the music stylistically has very little in common with the fab four; the work is more closely aligned to artists like Isaac Haynes or Prince. The overall sound of the album is a rich retro-future soul; simultaneously very 21st century, whilst referencing 70's and 80's artists. It is a very accomplished debut that succeeds in its aims.
The tipping point. / Tears For Fears
Mark: The popular 80s band return after 17 years with a new album. Their shiny 80s synth-pop always hid a spiritual and intellectual side (their name is inspired by psychologist Arthur Janov's primal therapy), and the 10 year long gestation period of this album imbues the songs with the weighty melancholy of life events (the passing of Orzabal's wife, health issues). Lush, elegant and perfectly crafted songs soar to anthemic heights, creating a cathartic and uplifting album. A great return.
Neil: In the eighties, Tears for Fears were one of the biggest bands out, however their music was always more than sparking synths and crafted melodies. Think of their first UK hit Mad World. This intimate emotional sensitivity has been evident throughout their career, and carries on through to this release. It is an emotionally balanced album, mixing moments of sadness and grief with acceptance and an uplifting spirit. This mature album that sounds very much like a culmination of their career, both emotionally and musically.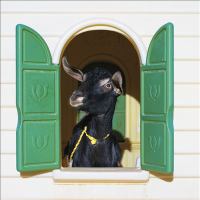 Wild loneliness. / Superchunk
Mark: Alternative rock stalwarts return for their twelfth album, which takes their music is a different direction. This one eschews the alternative rock and punk stylings of previous releases for a more openly acoustic and melodic sensibility. The power-pop guitars create a relaxed musical palette for them to provide a message of hope, as the songs push back against the pandemic, climate change fears and a world in crisis.
Neil: Fear and ambivalence are explored in indie band Superchunk's twelfth outing. The album sounds like a band building on the lessons of their past, the D.I. Y. punk ethos of earlier albums is largely gone. In its place is a much more polished, fuzzy pop song sound with songs about environmental and societal collapse. It has been described as "bunker bedroom pop", a term new to me but basically can be described as music to soothe you even if you know the World has gone to hell in a handbag. There are still hooks a plenty in there too; as well as strings, horns and acoustic guitars.
Wires turned sideways in time. / Marquiss, Duncan
Mark: This got a 9 out of 10 in Uncut. I had never heard of Marquiss before, but he is the guitarist in Scottish outfit The Phantom Band (we have their 2014 album Strange Friend). This, his debut solo album, is an electro-acoustic collage of acoustic sounds, treated pickings, drone-ish electronica and acoustic stringed pieces. The album has a reflective and cinematic feel, but it's not background easy listening. It's an album of intricate instrumentals with varying shades of tone and expression that pull you into the nuances of each track.
Neil: 'Wires turned sideways in time' is an ambient solo album by the Scottish indie outfit The Phantom Band's guitarist Duncan Marquiss. Layers of textural guitar woven into minimalist drone, synth-electronic, elements form into a filmic, expansive landscape work that could easily be used as a film soundtrack. The result is still sharply focussed and engaging. Imagining Popol Vuh, the band doing a soundtrack for a film like Paris Texas, will give you some idea of the sonic delights in the album.
Love boredom bicycles. / Bakers Eddy
Mark: The debut album from Karori band Bakers Eddy, who are now based in Melbourne. Their debut has had a long gestation period, so a lot of these songs have been road tested live and through demos recorded over the Covid lockdown. The result is 35 minutes of pure fizzy pop-punk exuberance. Most of the songs barely clock in at 3 minutes and capture the raucous energy of youth, specifically the coming of age journey of moving to a new country to pursue their musical careers. While the music is relentlessly upbeat, full of hooks and catchy melodies, the lyrics are often in direct juxtaposition, revealing the struggles and uncertainty of the last couple of years, depression and heavy drinking.
Neil: Australian-based Wgtn. band Bakers Eddy release their debut album 'Love boredom bicycles'. The resultant music is an exuberant, high-energy, soul of the party, indie-punk outing, resplendent with loads of infectiously catch hooks. Whilst there is nothing particularly ground breaking here, the album is still a joyous burst of punk energy fun, bouncy and full of sparking energy.
The overload. / Yard Act
Mark: New UK post-punks live up to the hype with a cracking debut album. Sinuous guitar lines and catchy grooves underpin a sardonic, playful and wry take on the lives of ordinary people in a post-Brexit UK. Full of acerbic barbs that skewer the establishment, and the kind of dry narration that made Dry Cleaning's New long leg from last year so enjoyable.
Neil: 'The overload' is a wacky post punk debut album from British band Yard Act. It is full of tongue-in-cheek political anger, sometimes delivered straight up and sometimes inter-spliced with cut up surrealist inserts. There are touches of The Fall and Pulp in their approach. The albums lyrics are very of the moment, railing against the current political and social injustices in Britain.
Warm Chris. / Harding, Aldous
Mark: More sweetly charming psych-folk from Harding. This, her fourth album, is full of more imaginistic stories and oblique lyrics but the instrumentation is more minimal; a piano line here, a saxophone there, some occasional banjo. If you are vaguely familiar with who she is and have perhaps heard a few songs here and there, the extent of her overseas reputation may come as a surprise. One of the few NZ artists whose new albums generate reviews from the likes of Pitchfork (an 8.2 for this), The New York Times, The Guardian and NME among others. Her strange, playful, shifting voice, abstract lyrics and weird songs may all seem a bit insular, but she is one of those artists who require some patience until the complexity, pleasure & richness of her music unfolds for the listener.
Neil: 'Warm Chris' by New Zealand singer songwriter Aldous Harding has a beautiful and strange childlike curiosity behind many of the songs contained within it. The album is a soft and gentle; psychedelic folk outing, dense in places, charming in its use of free association in the lyrics. The songs build up in waves to form sparse and oblique arrangements. However, behind this seemingly laid-back approach is an incredibly carefully crafted album, both musically and lyrically. Overall, the album takes on the atmosphere of a finely honed piece of sonic abstract art.
To enjoy is the only thing. / Maple Glider
Mark: 'To Enjoy Is The Only Thing' is the debut album from Melbourne born-Uk based singer Tori Zeitsch. A wistful and hushed album of reflective indie-piano/folk, the songs weave through the debris of a failed relationship and an upbringing in a religious sect. Themes of isolation, loneliness and melancholy are explored through the lens of finding your own new identity and belief system. The dreamy, ethereal, intimate, chamber arrangements hide the strength of hard won resolutions. An impressive debut. Definitely check it out if you're a fan of Weyes Blood or Phoebe Bridges.
Neil: Maple Glider's 'To enjoy is the only thing' is a gentle, sparse, hypnotic and introspective release about the ending of a relationship and the singer leaving her religious upbringing behind. At its core, the work is fundamentally about loneliness. The album has been described as threadbare folk, which only partially covers its substance. There is a confessional singer-songwriter aspect to the songs, like some of Joni Mitchell's early works.
Metal bird. / Adams, Eve
Mark: Third album from this Oklahoma-LA based singer. Moody Americana-torch-songs very much in the nexus of Mazzy Star and a David Lynch movie. Full of woozy meditations on heartbreak and loss, surrounded by spare Noir-folk stylings. There's an eerie, timeless melancholy to the album and her smoky voice. Haunting.
Neil: 'Metal bird' the third album from Eve Adams has best been described as Astral Americana: Americana with slide guitars and evocative vocals, but one that has wide screen cosmic intentions and nuances. Though spacey and unmoored from time and space, Eve Adams' softly sung lyrics are often precisely and razor sharply honed, whilst the accompanying music is lo-fi, oblique and sparse. The work hovers simultaneously between what Oscar Wilde would describe as the gutter and the stars.
Box Set Pick:

Old friend : the deluxe collection (1976-1998). / Hyman, Phyllis
Mark: If you were to look up 'Sophisticated elegance' in a dictionary, there would probably be a picture of Phyllis Hyman as an illustration. The statuesque (6-foot-1) singer spent years singing in bands and clubs before Jazz drummer Norman Connors decided to include her vocals on one of his R&B collective albums, which went Gold, catapulting her career to new heights. She signed to Buddah records and recorded a couple of albums of smooth 70s 'Quiet Storm' soul that showcased her mesmerizing voice, but found the more commercial sound of Clive Davis' Arista Records (who took over distribution of Buddah) more difficult to navigate. Post Arista she found critical & commercial success again in the late 80s, after she signed to the classic Philadelphia International Records. A talented actress also, she earned a Tony nomination for the Broadway musical 'Sophisticated Ladies', a tribute to Duke Ellington. She possessed a musical versatility & subtlety – the ability to bridge jazz, Soul, cabaret and black-pop as singer – but unfortunately struggled with mental health issues her whole life, when there were not a lot of support structures in place, suffering from bipolar disorder and depression for years and often self-medicating with alcohol and drugs. Sadly she took her own life in 1995, six days before her 46th birthday. This Cherry Red/SoulMusic comprehensive 9-CD box set collects her entire recorded output, and is a fitting testament to an exceptionally talented singer who always deserved more acclaim during her lifetime.
Neil: So, every month myself and my co conspirator Mark like to pick at least one retrospective box set release to round things off, not really to critically review it, more as an excuse to wax lyrical about how much we love the artist's work. And so it is with Phyllis Hyman's 'Old Friend'. Phyllis Hyman is best known for her releases in the late 1970's and her renaissance in the early 1990's. If you are unfamiliar with her work, it can best be described as ultra smooth R & B with, "depending on the album", elements of jazz, or on occasion disco-funk. Nearly all her work is marked by its sophistication and effortless glamour. Cool chic. She was the artist who paved the way for artists like Anita Baker and Whitney Houston. This extensive box set contains all her releases from the years 1976 to 1998.