"Everybody knows now that Ulysses is the greatest novel of the century"

Anthony Burgess
The novel Ulysses by James Joyce is regarded as one of the great classic modernists works of the 20th century. It is often cited as one of the greatest works of literature ever and has even been described in some circles as the greatest work of fiction ever. It was published 100 years ago on the 2nd of February, which was also the date of Joyce's fortieth birthday.
Ulysses is set over the course of one day  the 16th of June  in Dublin in 1904 and the book follows the encounters and interactions of Leopold Bloom. The 16th of June is now widely celebrated in Joyce circles across the world and called Bloomsday.  Ulysses is loaded with detail and rich characterisation and uses allusions, parodies, and puns galore and, as it progresses, imitates the styles of English literature at different periods. Throughout the novel Joyce draws parallels between the events in the book and Homer's epic poem The Odyssey – indeed it is named after the poems hero protagonist Ulysses (Odysseus).
The book has had a checkered past – banned in many countries over claims of obscenity, due to the explicit nature of some passages. And there have been controversies as to which version of the text constitutes the definitive work.
To tie in with this global celebration we have teamed up with the Embassy of Ireland in New Zealand / Aotearoa to do a very special interview with His Excellency Mr Peter Ryan, Ambassador of Ireland to New Zealand, Samoa and Tonga  who talks about his passion for Ulysses and James Joyce, and highlights just a few of the 100th anniversary celebration events to be held here and around the world. You can listen to that interview below, or visit Wellington City Libraries' Mixcloud collection here.
To celebrate this very special occasion, we have three copies of Joyce's masterpiece, kindly donated by the Embassy of Ireland in New Zealand Aotearoa, to give away on Bloomsday – Thursday this week! To win a copy, snap a photo of a book by an Irish author that you have seen in our libraries and tag us on Instagram with the hashtag #wclbloomsday. The first three entries we receive on the day (Thursday 16 June) will win a copy of the book many have described as the greatest ever written. Too easy! This competition is open to Wellington residents and is only running on Thursday 16 June.
Ulysses / Joyce, James
"Following the events of one single day in Dublin, the 16th June 1904, and what happens to the characters Stephen Dedalus, Leopold Bloom and his wife Molly, Ulysses is a monument to the human condition. It has survived censorship, controversy and legal action, and even been deemed blasphemous, but remains an undisputed modernist classic: ceaselessly inventive, garrulous, funny, sorrowful, vulgar, lyrical and ultimately redemptive. It confirms Joyce's belief that literature 'is the eternal affirmation of the spirit of man'. " (Adapted from Catalogue)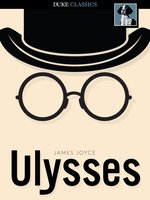 Ulysses, James Joyce (ebook)
"James Joyce's novel Ulysses is said to be one of the most important works in Modernist literature. It details Leopold Bloom's passage through Dublin on an ordinary day: June 16, 1904. Causing controversy, obscenity trials and heated debates, Ulysses is a pioneering work that brims with puns, parodies, allusions, stream-of-consciousness writing and clever structuring. Modern Library ranked it as number one on its list of the twentieth century's 100 greatest English-language novels and Martin Amis called it one of the greatest novels ever written". (Overdrive description)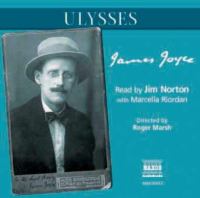 Ulysses / Joyce, James
"Presents a recording of the novel which describes the adventures and exploits of Leopold Bloom as he wanders through Dublin on a single day, June 16, 1904. Set within the context of Homer's Odyssey, Joyce uses stream of consciousness as a literary device to illuminate the internal thoughts of Bloom, his wife, Molly, and other assorted characters." (Adapted from Catalogue)
Ulysses / Kenner, Hugh
"With characteristic flair, Kenner explores the ways Joyce teaches us to read his novel as Joyce taught himself to write it: moving from the simple to the complex, from the familiar to the strange and new, from the norms of the nineteenth-century novel to the open forms of modernism." (Catalogue)
Breach of all size : small stories on Ulysses, love and Venice
"This book bridges two anniversaries. Ulysses by James Joyce was published in 1922. Venice was founded in 421. The title Breach of All Size is Joyce's pun on Venice landmark Bridge of Sighs but could as easily describe his sprawling modernist classic, which clocks in at 265,222 words. To celebrate both anniversaries, 36 Aotearoa writers were asked to write love stories set in Venice and inspired by words from Ulysses, but to steer the opposite course and keep them short. How short? 421 words, of course."(Adapted from Catalogue)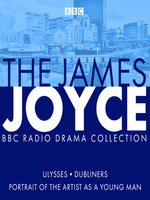 The James Joyce BBC Radio Collection, James Joyce (Audiobook)
Three BBC radio productions of major works by James Joyce Ulysses :In this full-cast dramatisation of Joyce's epic modernist novel, the stories of Stephen Dedalus and Leopold Bloom combine as they meander through Dublin in the course of one day, 16 June 1904. A Portrait of the Artist as a Young Man: An abridged reading of James Joyce's autobiographical masterpiece portraying the adolescence of Stephen Dedalus, who must question the culture and religion of his native land before he can break free to become an artist. Dubliners This abridged collection of fifteen naturalistic tales depicts an array of characters from childhood, through adolescence, to maturity. Stories of love, loss, friendship, marriage, politics and family combine to create a unified world and a celebration of a city. and James Joyce – A Biography Gordon Bowker's comprehensive study explores Joyce's years spent in exile in Europe, and examines how his life shaped his genius.
(Adapted from Overdrive description)