Jordan Hamel is a Pōneke-based writer, poet and performer. He was the 2018 New Zealand Poetry Slam champion and represented NZ at the World Poetry Slam Champs in the USA in 2019. He is the co-editor of Stasis Journal and co-editor of the climate change poetry anthology No Other Place to Stand (Auckland University Press). He was a 2021 Michael King Writer-in-Residence and placed third in the 2021 Sargeson Prize judged by Patricia Grace. He has had poetry, essays and stories published in The Spinoff, The Pantograph Punch, Newsroom, Sport, NZ Poetry Shelf, Landfall, Turbine | Kapohau and elsewhere.
Hamel's debut collection, Everyone is everyone except you has just been published by Dead Bird Books and is an excellent, deeply intelligent and entertaining collection. We were lucky enough to have Hamel drop by to talk about his new book, New Zealand poetry, Briscoes and much more. Check out our delightful interview with him below!
Reserve Hamel's book, as well the other collections mentioned in this interview, via the booklist below!
Everyone is everyone except you / Hamel, Jordan
National anthem / Hassan, Mohamed
"National anthem is a menagerie of exiled memories. A meditation on the beauty and madness of migration, nationalism and the enduring search for home." (Catalogue)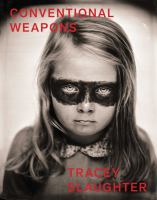 Conventional weapons / Slaughter, Tracey
"Conventional Weapons is lyrical and dirty, sexy and dark – it is cul-de-sac life, viewed through a grimy ranch slider. These poems closely observe the beauty and depravity of human nature, revealing lives that are hard-bitten and sometimes tragic, but in Tracey Slaughter's hands they become radiant." (Catalogue)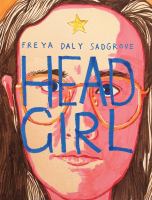 Head girl / Sadgrove, Freya Daly
"'The first time I read Freya's work I thought . . . uh oh. And then I thought, you have got to be kidding me. And then I thought, God fucking dammit. And then I walked around the house shaking my head thinking . . . OK – alright. And then – finally – I thought, well well well – like a smug policeman. Listen – she's just the best. I'm going to say this so seriously. She is, unfortunately, the absolute best. Trying to write a clever blurb for her feels like an insult to how right and true and deadly this collection is. God, she's just so good. She's the best. She kills me always, every time, and forever.' –Hera Lindsay Bird" (Catalogue)