Pachinko is a 'powerful story about resilience and compassion' – Barack Obama.
Pachinko by Min Jin Lee has become a cultural phenomenon over the last few years, gaining legions of fans and spawning a smash hit television series. Now, thanks to Libby, we are excited to offer this unlimited access to the eBook and audiobook for a limited time!
On its release in 2017, Pachinko gained rave reviews from the likes of from The New York Times, The Washington Post and The Guardian. Reviewers have compared the book to the works of writers like Charles Dickens or John Galsworthy, thanks in part to its epic historical sweep and its emotional resonance.
The plot revolves around four generations of a Korean immigrant family who, after being exiled from Korea, forge a new life in their adopted homeland of Japan. Set between the years of 1910 and 1989, the novel covers a huge sweep of time when the vagrancies of history often played a pivotal role to the fates of all concerned. At the heart of the books, you'll find an exploration of human relationships and the ups and downs of a family. Many themes are explored in an expressive and emotional style; amongst them themes of discrimination, family and cultural identity,  faith  and exclusion.
The book has been shortlisted for a whole plethora of prizes, including being a finalist for the National Book Award for Fiction 2017. Since its release, it has sold over one million copies.
Now is your chance to grab an electronic copy of the book to see what the phenomenon is all about! Simply login to Overdrive or Libby with your library card to access a copy. Join the Pachinko phenomena and read now!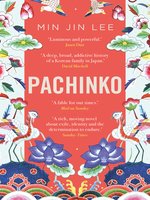 Pachinko, Min Jin Lee (eBook)
"Yeongdo, Korea 1911. In a small fishing village on the banks of the East Sea, a club-footed, cleft-lipped man marries a fifteen-year-old girl. The couple have one child, their beloved daughter Sunja. When Sunja falls pregnant by a married yakuza, the family face ruin. But then Isak, a Christian minister, offers her a chance of salvation: a new life in Japan as his wife.Following a man she barely knows to a hostile country in which she has no friends, no home, and whose language she cannot speak, Sunja's salvation is just the beginning of her story. Through eight decades and four generations, Pachinko is an epic tale of family, identity, love, death and survival. (Adapted from Overdrive description)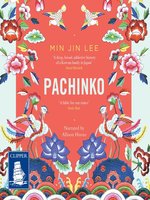 Pachinko,'Min Jin Lee (Audiobook)
"Yeongdo, Korea – 1911. In a small fishing village on the banks of the East Sea, a club-footed, cleft-lipped man marries a fifteen-year-old girl. The couple have one child: their beloved daughter Sunja. When Sunja falls pregnant by a married yakuza, the family face ruin. But then, Isak, a Christian minister, offers her a chance of salvation: a new life in Japan as his wife. Following a man she barely knows to a hostile country in which she has no friends, no home, and whose language she cannot speak, Sunja's salvation is just the beginning of her story." (Adapted from Overdrive description)