I think everybody should be allowed to be who they are and to love who they love. – Dolly Parton

It many come as no great surprise that Dolly Parton is a heroine to many librarians . Not only is she one of the greatest country and Western artists ever, as well as a fine actress with twelve major films under her belt and over 400 television appearances. We particularly like 9 to 5, for which she incidentally did the Oscar nominated theme song for, and her cameo part in Gnomeo & Juliet where she provided the voice for Dolly Gnome. She is also a highly successful businessperson whose ventures are often community focussed with a distinct humanitarian emphasis.
It is, however, her charitable and philanthropic work that draws the most admiration. Since the mid-1980's she has supported numerous charitable organisations, especially through her Dollywood Foundation. Her charitable work often has a children's literacy element, indeed in 2018 Dolly Parton was honoured by the Library of Congress after her charity sent out its hundred millionth free book! She also recently financially and vocally supported the development of the Moderna Covid-19 vaccine.
We are pleased to announce that we now have copies of her first foray into fiction, Run, Rose, Run. Run, Rose, Run is a tense thriller about a young rising country singer called AnnieLee who must go on the run. The book is a collaborative effort with the hugely popular  bestselling novelist  James Patterson. Dolly said of the book, "In a sense, the story is a cautionary tale about the industry'. Parton has also created an album to accompany the book! ( see borrowing details below).
It seems that for this superstar nothing is beyond her talents, and it is for very good reasons indeed that Dolly Parton is one of the most-honoured female country performers of all time. Below are details on how to borrow Run, Rose, Run, and also links to some of our other highly recommended newly acquired fiction titles.
Run, Rose, run / Parton, Dolly
"From America's most beloved superstar and its greatest storyteller–a thriller about a young singer-songwriter on the rise and on the run, and determined to do whatever it takes to survive. Every song tells a story. She's a star on the rise, singing about the hard life behind her. She's also on the run. Find a future, lose a past. Nashville is where she's come to claim her destiny. It's also where the darkness she's fled might find her. And destroy her. Run, Rose, Run is a novel glittering with danger and desire." (Adapted from Catalogue)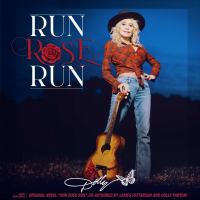 Run Rose run. / Parton, Dolly
"Nearly 50 studio albums into her career, Dolly Parton manages to find a novel hook for Run, Rose, Run, her first record since 2017's I Believe in You. In this case, her hook is literally a novel — one she co-wrote with James Patterson.  Thankfully, album doesn't require even passing knowledge of its printed cousin, working quite well as a standalone album in its own right.  Perhaps cloaking her personal experiences in the guise of a fictional narrative allowed Parton to allude to her past in this fashion, but no matter the inspiration, these moments are the grace notes that help make Run, Rose, Run a satisfying listen on its own terms. " (Adapted from Catalogue)
In Amber's wake / Leunens, Christine
"Set in New Zealand during the fast-changing, tumultuous 1980s era of the anti-nuclear movement, Springbok rugby tour protests, and the bombing of the Rainbow Warrior, this romantic drama is as unpredictable as it is powerful and heartfelt. Ethan Grieg, a film student, is in love with his close friend Amber Deering. Amber loves Ethan dearly, but not in the way that Ethan longs for. Instead, the man Amber chooses is widower Stuart Reeds, a charming, refined British investor almost two generations older than her.  When secrets become exposed and nothing is as it seems, each will be cornered into committing acts they could have never predicted." (Adapted from Catalogue)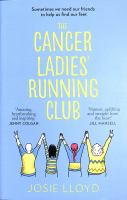 The cancer ladies' running club / Lloyd, Josie
"When Keira receives her breast cancer diagnosis she doesn't want to have to tell her children or her husband Tom, and she doesn't want to step back from work. She doesn't want to sit in a hospital and stare mortality in the face, nor be part of a group of fellow cancer patients. Cancer is not her club. But, as she is forced to accept everything must change and her health becomes something she can't rely on, Keira finds herself embracing running. Hot, sweaty running in the company of a group of brilliant, funny women each going through treatment. One step at a time Keira is going to reclaim something. Her family, her business, her life. Moving and uplifting, this is a novel about love, family and the power of finding your tribe." (Adapted from Catalogue)
Mary's boy, Jean-Jacques : and other stories / O'Sullivan, Vincent
"In Mary Shelley's 1818 novel, we last see Dr Frankenstein's Creature shunned by human society and crossing the Arctic wasteland. What if he were rescued by an eccentric English expedition intent on sailing from pole to pole and back – only to be cast away again in a remote fiord in Aotearoa's deep south? This intriguing speculation ignites the novella that lies at the heart of Vincent O'Sullivan's electrifying new story collection Mary's Boy, Jean-Jacques. Elsewhere, O'Sullivan takes us deep into other times and minds. " (Adapted from Catalogue)
Beats of the pa'u / Samuela, Maria
"And in the night time we will dance in the moonlight to the quick, steady beats of the pa'u. The pa'u is the pulse of the Cook Islands, a rhythm carrying narratives of a culture to its people. But beyond the reach of its sound, on another shore, a community is working over the course of decades to build a new life. Kura lands in the footsteps of his father, whose twenty-year estrangement has come to a head. Katerina starts planning for a future, but must bend to the whim of another. Ana is received into a sacred sisterhood. And an Island Mama sets out the rules for love. Beats of the Pa'u is a collection of stories about first- and second-generation Cook Islands New Zealanders living in 1950s to modern-day New Zealand." (Adapted from Catalogue)
Young Mungo : a novel / Stuart, Douglas
"The story of the dangerous first love of two young men: Mungo and James. Born under different stars–Mungo a Protestant and James a Catholic–they should be sworn enemies if they're to be seen as men at all. Their environment is a hyper-masculine and sectarian one, for gangs of young men and the violence they might dole out dominate the Glaswegian estate where they live. And yet against all odds Mungo and James become best friends as they find a sanctuary in the pigeon dovecote that James has built for his prize racing birds. As they fall in love, they dream of finding somewhere they belong…." (Catalogue)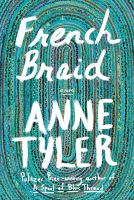 French braid / Tyler, Anne
"The Garretts take their first and last family vacation in the summer of 1959. They hardly ever venture beyond Baltimore, but in some ways they have never been farther apart. Mercy has trouble resisting the siren call of her aspirations to be a painter, which means less time keeping house for her husband, Robin. Their teenage daughters, steady Alice and boy-crazy Lily, could not have less in common. Their youngest, David, is already intent on escaping his family's orbit, for reasons none of them understands. Yet, as these lives advance across decades, the Garretts' influences on one another ripple ineffably but unmistakably through each generation. " (Adapted from Catalogue)