Reord-berend, m.n: 'speech-bearer', human.
(REH-ord-BEH-rend)
We came across this Old English phrase on the Twitter account of author Hana Videen, where she posts one Old English word. This has become the basis for her book The Wordhord: Daily Life in Old English. Videen's book is a delight for anyone who wants to learn more about the origins of the English we speak today. Inside its pages are words that we still recognise ('word', for instance, hasn't changed in hundreds of years) as well as others that are unfamiliar to us now – like the poignant reord-berend. It makes us wonder: what does it mean to be a speech-bearer? To define ourselves as humans by our ability to communicate, by the stories that we tell?
So, on that note, here are some of the other new books we've found this month on language and communication. One that stood out to us is The Babel Message, where author Keith Kahn-Harris uses the warning inside a chocolate egg as a starting point to explore the diversity of language, asking us: what gets lost in translation? And what do we discover? There's also Index, A History of the (which you'll find right at the end of this post), a fascinating book that reveals the unexpectedly dramatic past of the index. Then we have journalist Van Badham's Qanon and On, which is about conspiracy theories in the age of the internet, as online communication becomes rife with disinformation. 
The rest of the books we've picked for you this month are about our world, and the stories we tell about this planet as we try to understand our place here. There are the afterworlds in The Devil's Atlas, an illustrated tour of the heavens, hells and in-betweens found in various cultures and religions. Earth's own strange history is depicted vividly in Otherlands, where palaeontologist Thomas Halliday takes us on a journey backwards through time, from the recent ice age (geologically speaking) all the way to the era of primordial soup. And lastly, there's the wonderful Warmth: Coming of Age at the End of Our World which deals with the climate crisis in a way that is both honest and intimate, helping us to come to grips with the way our home is changing.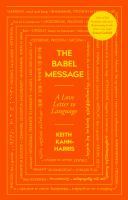 The babel message : a love letter to language / Kahn-Harris, Keith
"Keith Kahn-Harris is a man obsessed with something seemingly trivial – the warning message found inside Kinder Surprise eggs: WARNING, read and keep: Toy not suitable for children under 3 years. Small parts might be swallowed or inhaled. On a tiny sheet of paper, this message is translated into dozens of languages – the world boiled down to a multilingual essence. Inspired by this, the author asks: what makes 'a language'? With the help of the international community of language geeks, he shows us what the message looks like in Ancient Sumerian, Zulu, Cornish, Klingon – and many more. Overturning the Babel myth, he argues that the messy diversity of language shouldn't be a source of conflict, but of collective wonder." (Adapted from Catalogue)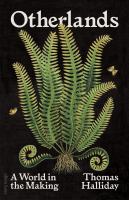 Otherlands : a world in the making / Halliday, Thomas
"What would it be like to experience the ancient landscapes of the past as we experience the reality of nature today? Journeying backwards in time from the most recent Ice Age to the dawn of complex life itself, and across all seven continents, Halliday immerses us in sixteen lost ecosystems, each one rendered with a novelist's eye for detail and drama. In Otherlands, the multi-talented palaeontologist Thomas Halliday gives us a breath-taking up close encounter with worlds that are normally unimaginably distant. To read this book is to time travel, to see the last 550 million years not as an endless expanse of unfathomable time, but as a series of worlds, simultaneously fantastical and familiar." (Adapted from Catalogue)
The wordhord : daily life in Old English / Videen, Hana
"Old English is the language we think we know until we actually see it. Used in England over a thousand years ago, it is rich with words that haven't changed (word), others that are unrecognisable (neorxnawang – paradise) and some that are curiously mystifying (gafol-fisc – tax-fish). In this beautiful little book, Hana Videen has gathered these gems together to create a glorious trove and illuminate the lives, beliefs and habits of our linguistic ancestors. We discover a world where choking on a bit of bread might prove your guilt, where fiend-ship was as likely as friend-ship, and you might grow up to be a laughter-smith. These are the magical roots of our own language: you'll never see English in the same way again." (Catalogue)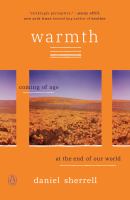 Warmth : coming of age at the end of our world / Sherrell, Daniel
"Warmth is a new kind of book about climate change – not a prescription or a polemic, but an intensely personal examination of how it feels to imagine a future under its weight, written from inside the youth-led climate movement itself. Weaving sit-ins and snowstorms, synagogues and subway tunnels, Sherrell delves into the questions that feel most urgent to young people at our current crossroads. In seeking new ways to understand and respond to these forces that feel so far out of our control, Warmth lays bare the common stakes we face, and illuminates new sources of faith in our shared humanity." (Adapted from Catalogue)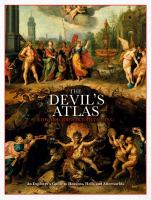 The devil's atlas : an explorer's guide to heavens, hells and afterworlds / Brooke-Hitching, Edward
"The Devil's Atlas is an illustrated guide to the heavens, hells and lands of the dead as imagined throughout history by cultures and religions around the world. Whether it's the thirteen heavens of the Aztecs, the Chinese Taoist netherworld of 'hungry ghosts', or the 'Hell of the Flaming Rooster' of Japanese Buddhist mythology, The Devil's Atlas gathers together a wonderful variety of beliefs and representations of life after death. A traveller's guide to worlds unseen, this book is a fascinating study of the boundless capacity of human invention, and a visual chronicle of human hopes, fears and fantasies of what lies beyond." (Adapted from Catalogue)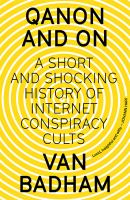 Qanon and on : a short and shocking history of internet conspiracy cults / Badham, Van
"In QAnon and On, Guardian columnist Van Badham delves headfirst into the QAnon conspiracy theory, unpicking the why, how and who behind this century's most dangerous and far-fetched internet cult. Internet manipulation and disinformation campaigns have grown to a geopolitical scale and spilled into real life with devastating consequences. But what would motivate followers to so forcefully avoid the facts and surrender instead to made-up stories designed to influence and control? It's a question that has haunted Van, herself a veteran of social media's relentless trolling wars. In this daring investigation, Van exposes some of the internet's most extreme communities to understand conspiracy cults from the inside." (Adapted from Catalogue)
The world according to colour : a cultural history / Fox, James
"The subject of this book is mankind's extraordinary relationship with colour. It is composed of a series of voyages, ranging across the world and throughout history, which reveal the meanings that have been attached to the colours we see around us and the ways these have shaped our culture and imagination. It takes seven colours – black, red, yellow, blue, white, purple and green – and uncovers behind each a root idea, based on visual resemblances or properties so rudimentary as to be common to all societies." (Catalogue)
Index, a history of the : a bookish adventure from medieval manuscripts to the digital age / Duncan, Dennis
"Most of us give little thought to the back of the book – it's just where you go to look things up. But as Dennis Duncan reveals in this delightful and witty history, hiding in plain sight is an unlikely realm of ambition and obsession, sparring and politicking, pleasure and play. Here, for the first time, is the secret world of the index: an unsung but extraordinary everyday tool, with an illustrious but little-known past. Charting its curious path from the monasteries and universities of thirteenth-century Europe to Silicon Valley in the twenty-first, Duncan uncovers how it has saved heretics from the stake, kept politicians from high office, and made us all into the readers we are today." (Adapted from Catalogue)