There's truly nothing better than diving headfirst into a new non-fiction book, so if you're searching for your next niche read – be it a beloved genre or something totally unfamiliar – then look no further! This month's picks offer a variety of options for you to choose from.
Perhaps you'd like to delve into the intricate relationship between nature and society in On the Necessity of Gardening – a gorgeously produced book that includes its very own garden abecedarium (the fanciest name for the ABCs that we've ever heard!) We personally cannot wait to explore the sunken lands that lurk in myths and oral histories in Worlds in Shadow. And for the true crime enthusiasts among us, why not test your knowledge with Neil Bradley's A Taste for Poison?
Of course, we know how hard it is to restrict yourself to just one subject alone, so if you're feeling indecisive then Siri Hustvedt's collection might be the one for you, with masterful essays on topics that range from neuroscience and literary criticism, to families and feminism. And on that note, if you enjoyed the recent Hilma af Klint exhibit, then definitely check out This Dark Country, a genre-defying book that's both poetic and informative as it brings to light the stories of painters who might have otherwise been forgotten. 
Worlds in shadow : submerged lands in science, memory and myth / Nunn, Patrick D.
"The traces of much of human history – and that which preceded it – lie beneath the ocean surface. This is fertile ground for speculation, even myth-making, but also a topic on which geologists and climatologists have increasingly focused on in recent decades. This is the first book to present the science of submergence in a popular format. Patrick Nunn sifts the fact from the fiction, using the most up-to-date research to work out which submerged places may have actually existed versus those that probably only exist in myth." (Catalogue)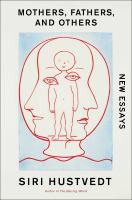 Mothers, fathers, and others : essays / Hustvedt, Siri
"Siri Hustvedt's relentlessly curious mind and expansive intellect are on full display in this stunning new collection of essays, whose subjects range from the nature of memory and time to what we inherit from our parents, the power of art during tragedy, misogyny, motherhood, neuroscience, and the books we turn to during a pandemic. Ultimately, Mothers, Fathers, and Others reminds us that the boundaries we take for granted – between ourselves and others, between art and viewer – are far less stable than we imagine." (Adapted from Amazon UK)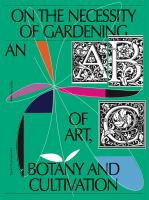 On the necessity of gardening : an ABC of art, botany and cultivation
"Over the centuries, artists, writers, poets and thinkers have each described, depicted and designed the garden in different ways. In medieval art, the garden was a reflection of paradise, a place of harmony and fertility, shielded from worldly problems. In the eighteenth century this image tilted: the garden became a symbol of worldly power and politics. The Anthropocene, the era in which man completely dominates nature with disastrous consequences, is forcing us to radically rethink the role we have given nature in recent decades." (Adapted from Catalogue)
A taste for poison : eleven deadly molecules and the killers who used them / Bradbury, Neil
"As any reader of murder mysteries can tell you, poison is one of the most enduring – and popular – weapons of choice for a scheming murderer. It can be slipped into a drink, smeared onto the tip of an arrow or the handle of a door, even filtered through the air we breathe. But how exactly do these poisons work to break our bodies down, and what can we learn from the damage they inflict? In a fascinating blend of popular science, medical history, and true crime, Dr. Neil Bradbury explores this most morbidly captivating method of murder from a cellular level. " (Adapted from Catalogue)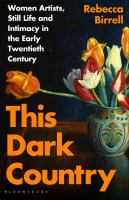 This dark country : women artists, still life and intimacy in the early Twentieth century / Birrell, Rebecca
"Lemons gleam in a bowl. Flowers fan out softly in a vase. What is contained in a still life – and what falls out of the frame? For every artist we remember, there is one we have forgotten; who leaves only elusive traces; whose art was replaced by being a mother or wife; whose remaining artworks lie dusty in archives or attics. In this boldly original blend of group biography and art criticism, Rebecca Birrell brings these shadowy figures into the light and conducts a dazzling investigation into the structures of intimacy that make – and dismantle – our worlds." (Adapted from Catalogue)
Conversations on love / Lunn, Natasha
"After years of feeling that love was always out of reach, journalist Natasha Lunn set out to understand how relationships work and evolve over a lifetime. She turned to authors and experts to learn about their experiences, as well as drawing on her own, asking: How do we find love? How do we sustain it? And how do we survive when we lose it? In Conversations on Love she began to find the answers." (Adapted from Catalogue)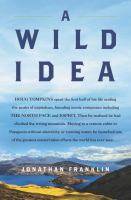 A wild idea / Franklin, Jonathan
"In 1991, Doug Tompkins abandoned his comfortable life in San Francisco and flew 6,500 miles south to a shack in Patagonia. Shielded by waterfalls and wilderness, the founder of such groundbreaking companies as Esprit and The North Face suddenly regretted the corporate capitalism from which he had profited from years. As a CEO he had caused much pollution and, "made things nobody needed." Now, he declared, it was time to reverse the damage to the planet, and maybe even himself. In A Wild Idea, award-winning journalist and bestselling author Jonathan Franklin tells the incredible true story of Douglas Tompkins, who became one of the primary founders of our modern conservation and land protection movement." (Adapted from Catalogue)