Statler: Well, it was good.
Waldorf: Ah, it was very bad.
Statler: Well, it was average.
Waldorf: Ah, it was in the middle there.
Statler: Ah, it wasn't that great.
Waldorf: I kind of liked it."
-'The Muppet Show'.

I'm Mark, the Music & Film Specialist at Wellington City Libraries (I also run the Libraries' Wellington Music Facebook page). Every month my colleague Neil and I cast our eye over the new material we have been buying for the Music collection at our CBD Te Awe library, and pick out some interesting titles across a range of music genres to review. Our limit is a few lines only. Do we actually know anything about new music? Can you encapsulate an entire album in just a couple of lines? Or are we just too old to understand what most of this music is banging on about?
Read on to find out…

Fall in love not in line. / Kids on a Crime Spree
Mark: This is the second album from this cult Swedish band, after 2011's We Love You So Bad. Catchy, cool, jangly guitar-pop that merges Girl-group 60s sounds with reverb laden VU touches and 70s power-pop. Very 80s sounding overall; the whole album could have basically been the Soundtrack to Pretty in Pink.
Neil: One can't help but feel that 80's rom com classic movies are popular with Kids on a Crime Spree. So much so that the album is full of upbeat, jingly jangly, tunes that would fit perfectly into that time and those movies. It is all done with lovingly recreated sounds from the time, if this is your type of music it's spot on.
Magma. / Black Flower
Mark: Black Flower are a Belgian Jazz ensemble, who merge Ethiopian jazz, Afro-centric funk & dub, East Asian and Middle Eastern influences into a post-bop jazz framework. This is their fifth album, and it has been hailed as artistic breakthrough. Sinuous Middle Eastern lines collide with Afrobeat, jazz, psych and prog elements. If you enjoy jazz that has moved outside of the Western styles to incorporate different tunings and improvisational techniques, then this is one to check out.
Neil: The album can be described in one word: Unique. It is a hypnotic, psych prog outing; it has a sound that's heavily rooted in Afrobeat and Ethiopian jazz. There's lots of non-western tunings, time signatures and instruments being used. If you are happy to try something approachable, but a little off the beaten track, there's a lot to enjoy here.
Ghost stories / Whitmore Sisters
Mark: The Whitmore Sisters are Americana roots, singers/instrumentalists who decided to record their first album together in 2021 after many years of working in the music industry. One of the sisters is one-half of the alternative country outfit the Mastersons with her husband. The other has released four well-received solo albums, and both are part of Steve Earle's ensemble the Dukes, and have featured on many albums as session musicians. This really is lovely, with beautiful harmonizing, melding a classic Americana sound with touches of West coast pop. The lush production & soaring strings frame a rich set of strong songs about life & loss. Shades of the 90s Country-pop sound that reminded me in places of early Dixie Chicks.
Neil: Ghost stories have long been a staple of the folk country scene, from the cheesy to the eerie classic. However, in recent years I can't think of many artists who have created such a beautiful, polished and haunting work. There is also a variety of moods and tones in these spectral tunes, indeed some are quite upbeat.
Good and green again. / Fussell, Jake Xerxes
Mark: The fourth album from this American Folk singer, whose previous albums were laid-back modern interpretations of obscure historical folk material. This is his first album to include original instrumental material, and has received a plethora of rave reviews. Its stripped back tracks seem out of time with their sepia-toned tranquillity, and the reworked traditional songs, with fresh arrangements and lyrical & melodic shadings, give a new life to this old music.
Neil: Beautifully poised and produced, mellow, ole time country and western music. Songs laden with sadness and loss, this is a poignant stirring and emotional album of great depth. Perhaps not an ideal album if you need something to lift your spirits, then again perhaps a sad listen might be the perfect tonic.
Goodbye to love. / Thompson, Claudia
Mark: Lovely mellow 1950's West Coast jazz album; the singer Claudia Thompson is backed mostly by minimal arrangements, or the lone guitar of 50s Jazzman Barney Kessel. Nothing about Claudia Thompson exists other than this album, and it was always assumed she was the white woman on the original album cover – until the discovery of some negatives from that photo shoot in a thrift shop revealed that she was, in fact, African-American. Her nuanced phrasing & vocal tone is the complete opposite of contemporaneous Black singers such as Ella Fitzgerald, Sarah Vaughan or Billie Holliday, in a way she sounds more like the cool-toned white singers of the period like Jeri Southern, Julie London or Beverly Kenney. It is great to see this historical wrong corrected. Plus, this is a really good album deserving of rediscovery.
Neil: Ultra smooth and mellow, romantic, and melancholic, light torch-song jazz is what you get in this classic release of Claudia Thompson's 1959 debut album. It's a polished and perfect example of this type of work from the peak period of such releases, if you are unfamiliar with the period think Julie London or Ella Fitzgerald.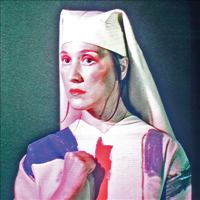 Pompeii. / Le Bon, Cate
Mark: The sixth album for the Welsh singer-songwriter. More abstract art-pop with her trademark obtuse & wry vocals, with angular, woozy, tracks full of unpredictable instrumental shifts and DIY 80s synth-tones. Reminded me a bit of early Cocteau Twins in places.
Neil: 'Pompeii' by Cate Le Bon is the sixth album by Welsh songwriter. It's an alluring work. New wave sound-stylings deliberately criss-cross with pop and psychedelic sensibilities, and overlaying the music are poetic lyrics full of emotional intensity. The result is a complex, multi- directional, piece with a kind of late 70's early 80s dreamscape sound.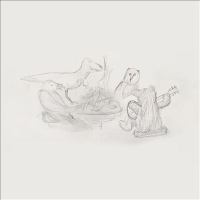 Dragon new warm mountain I believe in you. / Big Thief
Mark: Brooklyn-based, folk-tinged, indie rock band fronted by singer/songwriter Adrianne Lenker. Big Thief put out two stylistically different albums in 2019 (Two Hands, U.F.O.F) that cemented their place as THE indie band of the moment. Latest album, Dragon new warm mountain I believe in you, combines everything from folk, pop, alt-rock and alt-country; it moves between between dreamy gentle melancholy tracks, and skittish edgy alt-rock stylings. Lenker's specific lyrics often deal with biographical moments of conflict and pain or prosaic everyday ordinariness. The nervy songs seem to have a folk-music spontaneity that pushes against the intricate production. Their appeal may be dependant on how much you like reflective, woodsy, indie-folk.
Neil: From vape pens, to falling leaves and wild hair cuts, the lyrical subject matter of Big Thief's fifth album is pretty much anything they want to talk about. It's all surrounded by warm fuzzy folk-rock accompaniment. The result is a beautiful and dextrous work, with a delicate acoustic sensibility.
A beginner's mind / Stevens, Sufjan
Mark: This collaboration between multi-instrumentalist Sufjan Stevens and indie folk singer/songwriter Angelo De Augustine was inspired by such films as All About Eve, Bring It On Again, Night of the Living Dead, Mad Max, Point Break, and The Thing, to name a few. Song-writing sessions at Stevens' house were apparently followed by lots of film watching, and the songs then began to shape themselves into abstract commentaries on aspects of the films themselves. Their similar voices merge in gentle, breathy, intimate ruminations, backed by minimalist guitars and sparse electronic textures. Movie night at the cabin in the woods for sensitive American Folk.
Neil: Pop songs and albums inspired by film, or intended as real or imaginary film soundtracks, are nothing new. However, Sufjan Stevens and Angelo De Augustine's 'A beginners mind' takes a very different tack, as it approaches the cinematic inspiration in a channel hopping, surrealist cut-up fashion, creating a much more abstract feel to the songs. The album is a delicate work, with interwoven vocals and gentle subtle circling melodies that are dreamlike in execution, though the album has attracted criticism from the trans community for the track that references Buffalo Bill from The silence of the Lambs.
Bright November morning / McGlashan, Don
Mark: New album from the APRA Silver Scroll Award winner frontman of Blam Blam Blam, Front Lawn and Mutton Birds. The Beths, Hollie Smith, Anita Clark and Emily Fairlight lend a hand on this set of polished melodic tunes. The songs take a historical perspective on John Bryce (Minister for Native Affairs in the 1880s) & Shackleton, but mostly focus on ordinary narratives of life common to regular New Zealanders, from breezy days & ice cream, to darker struggles with loss and separation.
Neil: 'Bright November morning' is Don McGlashan on essential vintage top form. It's a superbly realised and executed album in all its various aspects, from the music and production, to the trademark perfectly visualised evocative narrative lyrics. It also has a host of the best musicians in New Zealand on board to lend a hand, from Shayne P Carter on guitar, James Duncan on bass and Chris O'Connor on drums, not to mention cameos from The Beths, Anita Clark (Motte), Emily Fairlight and Hollie Smith. Basically if you are a Don McGlashan fan it's a must listen.
Live at San Fran. / Pencarrow (Musical group)
Mark: Tight live set from local Prog-rock four piece as part of the tour for their 2nd album Growth In The Absence of Light. Mostly recorded at San Fran, but also contains 3 tracks recorded at a gig in Dunedin. Pretty much what you'd expect if you're a prog-rock fan, lengthy tracks with plenty of widdly solos, some post-rock elements and ambient synths. There are some vocals on a couple of tracks, but the mostly instrumental pieces have enough shifts in tone and atmospherics to hold your interest across the context of a live album.
Neil: Live albums can be a very mixed bag, but Wellington based prog rock outfit Pencarrow seem to have nailed the form. They've succeeded in balancing the live sound with a well-mixed and produced sound from the desk at Wellington's legendary San Fran venue. The album is an atmospheric and progressive ambient outing, with occasional metal touches to liven things up. Think mid-period Floyd or Porcupine Tree, though the band's sound is very much their own. If you're a prog head and haven't checked Pencarrow then this is a great place to start.
Dodging dues. / Garcia Peoples
Mark: Fifth album from this New Jersey cosmic indie jam band that draws it influences from the Grateful Dead and other 70s psych-rockers. 70's prog influences still reign, with added country textures like slide guitars and nimble acoustic. Propulsive dual-guitar jams meets raspy vocals, hard rock riffs, alternately moody and surging. Good driving music for road trips.
Neil: Naming yourself after one of the worlds most famous psychedelic bands was always going to be a bold statement of intent, but Garcia Peoples have moved and evolved throughout their various albums and dodging dues is no exception. Sure there are 70's psychedelic folk touches, but there is also a bit of Bad Company, Thin Lizzy and even ZZ Top in the mix. It's all done in a laid-back jam it out approach, but the band is definitely following its own star which, from this listening, is on the move.
Harmonizer. / Segall, Ty
Mark: Prolific artist who spearheaded the garage-rock psychedelic resurgence in the 2000's, but made a career out of diverse albums and side projects that covered a range of distinct genres from snotty garage rock, to lo-fi, acoustic folk ballads, and vintage pop. 2021's 'Harmonizer' is another detour; it's a full-on skuzzy 'Synth' workout. Layers of distorted guitars vie with processed stabbing synths, with treated vocals and Fuzz-pedals galore. Yet another change of musical pace, but then that is part of his appeal.
Neil: Sometimes an artist explores all the places they can think of in one direction, and then need to take a dramatic change in direction. Thus is the case with cranked garage-rock maestro Ty Segall. After a two-year break ("an eternity in Segall terms"), 'Harmonizer' is a pulsing, modulated vocals, squelchy futuristic synth album. This is a bold new direction for him and, from this listening, very fertile territory for future sonic explorations.
Ragnarok. / Ragnarok
Mark: A classic NZ Progressive Rock album (reissued for the first time on CD & Vinyl this year) from a band that are regarded as the seminal influence on this strain of music in New Zealand. They even have their own Audioculture page, which documents the fascinating story of the band and is well worth reading. With male & also (surprisingly) female vocals, the band encompasses all the pomp, mythology, sword & sorcery, and space rock of 70s Prog, with Mellotrons & synths set to full, amid the pummelling psychadelica. It all holds up surprisingly well, and you can definitely hear the influence they had on lots of contemporary NZ & Wgtn bands making this type of music.
Neil: Another trip in time, back to another age. This time the album from the vaults is from the Auckland based psychedelic prog rock outfit Ragnarok with their self-titled album, its original release date 1975. As is befitting prog rock albums from this period there are doomy guitars, showcased musicianship, mellotron's galore and early 1970's synths. Perhaps making them more distinctive are the vocals by Lea Maalfrid, which are a happy addition to the mix. Think space rock from New Zealand in the 70's.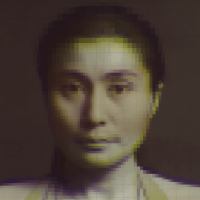 Ocean child : songs of Yoko Ono.
Mark: Forever associated with the Beatles and her own avant-garde leanings, the more accessible elements of Yoko Ono's work have gone somewhat under the radar, which this tribute compilation seeks to address. This is one of the few 'tribute' albums that stands on its own and, while none of these could be called conventional pop songs, the artists involved reveal just how interesting and melodic these songs are. More importantly, revealing how easily they fit into the spectrum of that artists body of work – all show how strongly her influence has permeated contemporary indie music.
Neil: An argument could be made that, for various reasons, Yoko Ono is one of the most under rated and undervalued musicians and songwriters around. Her unremittingly uncompromising approach to her art and music is part of the reason, being married to John Lennon and all that that entails has obviously played a part too. This compilation, on the whole, largely smooths out the more intense and experimental elements of her songs. It opts more for showcasing the various layers of inner beauty and loveliness to be found in many of the tracks. In doing so, it shows what a fine songwriter she is. A revealing listen.
Space Island. / Broods
Mark: Don't Feed the Pop Monster from 2019 didn't scale the heights of previous releases, perhaps due to what was going on in the background. This becomes much of the lyrical focus of their fourth album – as Broods return with short album of super catchy melodies, woven around slick pulsing beats. The lyrics sift through the detritus of a failed marriage; regret, anger, resignation and hope all filter through. The propulsive electro-pop also offers up plenty of soothing warm textures to comfort anyone experiencing the same emotions.
Neil: At the tail end of 2018 it looked like the New Zealand brother and sister duo Broods had cracked it. They had a hugely successful album and played to packed stadiums, but behind the scenes things were not a bed of roses for their singer Georgia Josiena Nott, who was going through the initial stages of a messy divorce. Unsurprisingly, the album resulting from this period is very emotional and personal, but it is not down beat. Indeed it's more a healing, upbeat, frank exploration of divorce, grief and trauma wrapped in the shiny crisp electro-pop sound familiar to their fans.
The studio wizardry of Todd Rundgren.
Mark: Some musicians also have such a distinctive touch as producers that you can almost hear their influence on a track, even if you don't know about their involvement. Brian Wilson & Leon Ware come to mind, and there are plenty of others, including of course Todd Rundgren. Rundgren's maverick style embraces a much wider musical palette than others, as is evidenced on this new Ace compilation, which encompasses tracks from across his career and every style – from post-punk to singer-songwriter, Blue-eyed soul & power-pop.
Neil: By the tender age of 20, Todd Rundgren was already heralded for his work with the Nazz both, for his memorable songs and also for his guitar playing. It wasn't really until his solo album, Something/Anything, that the true extent of his production skills came into focus. This compilation covers a twenty-year span, from the 70's till the 90's, and showcases both his production skills and his interest in an incredibly wide range of artists and musical styles. This compilation features some of his production work with musical luminaries such as Janis Joplin, Cheap trick, XTC and Patti Smith, to name but a few.
Looks like stormy weather : 1969-1975. / Smith, Sammi
Mark: On one hand, Sammi Smith was a female country outlaw in the same mould as Waylon or Willie with her gritty takes on life. On the other, she was a purveyor of lush country-pop similar to Dusty Springfield. She is most famous for being the first singer to achieve a hit with the now classic Kris Kristofferson song Help Me Make It Through the Night. This new Ace compilations covers her prime years after her hit with the Kristofferson song, when she signed with the small Mega label & recorded seven albums between 1970 and 1975. Her husky voice takes on songs about life's struggles from a female perspective and proves she was one of the most important female country figures of the 70s. Definitely worth checking out if you are a fan of Shelby Lynne.
Neil: Described in publicity of the time as the South's very own Dusty Springfield, Sammi Smith hit the big time when her cover of Kris Kristofferson's "Help me Make it Through the Night" made it into the American top ten in 1970. Sammi's stay at the top was fleeting, but this welcome compilation amply demonstrates what a fabulous singer she was. Think ultra-mellow and atmospheric country and western.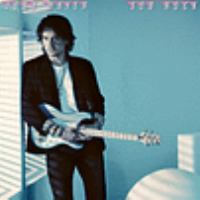 Sob rock. / Mayer, John
Mark: Early John Mayer albums always had shades of 80s influences (from Dire Straits to Hall & Oates to Go West) but 'Sob Rock' is the first album where those influences are firmly pushed to the fore, even down to the cover art. His later albums have never really reached the heights of Try or Continuum, but like his earnest '70s Laurel Canyon-inspired albums, this just seems to be a period he wants to pay direct homage to. So what you have with 'Sob Rock' is a solid take on the 80's contemporary AOR coffee house music, full of laid back songs about the travails of love & relationships. Alternately nostalgic, schmaltzy and comforting, even as it seems a bit light weight.
Neil: : Imagine you are a huge mainstream star, and you wrote and recorded a mainstream classic rock album in 1988 – the kind that would have dominated the charts at the time. Now imagine thatyou never released it until now! Well, that's exactly the concept behind John Mayer's 'Sob Rock'. It's a perfectly executed mainstream rock album straight out of the eighties. Except its not.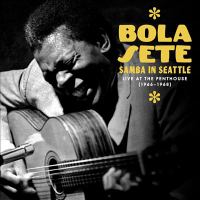 Samba in Seattle : live at the Penthouse (1966-1968). / Sete, Bola
Mark: Bola Sete was a famous Brazilian guitarist and composer, whose unique style merged traditional Brazilian rhythms with classical, jazz & pop grooves. The Penthouse was a well known jazz club in Seattle that operated in the 60s, hosting a plethora off greats from John Coltrane to Aretha Franklin, Bill Evans, Stan Getz & Wes Montgomery. This 3-Disc sets collects Sete's Trio performances there over a two year period, and is full of amazingly swinging samba & bossa grooves, along with classical and flamenco tunes and the occasional Jazz standard. Great Sunday morning music.
Neil: Brazilian guitarist Bola Sete passed in 1987, before the re-appraisal of music from this part of the world had happened. This perhaps explains why he isn't better known as the exceptional talent he is and was. In these recordings, he treads the line between bossa nova and jazz, displaying constant but finely crafted melodic innovation. The music is perfect chill out listening, but it is also jaw dropping in its virtuosity with as many as three melodic lines coming from Bola's guitar at any one time. The recordings are also of a very high technical quality, especially considering that they are live and from the 1960's.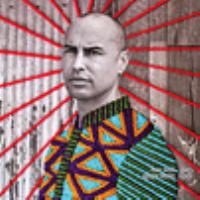 Hidden truths. / Aesili, Isaac
Mark: Isaac Aesili is a Māori musician, DJ and music producer now based in Bangkok. His trumpet playing features on many collaborations including Julien Dyne Chaos in the CBD, Lord Echo, Opensouls, Eru Dangerspiel, and the Recloose Live Band. 'Hidden truths' is his sophomore solo album. It has touches of electronica, neo-soul & soul-jazz, and a distinctly 90s acid jazz/Rebirth of the Cool vibe. Ladi6 & Rachel Fraser lend vocal touches to a couple of tracks. Cool & clubby.
Neil: New Zealand musician Isaac Aesili's sophomore solo album took three years to complete, and from a close listen you can tell. It's a rich work, fusing elements of house, electronic soul, funk, jazz and even R&B. It all holds together stylistically overall, and is also liberally peppered with many of the most talented soul and jazz talents in New Zealand.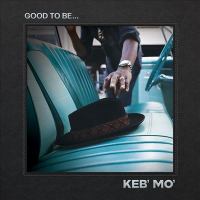 Good to be… / Keb' Mo'
Mark: The always reliable Keb' Mo' returns for another solo outing. His country-blues sound morphs into a wider acoustic singer-songwriter storytelling style for this, his fiftheeth album. It has more of a soulful Bill Withers feel. There's nothing really edgy or challenging here, but that's probably the point. Sometimes you just need some feel good comfort music, and that's what Keb' Mo' delivers here with this set of relaxing tunes about sunny and warm times with family & friends.
Neil: A generous serving of blues to sooth your soul in our troubled times. Five-time Grammy winner Keb Mo's latest outing is a collection of intimate and very approachable acoustic blues tunes, designed to be a welcoming and gentle balm of an album. Perfect unwind blues music.
Jamie McDell. / McDell, Jamie
Mark: McDell is a singer who has grown artistically with every release. Her debut album Six Strings and a Sailboat won a the Tui for the best pop album of 2013 but this, her fourth album, is far from the folk-pop of her debut. It's a mature Americana tinged country album, full of acoustic & steel guitar and violins. It was recorded in Nashville, which adds a pro layer to the production & musicians, but the authenticity in the music & dark tinged lyrical content is McDell's own. Part of a wave of really strong NZ Country artists. Reminded me a bit of early country-Taylor Swift in places.
Neil: Native New Zealander Jamie Mc Dell's self-titled album is an alt country amalgamation of many of her musical inspirations, such as her obvious love of the old time Nashville and the Laurel Canyon singer songwriters of the late 60's and early 70's. That's not to say that Jamie hasn't taken these sources and given them her own unique distinct twist, mainly in the shape of a distinct alt country edge. If alt-country and laurel canyon singer-songwriters are your thing, then this is well worth a listen.
Vines. / Sidewinder
Mark: Wellington band Sidewinder deliver up some old school hard rock on their debut album 'Vines'. Pristine recording and mix by James Goldsmith at The Surgery Studio, and mastering by Mike Gibson at Munki Studios, this really does sound great. Elements of grunge, desert rock & stoner rock all mix together. Their retro-rock style is definitely out of touch with current music trends, but that in itself is part of its charm, and what makes it sound oddly refreshing. Big guitars and big hooks reminiscent of the 90s sound of Soundgarden or Stone Temple Pilots.
Neil: Wellington's very own Sidewinder have just released their first outing which embraces a wide range of different aspects from the story-book of rock. It has still manages to have been produced in a way which emphasises their heavy, raw, crank it out sound. It's a strong, confident and assured first release. We strongly suggested checking it out and we look forward to hearing more from them in time.
Piece of me. / Lady Wray
Mark: Nicole Wray's stop & start career began as 'Nicole' on Missy Elliott's label, before she shifted away from modern pop/R&B to a more retro soul sound and formed Lady with UK soul singer Terri Walker, continuing on by herself as 'Lady Wray' after Walker left. This is her second album under the Lady Wray moniker, after 2016's Queen Alone, and half of these tracks have appeared as singles from as far back as 2019. Surprisingly it all seems of a cohesive whole, a classy set of vintage 70s soul stylings, with lyrics that focus on the ups and downs of love and life, and the strength of resilience to rise above it.
Neil: 'Piece of me' is a work that fondly recalls the more mellow side of 70's soul music. Lady Wray's stated intention for the album was to create music that would help people heal, and she definitely succeeds in this aim. The result is a mellow and chilled deep dive into Lady Wray's own distinctive brand of R & B.
The gleam / Park, Jiha
Mark: This album from Korean multi-instrumentalist/composer Park Jiha is a conceptual series of ambient avant-garde pieces that were improvised using traditional Korean instruments (piri, saenghwang, yanggeum) and a glockenspiel. A deeply relaxing and meditative album. The shimmering pieces are designed to create an ongoing sound, the break of day, the emergence of sunlight, the movement of light through our days, the fall of night. Like most 'concept' albums of minimalist music, it all sounds a bit pretentious and obtuse trying to explain what it sounds like. Best just to listen.
Neil: 'The Gleam' is an improvised, immersive, instrumental piece by Korean multi-instrumentalist Park Jiha. It exists on that edge between art and music, and the whole piece has a relaxing and meditative quality which flows in a very organic way. It is never static; it shimmers and sparkles, the musical equivalent of sunlight on calm water. It's an album best appreciated in one long immersive listen.