Amongst many other things Maggie Rainey-Smith is a poet, novelist, and short story writer. And just recently Maggie released her latest collection of poetry called Formica.
Formica is an honest and humorous collection of poems written in an unsentimental fashion that both speaks of Maggie herself and her individual history but also the wider issues that envelope individual lives. The poems in the collection are rooted in the 1950s, avoiding the pitfalls of nostalgia, the poems instead give the reader a more precise and unsentimental look at life.
The collection moves from youth to warrior crone and also pays homage to love in its various forms.
Maggie uses as her raw material the lives of all women of her generation –  "lives too often defined by their fertility and kitchen appliances when there was fun and fulfilment to be had elsewhere. Not that Maggie doesn't adore her Kenwood mixer, but it lines up with abiding friendships, granddaughters, travel, sex and the joy of words."
She is a remarkable talent and when the opportunity to interview her about Formica arose, we leapt at it. This interview with  was done in conjunction with the Caffeine and Aspirin arts and entertainment review show on Radioactive FM and was conducted by Caffeine and Aspirin host, Tanya Ashcroft. Below is the podcast of that interview for your enjoyment:
We are thrilled that Maggie took time out from her very busy schedule to talk to us about Formica, her life, and her writing career. We wish to extend our heartfelt thanks.
Content warning: interview includes adult themes
Maggie's books are available to borrow from the library.
About turns: a novel / Rainey-Smith, Maggie
"Irene has a secret. It slips out inadvertently during book club when the wine has been flowing too freely. Her teenage years as a marching girl are not something she had wanted her friend Ferrida to know about. She's always wanted Ferrida's approval, for her friendship is as important and fraught as the one with Paula, when they marched together all those years ago. But friends don't necessarily march to the same beat, and Irene finds it hard to keep step. ABOUT TURNS, with its humorous insights into New Zealand women and their allegiances, will have you and your friends laughing in unison." ( Adapted from Catalogue)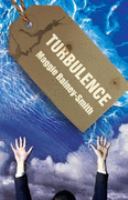 Turbulence / Rainey-Smith, Maggie
"Adam is fortyish, coasting along and relatively content while his glamorous partner, Louise, takes centre stage. But half a lifetime ago, his aspirations were higher and he was certain about the future he'd share with Judy. When an unexpected invitation arrives, uncomfortable truths resurface and the secrets of the past spill out. How will Adam manage to attend a reunion in the company of both Louise and Judy – not to mention stepfatherhood and a state of siege at work? " (Catalogue)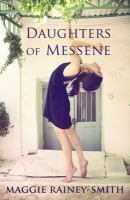 Daughters of Messene / Rainey-Smith, Maggie
"Your history, Artemis, is full of female warriors." Artemis has the name of a goddess, but she has trouble living up to it. Instead she usually just runs away. She's running now … away from the married man she's been seeing, and the Greek community in New Zealand who think they know what's best, and into the arms of family in the Peloponnese that she's never met. She carries her mother's ashes and an ipod with recordings, which bit by bit tell the shocking story of what happened to Artemis' grandmother during the Greek Civil War." (Adapted from Catalogue)