Statler: Well, it was good.
Waldorf: Ah, it was very bad.
Statler: Well, it was average.
Waldorf: Ah, it was in the middle there.
Statler: Ah, it wasn't that great.
Waldorf: I kind of liked it."
-'The Muppet Show'.

I'm Mark, the Music & Film Specialist at Wellington City Libraries (I also run the Libraries' Wellington Music Facebook page). Every month my colleague Neil and I cast our eye over the new material we have been buying for the Music collection at our CBD Te Awe library, and pick out some interesting titles across a range of music genres to review. Our limit is a few lines only. Do we actually know anything about new music? Can you encapsulate an entire album in just a couple of lines? Are we just too old to understand what most of this music is banging on about?
Read on to find out…

Ash and bone. / Long, David
Mark: Atmospheric instrumental avant-classical pieces from the multi-talented Long (The Labcoats, Teeth, numerous film works). The album merges elements of his various musical identities, from experimental textures, to muted chamber elements, to touches of synths and electronica. A bit on a Tuba may be followed by a banjo or an electric guitar, then some ethereal flute, discordant trumpet and some soothing synth washes. Full of tension & release, the album never settles on a genre, reflective of its composers musical spirit.
Neil: David Long is a New Zealand music legend. A founding member of the Mutton Birds, long time soundtrack creator for Peter Jackson's films with a plethora of awards for production, composition and playing as well, and that's just scratching the surface. 'Ash and Bone', his latest release on Rattle Records, sees him in full blown experimental mode. The album defies easy classification. Acoustic-electronics, Alt chamber-experimental and instrumental have all been mentioned. This is very much its own creature: a rich, deep, and rewarding listen.
The boy named If / Costello, Elvis
Mark: Have to admit that the last Elvis album I recall listening to was Momofuku, but he seems to be having a bit of a late career renaissance with 2018's Look Now, 2020's Hey Clockface and now this new album. 'The boy named If' harks back to a late 80s Attractions sound, alongside his trademark lyrical barbs and the tight backing of his long-time musical cohorts. A sort of linking concept ,of a boy becoming a man, frames these swinging melodic rockers and subtle ballads. There's a real cohesiveness and energy here, someone mining their back catalogue for modern inspiration as opposed to nostalgic re-tread.
Neil: 'The boy named If" is a spikey and punchy album with a raw edge. Elvis Costello's latest album sounds like an older version of himself has travelled back in time to the beginning of his career to create a new work. The album is infused with the urgent trademark sound of his first releases,whilst also incorporating his life experience since those days into the work.
Laurel hell. / Mitski
Mark: 6th album from Mitski Miyawaki, following 2018's Be the Cowboy, where she adopted the persona of a frustrated married woman. 'Laurel Hell' shifts back to a more personal perspective, with a super-slick 80's indie pop sheen. Two tracks ('The Only Heartbreaker' and 'Love Me More ) date from 2021. The former made President Barack Obama's list of top songs of 2021, which he tweets out every year, and the Guardian recently claimed she is the currently the best young songwriter coming out of the U.S. This is a super catchy, big synthy-pop album that seems destined to be her mainstream breakthrough. Another highlight is the album's complex layered lyrics that deal with relationships and issues relevant to both millennials & Gen Z. Really good.
Neil: Mitski's sixth album wears it's 80's influences very much to the fore. But this isn't the cheesy 80's, this is the sharp and ultra-cool 80's. 'Laurel Hell' comes resplendent with sharp lyrics and infectious synth hooks, all combining to create a strong emotional impact.
Ants from up there / Black Country, New Road
Mark: This might definitely be a case of being too old to fathom this band's music. Singer Isaac Wood's has a distinctive voice (a bit reminiscent of Jarvis Cocker), and on the band's (acclaimed) 2nd album he meanders through a series of moody vignettes with a backing that sounds like free-jazz meets baroque pop. There are no 'singles' or anything like that, just lot of impressionistic lyrics that are ultra serious and then dryly witty. Alternately a baffling & fascinating listen.
Neil: American minimalism joins forces with post punk guitars, and Jarvis Cocker vocal and lyrical stylings, in this much heralded and lauded second release from Black Country, New Road.
This quiet room. / Vietnam (Musical group)
Mark: Vietnam formed at high school in Wainuiomata forty years ago, and were active in the Wellington music scene from 1981-85. They reformed in 2017 to celebrate the reissue of their self-titled 1985 debut, leading to a desire to record a final album. The members are now based between Sydney and Wellington. 'This quiet room' is a really solid and catchy album, made up of new studio recordings of unreleased material from their live gigs, along with a bunch of new tracks. They wear their influences on their sleeves (The Cure, Joy Division), but it merges with that distinctively NZ 80's jangle pop sound to give it a different take.
Neil: Wellington band Vietnam has now claimed the world record for the longest period between releases. It's been 37 years since the release of their self-titled EP! However, listening to the album, it sounds like time has stopped in its tracks for the post punk outfit. This album, with the exception of superior production values, could have been release way back then. If, like me, you're a fan of music from this point in time, especially in New Zealand, then this may well work for you. It's an atmospheric, finely crafted, sonic time machine.
No medium. / Rosali
Mark: The 3rd album from Philadelphia Americana artist. This made a Guardian list of Hidden Music gems from 2021. This is a really nice album; A merging of country-rock elements with classicist singer-songwriter pop, focusing on the travails of love & relationships. It sounds a lot like early Aimee Mann in places, so definitely worth checking out if you're a fan of Aimee Man. And who isn't?….
Neil: : There is some dark territory explored in 'No Medium'. Death, loss, and addiction, to name but a few. The album gets its title from a quote from Jane Eyre, and Rosali has the perfect plaintive voice to convey the emotions to be found in these dark places. Her gifted backing musicians sound like they are channelling the country incarnation of Neil Young's Crazy horse, and the two fit seamlessly together. It is a taut, mutedly intense album full of raw emotion.
De pelicula / Limiñanas
Mark: This is another album that made the Guardian list of Hidden Music Gems from last year. Psych-rock duo the Limiñanas join forces with DJ Laurent Garnier to create the 'soundtrack' to an imaginary movie about a couple of teenage runaways (Juliette and Saul) on a heady booze-fuelled road trip through the South of France. Swirling techno beats, dreamlike loops, and psychedelic motorik grooves pulsate in a hedonistic peon to escapism.
Neil: Designed as a modern French psychedelic rock album that is the accompanying soundtrack for an imaginary cult road movie, De pelicula is very 60's hip. Lots of fuzzy guitars and mega cool (in a French road movie way). It moves effortlessly from trance, dreamlike elements, to night club cool swing in its psychedelic-ness.
Heisei no oto : Japanese left​-​field pop from the CD age, 1989​-​1996.
Mark: This compilation captures Japanese music from a pivotal time, when technology was drastically changing what 'sounds' it was possible to create. The project of 2 owners of Osaka record stores, their version of crate digging was to highlight a bunch of tracks that were only available on CD during this fertile period – when the medium became the dominant force in music listening. Opposed to other collections that focus on music from city environs, or the Japanese idea of 'Environmental Music', this compilation takes a broader approach, to encompasses dance, electronica, funk, new age & pop. Full of lost gems.
Neil: Like all compilations of this type, this is a mixed bag. Japanese pop from this period was particularly interesting because it was at this juncture in time that the explosion of New Technology (especially in the availability and cost of mass market Synths and drum machines) really hit. This in turn fuelled new ideas and approaches to music. It's been lovingly curated through some deep and dedicated music crate diving over the years, and spreads its musical net very widely. Fascinating stuff, linked largely by the effect that this New Technology was having on Japanese pop.
Space 1.8. / Sinephro, Nala
Mark: Space is the place on this debut album from Caribbean-Belgian, London-based, Jazz composer/harpist Nala Sinephro. Gathering some of the new stars of the UK Jazz scene (including Nubya Garcia), she has created an ambient Jazz classic. Pedal harp, modular synths, and saxophones combine in a swirl of liquid soundscapes to form warm meditative pieces. Like the soundtrack to a journey through the cosmos, or through's one's own mind. Deeply relaxing.
Neil: Nala Sinephro uses and blurs the use of acoustic and electronic elements in this ambient cosmic Jazz piece. It is an intimate, mellow, and very relaxing work; yet never dull, more a transfixing lure of sound. It feels like a new movement has begun with albums like this and Promises, the album by Floating Points and Pharoah Sanders in its fold.
Forfolks. / Parker, Jeff
Mark: Second solo guitar album from the Tortoise guitarist. For this album he created a hook, made a groove on his guitar, sampled this short snippet, then looped it so he can play over and around it – in a similar way to the overdubbing of pianists Lennie Tristano or Bill Evans. Unique rhythms and chromatic changes hold your interest throughout this introspective album.
Neil: Forfolks comprises of eight tracks that could loosely be described as techno dream; Trance, ambient, modern solo classical guitar combined with jazz underpinnings. If all that sounds a bit much, have no fear. This is a soft and gentle work from the Tortoise guitarist. A meditative and inspiring musical work that demonstrates virtuosic experimental guitar playing going with a tranquil flow that never feels difficult.
Seventeen going under. / Fender, Sam
Mark: This made the Guardian's Top 20 for the Best Albums of 2021. An album of bitter lamentations on the state of life for young people in the UK; it speaks to being trapped in living situations that foster bad habits and poor mental health, and abandoned by politicians and collapsing social infrastructure. Lyrically it's a bit depressing, but the music is almost a polar opposite – a series of pounding, Springsteen-esque anthems that rouse the blood to fight for your place and overcome whatever sets you back.
Neil: The second album from the English musician Sam Fender is a punchy, bruisingly honest account of his recent years and is written in that orbit where the personal and wider social concerns mix and intertwine. His song writing skills have really expanded and bloomed, bringing the lyrical content sharply to the fore. In some ways it reminded me of the early Jam, with its energy and focus on socio personal themes.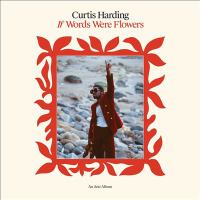 If words were flowers. / Harding, Curtis
Mark: 3rd album from the Michigan R&B singer who fuses vintage soul sounds with touches of contemporary Hip-Hop, indie rock & psychedelica. Harding mines the Southern Soul style for his retro influences, fusing it with various other musical forms to frame contemporary issues of political & social unrest, which he then filters through universal songs about love & understanding.
Neil: Curtis Harding's 'If words were flowers' has all the hallmarks of a vintage R&B/soul album from the 1970's, but is also aware of our modern music environment, incorporating rap elements in places. As is fitting of music evoking this time, it is a bass heavy, echo laden outing. The optimistic viewpoint of soul and funk music of the 1970's is also strongly recalled in the lyrics. To give you a flavour of what to expect, if Curtis Mayfield was around today he might well be producing work in this vein.
Lonely Guest. / Lonely Guest
Mark: Musical project conceived by Tricky, featuring guests such as Idles' Joe Talbot, Maxïmo Park's Paul Smith, Polish singer Marta Złakowska, Oh Land, Breanna Barbara & the late Lee Scratch Perry. Minimalist electronica, Hip-Hop and downtempo ballads all merge in a place where desperation and romance hold equal sway.
Neil: Tricky's latest musically alter ego 'Lonely Guest', finds him collaborating with a whole host of musical guests. The result is a trip-rock, stripped back, dark organic work. While sparse in many ways – the whole ten track album is only 25 mins long – it's an artistically accomplished and thrillingly varied work that still contains a unified feel. I particularly enjoyed the Lee Scratch Perry collaborative piece 'Atmosphere'.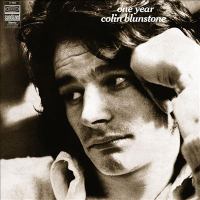 One year. / Blunstone, Colin
Mark: The 1971 debut solo album from the frontman of ground-breaking 60's band The Zombies, reissued for its 50th anniversary. A classic baroque-chamber-pop album, helmed by his immaculate & mesmerising vocal delivery. Gentle chamber-styled acoustic numbers sit next to blue-eyes soul laments and baroque string interludes – all tinged with the melancholy resulting from a crushing breakup. Delicate and wistful music that ponders the universal themes of lost love and regret. If you enjoyed this check out: Tea & symphony : the English baroque sound 1968-1974.
Neil: 'One year' is a re-release of the classic 1971 debut solo album from The Zombies lead vocalist Colin Blunstone. It is a gorgeous, sad, and romantic singer-songwriter composition; a breakup album. It is listed in The Guardian's 1,000 albums to hear before you die and rightly so. If you are unfamiliar with it, it has some similarities to the work of Nick Drake or the solo guitar outings of Neil Young in the early 1970's, though it is very much its own unique and personal work. If you like this kind of music, then this is a must listen.
Tell me what you miss the most. / Tasha
Mark: Second album from a Chicago songwriter who combines R&B, pop & folk. The songs are focused on the differing stages of relationships in all their shades, specific moments of those relationships with a backing of gentle lilting acoustic guitars and flutes. A lovely breezy 'guitar-soul' vibe, similar to Corinne Bailey-Rae or Nilüfer Yanya, while some tracks have a fuller band sound, complete with sweeping strings. It may be a bit too easy listening in places, however dismissing this as quintessential 'coffee-table music' negates the level of sincerity and musicianship at play here.
Neil: 'Tell me what you miss the most' is a subtle and intimate album that explores various states of relationship. The second album from this Chicago artist, it is a very carefully hewn creation. Everything in the album is stripped away to a bare minimum to reveal the emotional core of the work: vocals, guitar and sparingly, delicately applied atmospheric, instrumentation. It's another gorgeous solo work that again reminds me of this month's touch stone artist Nick Drake.
Bloodmoon. I. / Converge
Mark: Metalcore pioneers team up with doom-folk songstress Chelsea Wolfe, her writing partner Ben Chisolm and Cave In's Stephen Brodsky. Agitation and unease abound, as pounding and visceral meets symphonic and melodic. The 'grandiose' button is firmly pushed into the red… Worth checking out if you're a fan of either artist.
Neil: Converge have been on a thirty-year musical journey before arriving at 'Bloodmoon. I.', their tenth album. The hardcore band have enlisted the collaborative creative energies of Chelsea Wolfe, Ben Chisolm, and Stephen Brodsky to bring something new to the mix. This is a much more expansive outing than their usual oeuvre; it employs a much wider sound palette and is grander in scale and ambition than much of their previous work.
Private space / Jones, Durand
Mark: More meticulously re-created retro-soul from Durand Jones & the Indications. Synths & velvety strings add a more late night 70s Disco vibe to this one. The opening track addresses the similar kind of social agitation & unrest that The Isley Brothers, The Temptations or Earth, Wind & Fire might have sung about when they made similar music in the 70's – however most of the tracks focus on a positive groove of togetherness, love, connection, and friendship.
Neil: The full force of a 70's disco funk soul vibe informs every aspect of 'Private space'. From the lyrical content to the funky groove rhythms, it is a superbly crafted recreation of the kind of album that wouldn't have been out of place in 1974, and would have probably featured high in the charts of the time.
Vital / Big Brave
Mark: This 5th album from Montreal Experimental rock trio Big Brave also ended up on the Guardian list of overlooked albums from 2021. Though beginning their career playing stripped down folk, Big Brave developed a more heavier drone metal sound, and this album is regarded as the artistic culmination of that shift. Massive riffs meet slabs of sculptured noise and rumbling drones. A truly immersive album, best listened to on a loud stereo system or on headphones. The female vocals of Robin Wattie also give it a distinct identity within this male dominated genre.
Neil: The experimental Montreal metal trio Big Brave's latest album has at its core gigantic, thunderous, oceanic raw waves of drone guitar. A Sonic cliff of power that eventually dissipates, crumbles and fades. The anguished emotionally charged vocals interspersed are reminiscent of P J Harvey or Patti Smith. An intense and relentless listen. A powerhouse of an album, best played very very loud.
Projector. / Geese (Musical group)
Mark: Post-punk outfit from Brooklyn, who began playing together at High school. Their 2020 home demos attracted the attention of multiple labels, leading to the release of their acclaimed debut album 'Projector' on Partisan Records [IDLES, Fontaines D.C]. They bring an amalgam of post-rock, post-punk, prog and indie-rock elements together. There are hints of influences like The Strokes, Parquet Courts, Television, Coldplay, Radiohead, Alt-J, and Krautrock; all taken, thrown together, and morphed into their own angular sound. An energetic new take on the traditional 'guitar-rock', Geese are from a generation that follows no prescribed musical rule book. Ones to watch.
Neil: There has been a lot of hype and buzz surrounding the Brooklyn band Geese, and their debut album 'Projector'. The album is resplendent with post-punk styled, cut-time rhythms, and angular guitars. It is also alive with edgy energy and inventiveness, reminding me in places of Talking Heads, especially in their early pre-Eno guitar heavy years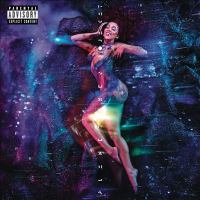 Planet Her. / Doja Cat
Mark: Doja Cat is the quintessential 21st century artist, melding everything from Rap to Pop, Trap, R&B, or Reggaeton to create edgy tunes (and social media content) full of her distinctive rapping, pop-culture references and hyper-sexual attitude. All the musical eclecticism wouldn't work if the hooks weren't so good, and the production is so crisp and detailed that she manages to glide effortlessly from one style to another. But is it all just premeditated versatility designed to create TikTok dance crazes, rather than a genuine musical identity? Maybe she's just a reflection of the growing power of Tik-Tok to create stars outside of the traditional music industry.
Neil: Pop-rap queen and social media sensation Doja Cat release 'Planet Her' is a loosely themed concept album. Doja Cat is a very 21st century artist, so she wears the 'concept' elements of the album with a studied breezy indifference. Musically, the album is an eclectic mix of pop and rap with a strong melodic sensibility.