Take a peek at some of our most recent biographies.  Unprotected : a memoir is gay black actor Billy Porter's testimony to the power of talent and courage that overcame an environment of abuse, racism, and homophobia.  John Higgs helps us better understand the poet, artist and visionary that was William Blake in William Blake vs the world. Experience the global refugee crisis through the eyes of Mondiant Dogon, a survivor of the Rwandan genocide, as he recounts a saga of horror, deprivation, frustration and ultimately hope in Those we throw away are diamonds. Read on to find more of our latest biographies.
Act like you got some sense : and other things my daughters taught me / Foxx, Jamie
"In this hilarious and heartfelt memoir, award-winning, multi-talented entertainer Jamie Foxx shares the story of being raised by his no-nonsense grandmother, the glamour and pitfalls of life in Hollywood, and the lessons he took from both worlds to raise his two daughters" (Catalogue)
"A practical, sometimes profane, always entertaining guide to the fine art of parenting." (Kirkus Review)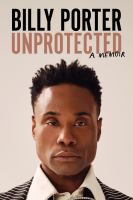 Unprotected : a memoir / Porter, Billy
"Before Billy Porter was slaying red carpets and giving an iconic Emmy-winning performance in the celebrated TV show Pose; before he was the groundbreaking Tony and Grammy Award-winning star of Broadway's Kinky Boots, Porter was a young boy in Pittsburgh who was seen as different, who didn't fit in. At five years old, Porter was sent to therapy to 'fix' his effeminacy. He was endlessly bullied at school, sexually abused by his stepfather, and criticized at his church. Porter came of age in a world where simply being himself was a constant struggle."(Catalogue) Also available an eBook and as an eAudiobook narrated by the man himself!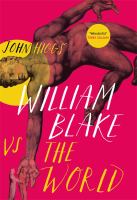 William Blake vs the world / Higgs, John
"Poet, artist and visionary, William Blake was an archetypal misunderstood genius. His life passed without recognition and he worked without reward, mocked, dismissed and misinterpreted. Yet from his ignoble end in a pauper's grave, Blake is now considered a seminal figure in the history of the poetry and visual art of the Romantic Age. Taking the reader on wild detours into unfamiliar territory, John Higgs places the bewildering eccentricities of a most singular artist into context. And although the journey begins with us trying to understand him, we will ultimately discover that it is Blake who helps us to understand ourselves." (Adapted from catalogue)
Going there / Couric, Katie
"For more than 40 years American journalist Katie Couric has been an iconic presence in the media world. In her brutally honest memoir, she reveals how she has balanced her personality, intellectual curiosity and desire to be taken seriously while facing a host of challenges: an eating disorder, sexism, the perils of celebrity– and rebuilding her life with two young daughters after her husband, Jay Monahan, died of colon cancer. Couric writes about the culture at CBS– rife with gender inequality and predatory behaviour–and the downfall of Matt Lauer." (Adapted from catalogue)
Those we throw away are diamonds : a refugee's search for home / Dogon, Mondiant "A stunningly beautiful and heart-breaking lens on the global refugee crisis, from a man who faced the very worst of humanity and survived to advocate for refugees everywhere. One night when Mondiant Dogon, a Bagogwe Tutsi born in Congo, was very young, his family fled into the bush after learning that they were to be killed within hours. Beginning their long and dangerous journey into Rwanda, his family made their way to the first of several UN tent cities in which they would spend the next quarter century. Against all odds, and through grit and good fortune, he managed to be one of the few Congolese Tutsis to receive an education in Rwanda. Eventually, Dogon came to the US and became an advocate for his people. " (Adapted from catalogue)
Odd boy out / Brandreth, Gyles Daubeney
"In Odd boy out, Giles Brandreth provides a revealing and entertaining account of growing up and coming of age in an apparently well-to-do but always strapped-for-cash middle-class English family. It is a story about the ordinary things – family life, happiness, ambition and love, but it also about adventures – meeting princes and presidents, visiting death-row in America, exploring the sex clubs of Copenhagen. It is a story of a boy blessed with wit, what he got up to and who he met in those remarkable years after the Second World War." (Adapted from catalogue). Also available as a eBook.