Statler: Well, it was good.
Waldorf: Ah, it was very bad.
Statler: Well, it was average.
Waldorf: Ah, it was in the middle there.
Statler: Ah, it wasn't that great.
Waldorf: I kind of liked it."
-'The Muppet Show'.
I'm Mark, the Music & Film Specialist at Wellington City Libraries (I also run the Libraries' Wellington Music Facebook page). Every month, my colleague Neil and I cast our eye over the new material we have been buying for the Music collection at Te Awe library. We also like to pick out some interesting titles, across a range of music genres, to review. Our limit is a few lines only. Do we actually know anything about new music? Can you encapsulate an entire album in just a couple of lines? Are we just too old to understand what most of this music is banging on about?
Read on to find out…

Iowa dream. / Russell, Arthur
Mark: A truly unique figure in music, whose work encompassed everything from electronica, to the avant-garde, Disco and quirky lo-fi singer-songwriter pop. Russell passed away in 1992 and 'Iowa Dream' is the latest (2019) collection of unreleased material & home demos. This collection is a sprawl of diverse genres, including commercial 70's meditative singer-songwriter efforts, lo-fi country twang, 80s Jazz-infected rock and quirky observational pop. A fitting document of a singular talent who followed his musical muses' wherever they led.
Neil: Arthur Russell's posthumous 2019 release Iowa Dreams contains 19 unfinished demo tracks, all displaying a markedly consistently high level of quality. Each track showcases the notoriously shy singer-songwriter's sophisticated, intelligent and thoughtful approach to lyrics and his often genre defining approach to the accompanying musical settings. It's all a mellow and chilled affair, and provides an excellent introduction to his work if you are unfamiliar with his music.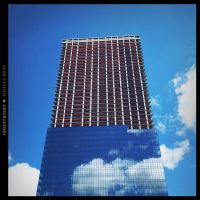 Observatory. / Aeon Station
Mark: Aeon Station is Kevin Whelan, of the critically lauded cult-indie New Jersey band The Wrens. The long delayed follow up to the acclaimed Wrens 2003 album The Meadowlands was eventually finished in 2013, only to have the bands other songwriter say he needed more time to work on his songs. The relationship between the two men further deteriorated over time, leading Whelan to take his songs for that album and strike out on his own. Adding, as well, a decade's worth of new material, the result is a great album steeped in classic indie-rock that has the passion of someone rediscovering their love of making music, but also a poignancy of time lost. The power-pop moments are surround by reflective & therapeutic introspections dealing with the frustrations that have plagued his musical career.
Neil: Kevin Whelan, the driving force behind Aeon Station, was a key part of the influential band The Wrens. It was this bands long failure (over many years) to deliver a follow up to their acclaimed album The Meadowlands that is the creative catalyst for this work. Indeed, it features five tracks intended for that abandoned album and two members of the now defunct outfit. The result is a beautiful, melancholic bittersweet debut solo that revolves around the examination of lost dreams.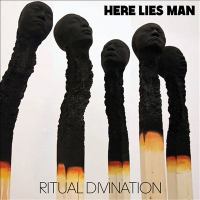 Ritual divination. / Here Lies Man
Mark: This was on AllMusic's Best Rock Albums of 2021 list. Here Lies Man are an LA band who merge stoner metal with afrobeat rhythms. This long album, full of epic riffs that shift and morph into different strands, pulls in old school Sabbath elements, Fela Kuti like jams and shades of the Motown hard-rockers Rare Earth. The rhythmic complexity of what's happening in each track keeps you engaged over the course of the album.
Neil: What can you say about this album? Well, imagine afrobeat mixing with vintage Black Sabbath, sprinkled with art rock overtones and a lot of fuzz. The whole project perhaps wears their 70's Black Sabbath influence a bit too heavily to be its own thing. That said, it is surprisingly coherent and enjoyable with solid Tony Iommish riff's aplenty and a gloriously fun listen.
662. / Ingram, Christone "Kingfish"
Mark: Mojo's best Blues Album of 2021. The 2nd album from the hot young Blues star builds solidly from his dazzling debut. It's straight ahead blues, but incorporates more R&B grooves and rock riffs this time around, building upon his classic sound and muscular soloing. He isn't reinventing the wheel with what he's doing, but the juxtaposition of his young years with his veteran skills gives a weight to everything, and his vocals provide an earnest and honest take on hard times and struggles.
Neil: 22-year-old Christone "Kingfish" Ingram delivers a collection of hard driving blue's tracks on his album 662. The full gambit of blues styles is on show; some tracks lean towards blues funk, some towards blues pop and even some that are reminiscent of early Zeppelin Blues rock. The energy, technical skill and enthusiasm Kingfisher shows throughout the album never falters. In short, if you are a blues fan it comes highly recommended.
The missing star. / Lunatraktors
Mark: This made 2nd place on Mojo's best Folk albums of 2021 (after Peggy Seeger's First farewell). Lunatraktors are an 'Alt-folk' band who pioneered the philosophy of 'broken folk', taking traditional (& modern) songs and music and re-interpreting them. The first track, for example, is the traditional 'Rigs of the Time' with updated the lyrics to include mentions of Brexit, Facebook, Covid-19 and the corruption of politics by UK elites. Other songs feature melodica, harmonium, odd percussion and drones, A mix up of the traditional with takes on Fake news and Leonard Cohen covers, this album is worth checking out if you are looking for folk that mixes the old with some new experimentation.
Neil: The British Folk genre has a long history of politically motivated songs. The Lunatraktors album 'The missing star' walks firmly and proudly in those footsteps, with songs about nurses pay, modern British institutional corruption and even Brexit. The setting is less traditional; edgy overlapping Folk harmonies and stripped back percussion all goes into a potent album of what the band themselves, very accurately and provocatively, describe as "Broken Folk".
Let the night in. / Elise, Kendall
Mark: Auckland country singer-songwriter Kendall Elise made Graham Reid's Best of Elsewhere 2021 picks with this album. More 'country-ish', as it features some rockabilly, traditional country ballads, rockers, moody torch-noir and dark folk. There's some top song-writing on display, alongside her natural empathetic voice, that convinces within all the emotional shades of the songs. Definitely worth a listen.
Neil: Kendal Elise's new album tilts its head at several musical styles from acoustic introspective rock, to folk and blues. There's even a little bit of rockabilly, whilst largely staying in the country music genre. There is even a rocking country cover, a version of Suzi Quatro's 'Your mamma won't like me'. Her vocals are strong and soulful, with a 60's feel, and she reads the emotional content within each track with precision.
Foolish loving spaces. / Blossoms
Mark: Super catchy third album from the young UK group of schoolfriends, who rose in the 2010's from small gigs in their native Stockport with word of mouth EPs, to stadium headliners. This is a really great blend of peppy, synthy, power-pop, that takes elements from Brit-pop, early Strokes and Rooney to create propulsive driving pop songs with wry takes on modern relationships. Really enjoyed this.
Neil: 'Foolish loving spaces' is a swirling 70's disco ball of an album that oozes disco glam from every musical pore. The often-ultra-catchy pop tunes hark back to the golden age of the 70's, when disco was king. Think of a band that channels Abba or The Osmond's and you know what you are in for.
Fir wave. / Peel, Hannah
Mark: Shortlisted for the 2021 Mercury Prize, 'Fir Wave' sees the Northern Irish composer and producer reinterpreting Delia Derbyshire and the Radiophonic Workshop's 1972 album 'Electrosonic'. It is a testament to Peel's talent that she make this reinterpretation, with 21st century music technology, seem like a collaboration effort between the two women. Deeply hypnotic, this is a fitting homage to one of the great female pioneers of Electronic music as well as a significant piece of music from Peel itself.
Neil: Delia Derbyshire, along with Daphne Oram, is regarded as one of the legendary and founding musicians of modern electronic music. This is especially, though not exclusively, through their work with the BBC Radiophonic Workshop. 'Fir wave' uses fragments and elements of Delia's work, but instead of trying to create something in the same tone as the originals, Peel takes a much more daring approach. Whilst paying homage, Peel only uses these elements as starting points, crafting them instead into a phantasmagorical, unique, and tightly bound atmospheric sound world with each track possessing and having its own character.
Fleuves de l'âme. / Hedfi, Houeida
Mark: This debut album by Tunisian percussionist Houeid Hedfi was more than 10 years in the making. Hedfi began playing music in a band who played a form of percussive trance music associated with Tunisia's black sub-Saharan minority. Hedfi wanted to create something that was more melodic, not just rhythmic, and so she began working with a Tunisian violinist, a Palestinian bouzouk player and, as producer, The Knife's Olof Dreijer. The resulting album was created over a 9 year period in France, Tunisia, and Germany. A sensual and atmospheric journey, as traditional instrumentation meets subtly embedded electronics and drones, evoking memory, yearning, peace and loss.
Neil: This dreamy Tunisian music inspired ambient work is themed around rivers and water. The work is sensual in feel, punctuated with lush melodies and cascading eastern rhythmic components. It shows the limitations of some Western music, being an expansive work that explores other non-western musical legacies. It contains mystical and trance like elements, yet you know from listening to it that the creation of the various pieces shows a very focussed musical mind at work. It rightly featured heavily on many of the best of 2021 lists.
The nearer the fountain, more pure the stream flows. / Albarn, Damon
Mark: The second solo album for the Blur/Gorillaz frontman after Everyday Robots (2014). It was initially planned as an orchestral homage to his adopted homeland of Iceland, until Covid-19 forced a change of direction. The result has the underpinnings of the original instrumental context, with the focus on sonic washes and moody atmospheres, but the added vocals give shape to a meditative concept-ish album built around isolation. Some tracks were better than other, and I'm not sure if it all works as a whole. Worth checking out if you've followed his other musical diversions.
Neil: The Gorillaz's and Blur frontman Damon Albarn is well known as a musical polymath, from film soundtracks to Brit Pop. 'The nearer the fountain, more pure the stream flows' is his latest musical departure, and one of his most personal works. It is inspired by, and a meditation on, the Icelandic landscape a country he now holds dual citizenship for. The final work takes this central theme, and effortlessly morphs it into a much wider viewed piece about climate crisis, grief, and loss. It is a classically structured melancholic piece, and a sad musical love letter to his adopted country and, in a more general sense, to our current situation.
Hopelessly in love. / Thompson, Carroll
Mark: This is the 40th Anniversary of this Lovers Rock 1981 classic album from English singer Carroll Thompson. Her beautifully sweet soulful voice , the lilting rhythms, the lovelorn lyrics, the endlessly melodic tracks all make this an enduring classic of British Reggae. You can see the influence this had on future generations of UK female singers. The Guardian included it in their list of "1000 Albums to Hear Before You Die", describing the album as "a sort of dub-wise version of Joni Mitchell's Blue". Can't say I'm much of a Reggae fan but I really enjoyed this.
Neil: This long out of date album was originally released in 1981. In revisiting this work 40 years later, you can see how this album helped define British reggae and widened the parameters of how Reggae was perceived, especially in the UK. It does so by being much more intimate, with the lyrical contents focussing much more on personal relationships and everyday life. The musical content is simultaneously lighter in tone, and carries a carefully crafted pop sensibility through these elements that was rarely explored at the time, if at all. 'Hopelessly in love' it would go on to be rightfully regarded as a ground-breaking work.
Next is now. / Goldman, Vivien
Mark: Goldman is an iconic figure in the Punk movement, through her work as both a musician in the 80s, her music writing & journalism, and her work in education. This is her first solo material in 40 years. Produced by Youth, the album is more dubby New-Wave than punk, full of catchy reverb laden vocals and synthy electronics, underpinning the politically focused songs that address such issues as immigration. Certainly more polished than her previous punk/experimental work, this album chooses to focus on an optimistic take on the future.
Neil: Vivien Goldman is a bit of a musical legend both as a journalist and as a musician, working with the likes of John Lydon and Bob Marley as well as being a member of the New Wave band The Flying Lizards. In 'Next is now', political lyrics combine with dubby, funky Tom Tom Club musical settings while being covered with a veneer of punk sensibility. The album resolutely sets out to comment on the tumultuous times we find ourselves in. It reminded me of an updated version of Chumbawamba in feel and political sentiment.
Buffalo Nichols. / Nichols, Buffalo
Mark: This debut album from this 30 year old Texan got lots of good press last year, and deservedly so. The husky voiced singer delivers some searing political commentary alongside some smokey acoustic guitar fingering. Raw and old-school sounding, he paints a bleak picture of modern society in these hard hitting vignettes. Powerful.
Neil: Buffalo Nichols' album builds on the legacies of many blues luminaries such as Robert Cray or even Robert Johnson, musicians he clearly loves. But the lyrics deal with contemporary issues in America of race and social injustice. And Buffalo's husky voice and accomplished finger picking blues style ensures that this is a lonesome, compelling blues outing.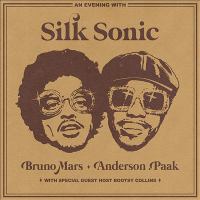 An evening with Silk Sonic / Silk Sonic
Mark: Bruno Mars and Anderson Paak team up for this ridiculously entertaining 70's soul extravaganza. A shameless homage to the sweet 70's soul-soul stylings of The Delfonics or Blue Magic. The line 'I'm sippin wine in a robe/I look too good to be alone…' sums up the tone of what's happening here. Every musical artifact of this period is precisely re-created (the video's are hilarious also). Very very tongue-in-cheek…Or is it? They sound so committed to the execution it's hard to tell…
Neil: 'An evening with Silk Sonic' is that rarest of things, an album that walks a razor edge between parody and authenticity whilst never quite falling off onto either side. It does often flip a knowing musical wink at its listeners. It isn't too surprising, as the original 70's source material often walked that line too. It is a fabulously well executed project in every aspect, great songs spot on production and lots of infectious disco groove stylings. This album perfectly recreates the 70's rhythm and blues scene. Think Kool and the Gang, Disco era Marvin Gaye and even the 70s output of James Brown.
Glow on. / Turnstile
Mark: The third album from this young hardcore punk band from Baltimore asks the question: What would happen if you fused hardcore punk sensibilities with glossy alt-rok productions values? The result is 'Glow On', where grunge, metal, and indie rock collide in 35 minutes of catchy riffs and anthemic chorus'. The tracks shift in interesting ways, with all the genre elements melding together in a cohesive whole. You'll want to hit play again as soon as the album ends…
Neil: Hardcore Baltimore rockers Turnstile release their most accomplished and experimental album to date. Part post-punk, part stadium rock; this album is solidly heavy, with synths, drum machines and constant shifting tones and atmospheres. It's all wrapped up in big riffs and powerhouse grooves.
It's your birthday. / Ellen, Vera
Mark: Vera Ellen is a Wellington singer, formerly the frontwomen of band Maple Syrup, and also a member of LA based girl band Girl Friday. Recently signed to Flying Nun, this is her first album for the label. It melds an early 80's indie pop sound, 60's girl-group and 90's garage rock stylings, all with a strong contemporary female perspective. The seemingly simplistic chord changes and drum patterns hide a sophisticated piece of work, whose disarming harmonies surround an often raw and visceral take on relationships and modern life for someone her age.
Neil: New Zealander Ellen Vera was on holiday in her home country, about to fly back to her new home in L.A., when the first wave of the pandemic struck and she found herself stuck in New Zealand. So, she spent that time productively by going through a stack of rough demos and thrashing them out into a finished album. The resulting album has a deliberately rough and ready Flying Nun production sound to it, and features songs about unease, being an outsider and a separation from the people and things you love.
Henki / Dawson, Richard
Mark: English folkie Richard Dawson and Finnish experimental rockers Circle combine for this self-described "flora-themed hypno-folk-metal" album, that made a lot of best of 2021 lists. Songs written from the perspective of a seed meet proggy vignettes about searching for ancient trees. It's all as bonkers as it sounds. Like the soundtrack to a horror film in which The Green Man summons trees to go nuts and start killing everyone.
Neil: Eccentric English folk music combined with heavy indie rock is quite a combination, and this is what we have in the latest outing from Richard Dawson. It is intense, deeply felt, very unique and I guess all these factors lead it to be a very marmite experience. People will either love this or hate it. For reference, think of a powerful English folk version of Captain Beefheart at his most uncompromising.
You gotta have it. / Carroll, Tia
Mark: This was Mojo's pick for the 2nd best Blues album of last year. I liked this more than the 'Kingfish' album. She has a great voice, with more of a late night soul vibe on some tracks, and a lyrical focus on female empowerment.
Neil: : It is always great to come across a new powerhouse blues-belter of a singer with real style and grace. That said, Tia Carroll has been around for a long time, a true hidden treasure tirelessly working the San Francisco bay areas live circuit for decades. The combination of classic solid, soul, RnB in her voice, with an excellent backing band, combine with lyrics that often highlight social issues at their heart. If all this sounds like your kind of thing, I would check this album out.
The war on peace of mind. / Swann, Dianne
Mark: The first solo album for an iconic figure of NZ music,  who is a member of When The Cat's Away & the front woman for The Julie Dolphin, The Bads and Boom Boom Mancini. Decades of writing coalesce in a perfect showcase of her classicist singer-songwriter pop. Optimism and uncertainty mix in these narratives, surrounded by a smooth timeless production with some great background harmonies.
Neil: Dianne Swann has been fronting indie rock outfits from the mid 1980's. 'The war on peace of mind' is surprisingly her first solo album. It's a work that encompasses a wide variety of moods and emotions, from a rocking call to arms tracks to more directly personal intimate songs.
Desire. / Marea, Desire
Mark: Debut album from Marea, who is one half of the South African performance art duo FAKA. This one isn't 'World' music at all, but a very modern Electronica album. There is the influence of African rhythms on some tracks, along with some Zulu vocals, but this is mostly trancey house beats with swirling atmospheric choral-like vocals. The introspection, sensitivity and vulnerability of the lyrical content push it in a deeper direction than all the beats suggest. Marea achieves the rare feet of seeming like a fully formed artist his first time out. Impressive stuff.
Neil: 'Desire' is a wide screen kaleidoscopic work, featuring modern propulsive rhythmic elements that have their roots in African music. This ever-expanding mix of sound adds in synths, acoustic instruments and a whole universe of other instrumentation. The result is an ambitious art pop work that reaches back into the artist's rich cultural heritage while at the same time it manages, most of the time, to be very approachable. A brilliant work of expansive exploration that is an enjoyable innovative musical journey.
Let yourself be loved. / Denalane, Joy
Mark: German Soul singer of German/South African descent, who can sing in English, German & Xhosa. MTV called her the queen of German Soul, she is the only German to be signed to Motown records for 'Let yourself be Loved' (her 5th album). It originally came out in 2020 but was re-released internationally in 2021 as a Deluxe version. A great slice of retro 70's soul styled originals (sung in English). Maybe it's because she isn't American, but this seems less forced and derivative than a lot of contemporary neo-soul. Or maybe her long experience in music gives her the skills and confidence to subvert the vintage stylings to suit her personality and her own vision of this classic sound. Classy.
Neil: Hailing from Berlin, singer Joy Denalane's fifth album is also her debut album on the legendary Motown label. To summarise the music on the release, it is an album that fits perfectly into the label's illustrious back catalogue. Denalane's talent and personality are stamped throughout the work, which is a modern take on the 60's and 70's soul music the label was largely responsible for creating.
Prioritise pleasure. / Self Esteem
Mark: Self Esteem is the moniker of Rebecca Taylor, who spent a decade as part of the duo Slow Club. 'Prioritise pleasure' is her second album as Self Esteem, and was the Guardian's pick for Best album of 2021. Forthright and confrontational, the album pulls no punches lyrically as it addresses the raw anger and fears of women in society today; the guilt and self doubt that contemporary culture promotes, the normalisation of misogyny and other hefty topics. All this is wrapped around a glossy pop sheen, pounding beats, pulsing strings and epic, soaring, choral vocals. Powerful & honest.
Neil: Self-worth and self-exploration are at the front of the newly crowned queen of pop's sharp and often wittily observed lyrics in 'Prioritise Pleasure'. Artist Self Esteem AKA Rebecca Taylor's second album is a huge sprawling and grand pop edifice. It contains infectiously catchy pop tunes, sexually explicit lyrics about the artists intimate life and a huge dollop of humour to round it off. The Guardian made it their album of the year. An interesting side fact, her logo is based on Freddie Mercury's signature.
Wary + strange. / Kiah, Amythyst
Mark: The 3rd album from this Grammy nominated Tennessee country-blues singer-songwriter/guitarist, who is also a member of Our Native Daughters. Alternately fierce and tender ruminations run through these authentically gritty and real songs, focussing on her life as a Southern LGBTQ+ woman.
Neil: 'Wary + strange' is an intimate work about being an LGBTQ+ Southern Black woman. Kiah has a great understanding of how to build up the emotional tension throughout a track, whilst also allowing her independent spirit to soar. The accompanying music flows with the emotional tone of each track, moving from delicate finger picking to country-blues and even a bit of alt rock. That said, Amythyst Kiah is far too independent to make this anyone's album but her own, It all makes for a powerful emotional listen.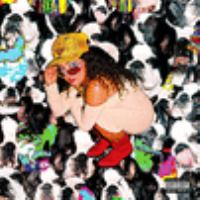 Juno. / Wolf, Remi
Mark: LA singer whose music is a chaotic hybrid of funk, disco, bubblegum pop, R&B, skater-pop and a mélange of other influences. Her musical world is all about chanted choruses and wry wordplay, but the relentlessly fizzy tracks also deal with real world issues like getting sober and finding your place in the adult world. Fun & hyper.
Neil: Hyper stylised, self-referenced, Cartoon Californian, day-glow bubble gum hip-hop pop. Remi Wolf's album is an upbeat hallucinogenic playful sugar rush of an album. Danceable and fun.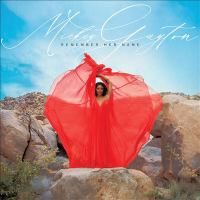 Remember her name. / Guyton, Mickey
Mark: Mickey Guyton became the first Black woman to be nominated for a solo country music Grammy in 2021. It was, however, a long road to recognition. After being named "New Female Vocalist of the Year" in 2015, it took her a full six years of being stuck in industry purgatory to release this debut album. This points to the ongoing struggle for Black female singers within the Country genre, which she addresses within some of the songs on this album. While from a musical perspective there is nothing particularly revelatory happening here, a lot of it sounds like Faith Hill or other 90s country-pop, it's all about the perspective. Songs like 'Love My Hair' or 'Black Like Me' form part of an emerging conversation, and Guyton is part of a new wave of Black female singers reclaiming Country music as a genre for all Americans.
Neil: Billed as the rising star of the Nashville country music scene, Mickey Guyton has in fact spent the last ten years building up to this point in her career. The album is part of the movement moving mainstream country music away from its long history of racial exclusion. The album addresses and talks about the continued bias and tokenism the singer experiences. It's a slick country outing, with important things to say, that points the way towards a much needed, more inclusive, and diverse country music scene.