We disappeared together into a world that no longer exists, of forges and lugs and pinstriping. A time when the humble bicycle was not so humble, and everyone knew the name of the craftsman that built the machine they rode."
― Jonathan Kennett, The bikes we built
We hope you've enjoyed some time away and have remembered to return all your library pukapuka! I tēnei marama (this month) we have a real lolly scramble of pukapua hou (new books) for you, so there should be something for everyone.
Have you ever heard of the Wallaby full suspension bicycle, built by Frederick Gough in Ōtautahi/Christchurch in 1889? Or did you know that "by the turn of the century New Zealand had around 70 factories manufacturing bicycles […] with 25 in Christchurch alone"? (RNZ) Brush up on your cycling history with The Bikes We Built by Jonathan Kennett.
If movies are more your jam, pick up a copy of The Gosden Years instead ― a loving tribute to the late Bill Gosden, director of the New Zealand International Film Festival for nearly 40 years. Wellington film buffs will fondly remember his pre-movie speeches and incisive writing. 
We also can't wait to get our hands on Lana Lopesi's Bloody Woman. The writer and art critic's latest pukapuka is beautifully described by poet Tusiata Avia: "Bloody Woman is bloody good writing. It moves between academic, journalistic and personal essay. I love that Lana moves back and forward across these genres: weaving, weaving – spinning the web, weaving the sparkling threads under our hands, back and forward across a number of spaces, pulling and holding the tensions, holding up the baskets of knowledge."
Our next couple of pukapuka look at systemic social and environmental issues. Too Much Money examines the massive wealth gap in Aotearoa; author Max Rashbrooke points out that data collection on wealth is often unreliable, compounded by the strategies used by the rich to keep their wealth secret – which means that inequalities are probably much worse than we think. And in Extinctions, Professor Michael Hannah looks at what characterises a mass extinction event, their consequences, and what it means for us now.
The pukapuka Te Puna Waiora, published by Christchurch Art Gallery, showcases the stunning raranga (weaving) of the senior weavers of the rōpū (group) Te Kāhui Whiritoi, while Nine Lives brings together the voices of some of Aotearoa's most accomplished writers and gives them free reign to write about a New Zealander of their choosing. Finally, This Changes Everything provides expert advice on menopause and the less well-known perimenopause (which can begin as early as people's mid to late 30s) with the aim of providing expert advice and dispelling long-standing myths.
Kia pai tāu pānui ― happy reading!
The bikes we built : a journey through New Zealand made bicycles / Kennett, Jonathan
"Take a ride through the history of 60 New Zealand-made bicycles, from 1869 to the present day. From the velocipede to the penny farthing, to the Chopper and the BMX, discover how Kiwis have reinvented the wheel over the last 150 years. This book brings us the stories of New Zealand-made bikes and the people behind them." (Adapted from Catalogue)
The Gosden years : a New Zealand film festival legacy / Gosden, Bill
"Conceived by Gosden during the last months of his life, the book comprises his curated film notes, with praise for vital and overlooked New Zealand feature films included; programme introductions that illuminate the changing technologies and politics of film exhibition through the decades; and striking original poster art from every year of his tenure." (Catalogue)
Bloody woman : essays / Lopesi, Lana
"This wayfinding set of essays, by acclaimed writer and critic Lana Lopesi, explores the overlap of being a woman and Sāmoan. Writing on ancestral ideas of womanhood appears alongside contemporary reflections on women's experiences and the Pacific. These essays lead into the messy and the sticky, the whispered conversations and the unspoken. As Lopesi writes, 'In putting words to my years of thinking, following the blood and revealing the evidence board in my mind, I am breaking a silence to try to understand something. It feels terrifying, but right." (Adapted from Catalogue)
Too much money : how wealth disparities are unbalancing Aotearoa New Zealand / Rashbrooke, Max
"Possessing wealth opens up opportunities to live in certain areas, get certain kinds of education, make certain kinds of social connections, exert certain kinds of power. And when access to these opportunities becomes alarmingly uneven, the implications are profound. Drawing on the latest research, personal interviews and previously unexplored data, this ground-breaking book provides a compelling account of the way that wealth, and its absence, is transforming our lives." (Adapted from Catalogue)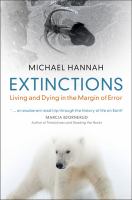 Extinctions : living and dying in the margin of error / Hannah, Michael
"Are we now entering a mass extinction event? What can mass extinctions in Earth's history tell us about the Anthropocene? What do mass extinction events look like and how does life on Earth recover from them? Humanity's actions are applying the same sorts of pressures – on similar scales – that in the past pushed the Earth System out of equilibrium and triggered mass extinction events. Analysis of the fossil record suggests that we still have some time to avert this disaster: but we must act now." (Catalogue)
Te Puna Waiora : The Weavers of Te Kahui Whiritoi / Campbell, Donna
"The story of Māori weaving is one of great skill, determination and survival. When colonisation threatened Māori society, the women continued to weave. When their taonga plant species were threatened, they advocated for their land and resources. Against overwhelming odds, they upheld the mana and traditions of raranga, passing down their skills and knowledge to ensure that this vital practice thrives in our contemporary world." (Publisher's description)
Nine lives : New Zealand writers on notable New Zealanders.
A selected group of New Zealand writers have each chosen a favourite New Zealander to write an essay on. These pieces are personal, illuminating and often moving. The writers include Lloyd Jones writing on Paul Melser (potter), Paula Morris on Matiu Rata (politician), Catherine Robertson on Dame Margaret Sparrow (doctor and health advocate), Selina Tusitala Marsh on Albert Wendt (writer), and Malcolm Mulholland on Ranginui Walker (academic). (Adapted from Catalogue)
This changes everything : the honest guide to menopause and perimenopause / Bezzant, Niki
"In this engaging, easy-to-read book, expert health writer Niki Bezzant shares the latest specialist research and advice along with personal stories from real women to answer the most important questions women have about the hottest of topics. From bodies to mental health, alcohol to our stressful working lives, fertility to relationships, natural remedies to HRT, she dispels the myths and confusion around menopause – with a healthy side-serve of calling out sexism, snake-oil and bullsh*t along the way." (Catalogue)