I'm Mark, the Music & Film Specialist at Wellington City Libraries (I also run the Libraries' Wellington Music Facebook page). Every month my colleague Neil and I cast our eye over the new material we have been buying for the Music collection at our CBD Te Awe library, and pick out some interesting titles across a range of music genres to review. Our limit is a few lines only. Do we actually know anything about new music? Can you encapsulate an entire album in just a couple of lines? Are we just too old to understand what most of this music is banging on about?
Read on to find out…
Statler: Well, it was good.
Waldorf: Ah, it was very bad.
Statler: Well, it was average.
Waldorf: Ah, it was in the middle there.
Statler: Ah, it wasn't that great.
Waldorf: I kind of liked it."
-'The Muppet Show'.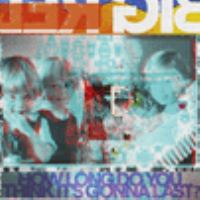 How long do you think it's gonna last? / Big Red Machine
Mark: Big Red Machine are the National's Aaron Dessner and Bon Iver's Justin Vernon. This is their 2nd album under that moniker, after 2018's S/T effort. More mellow acoustic alt-folk/pop with looping arrangements and touches of keys and electronics, a bit more straight ahead than their more experimental debut. Guest performers include Fleet Foxes, Sharon Van Etten & Folk-mode Taylor Swift. There's a shared musical aesthetic at play in the collaborative network of all these musicians, and if you like the works of their individual bands, you'll find comfort in the dreamy, immersive electro-acoustics on display here.
Neil: Aaron Dessner of The National and Justin Vernon of Bon Iver have joined forces before, this new project sees them playing to their strengths. So big open piano chords and chilled vocal harmonies to the fore. The result is a deliberately messy, hazy freewheeling album. It is all very pleasant without presenting many challenges to the listener a languid listening experience.
Silver ladders. / Lattimore, Mary
Mark: 2020 album from experimental LA harpist Mary Lattimore. Dreamy and relaxing. Droney synths colour the harp sound on some tracks, giving a moody soundtrack feel to certain pieces. An understated album that sneaks up on you with its relaxing vibe of solitude and contemplation. An album for afternoon ruminations on rainy days.
Neil: Recorded in a remote rural town with few distractions 'Silver Ladders' is an album infused with a beautiful sense of stillness, loneliness, melancholy, and a gentle pastoral eeriness. A very calming album that reminded me in places of the work of Laraaji.
Skin. / Crookes, Joy
Mark: South London singer (of Bangladeshi-Irish descent) with a distinctive voice, reminiscent of Macy Gray, or early Amy Winehouse. 'Skin' may seem like yet another Neo-soul album, but the songs move in unexpectedly Jazzy directions with swinging horn breaks, Jazz rhythms and cinematic strings. Soulful late night club vibes percolate across a album of strong tracks, as lovely ballads mix with cinematic trip-hop focusing on the socio-political and the personal.
Neil: British Neo soul crooner Joy Crookes's debut album is a polished masterclass in everything a debut album for an artist looking at global stardom should be. There's been comparisons to Amy Winehouse's first album and there are surface similarities. 'Skin' is however very much Joy's own voice, politics, and personality. Retro string stylings, sophisticated melodies, and assured song writing all shine through. This is what the debut work of a star on the rise sounds like.
Anika. / Anika
Mark: Anika has just released her sophomore album Change after 11 years, so we thought we'd check out her debut from 2010. While working as a political journalist, she met producer Geoff Barrow of Portishead who was looking for a female vocalist to work with his band Beak. Their resulting collaboration led to this album, released by Barrow's Invada label. A bit of a Nico homage, combining post-punk & Girl group tributes, with her detached blank vocal style and distorted arrangements. Though there's not necessarily anything wrong with that, this is definitely a bit of an acquired taste.
Neil: Right from the moody black and white photo cover down to the treatments on vocals and instruments, you can tell that a heavy influence on Anika work on this album is the Velvet Underground, and especially their German songstress Nico. The album is largely comprised of covers and features the sonic talents of Portishead's Geoff Barrow. These influences are worn heavily on their collective musical sleeves: that said if you are going to base your sound on a band and singer, then Nico are the Velvet Underground are pretty good choices. My favourite tracks on the album are the dub influenced ones that slightly step out of this template.
Juniper. / Fredriksson, Linda
Mark: Debut solo album from Finnish Saxophone player Linda Fredriksson, a member of a couple of well regarded Finnish musical outfits. Described as a 'Singer-Songwriter' album, within a Jazz construct. A meditative album, created over numerous years, that incorporates field recordings, personal recordings of friends, rainfalls, humming, lo-fi acoustic guitar parts and much more. Definitely a different take on what is a Jazz album. Really nice.
Neil: Juniper is a delicate softly, evolving jazz album with emotional content in the playing that ropes listeners into its gently shifting moods. At points sounding traditional in tone and feel, at others more experimental in a chilled ambient fashion. The various elements effortlessly flow in and out of each other.
Rest in blue. / Rafferty, Gerry
Mark: This posthumous release from Gerry Rafferty was begun in 2006, and at his death in 2011, remained uncompleted. His daughter finished the project this year, filling out the album with unreleased tracks from various points in his career, removing a lot of the production to give the album a more uniform feel. A surprisingly cohesive listen, full of catchy, finely crafted, mellow AOR.
Neil: The original incantation of Rest in Blue was started by Gerry in 2006, and was still unfinished at the time of his death in 2011. This release isn't quite that album; instead this album put together by his daughter uses elements from that projected release and unreleased songs that span his entire career indeed, some of these tracks dated back to the 1970's. The result is remarkable coherent considering the time span involved, and provides a fitting tribute to his career, and incidentally an excellent starting point to his work if you are unfamiliar. The cover is once again provided by his long-time friend the Scottish Artist John Byrne.
Rose in the dark. / Sol, Cleo
Mark: London Soul singer, who is part of the mysterious R&B collective Sault with partner Inflo. She has just released a new solo album, 'Mother' (on order) so we tracked down her debut to check out. Old school R&B, with sweet lilting vibe. The intimate songs focus on individual relationships (rather the broader societal focus of Sault) and have that distinctively 70s soul groove, where it was all about love and personal connections.
Neil: There's a sense of purpose and sensitivity both in the lyrics and playing in Cleo Sols 2020 album 'Rose in the Dark'. Cleo Sol is a very busy individual having just released a second solo album called Mother (to be reviewed another time) and known for being a member of the R&B outfit Sault (whose album Nine is reviewed later in this Blog). 'Rose in the dark' is perfect example of the quality of all her work, an uplifting Neo Soul R&B outing that made it onto may peoples best of 2020 lists. Her newly released album 'Mother' is already being touted as a masterpiece of the genre.
La Luz. / La Luz
Mark: All female Seattle band who blend surf-rock and Garage-psych rock. This album, their third, has been tipped as a breakout for the band, with deeper personal songs and slicker production values. Lots of dreamy chamber pop, and moody psych numbers with lovely 'Girl-group' type harmonising.
Neil: Alt folk rock outfit La Luz return with a modern Western themed fourth album. It builds on their impressive previous albums and shows a new level of maturity and sophistication, especially with regard to the structure of their songs and their Simon & Garfunkel styled backing vocals. It's all topped of nicely with lead vocalist Shana Cleveland's understated indie inflected vocals.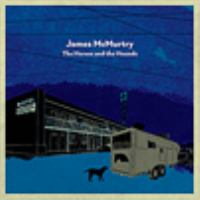 The horses and the hounds. / McMurtry, James
Mark: The first album in 6 years from McMurtry, the son of famed novelist Larry McMurtry. As to be expected his father's storytelling skills are deeply embedded into his DNA, so what you get here is a fine set of uptempo country rockers that continues a creative winning streak following 2008's Just Us Kids & 2015's Complicated Game. Like the great Country acts before him McMurtry has honed the ability to write realistically about a spectrum of characters across social and economic classes with realism, honesty and empathy. You believe in the disillusion, the struggles and the optimism of the people who inhabit his songs.
Neil: The Texan storyteller James McMurtry delivers a humane and highly accomplished collection of songs on his tenth album. His story songs are about the collapse of small-town America, good people in bad places, and down on their luck characters. The result is a modern, relevant meaningful, heartfelt Country and Western album that shows a rawness and vitality that is sadly all too often missing in the modern Country and Western genre.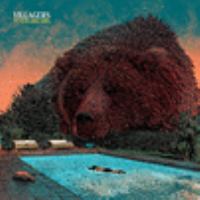 Fever dreams. / Villagers
Mark: Fifth album from Villagers, the project of Irish singer/songwriter Conor J. O'Brien. Lovely mix of swirling psyche tinged pop. A musical kaleidoscope taking you on a euphoric escapist journey from the travails of modern life through a hallucinatory world of sound. It reminded me of the late 90s classic's The Flaming Lips' The Soft Bulletin (1999) & Mercury Rev's Deserter's Songs (1998) in terms of its musical scope and impact.
Neil: You can tell even from initial listening that Fever dreams was constructed over a long period of time (two years to be exact). It is an album that demands and rewards an immersive listen, rather than just a background skim. The tracks move from woozy modern psychedelic tones, to eerie surreal pop in an elegant, organic, ambitious fashion with an expansive sound pallet in constant use. Sure, to be on several best of the year lists. If you like this try In the Aeroplane Over the Sea the by Neutral Milk Hotel.
Bees. / Belly
Mark: Listening to this without knowing anything about Belly you would assume this is another in the (seemingly unending) line of bands mining that 90s Alternative-pop sound. However Belly were actually one of the bands from that scene, fronted by singer Tanya Donnelly, who had previously been a member of other cult 90's bands Throwing Muses & The Breeders. 'Bees' is a belated compilation of the bands B-Sides that was initially compiled for a Record Store Day release, to celebrate 30 years of the band. A nice collection of B-sides, covers and oddities that makes you realise, despite their scant discography, their lasting influence on the sound of future bands.
Neil: Released on record store day to celebrate 30 years since the formation of the alternative rock band Belly. Bees is a collection of career spanning B sides, covers and rarities. Featuring prominently (of course) the distinctive and unmistakable vocals of Tanya Donnelly. (Who incidentally helped found two other iconic bands of the time Throwing Muses and the Breeders). This release will delight their fans. I particularly liked their cover of The Jungle Books 'Trust in me', originally from their 1993 EP "Feed the Tree".
I don't live here anymore / War on Drugs
Mark: Philadelphian band who introduced big sounding 'FM guitar-rock' to a new generation return with their 5th album. More blue collar rock epics in the vein of Dylan, Springsteen & Petty, with some synth bits woven in and out, to give the music a more contemporary sound. I never really got the hype around this band to be honest. Didn't The Wallflowers & Pete Yorn already do this kind of thing in the 90s & 2000's?
Neil: 'I don't live here anymore' is the fifth studio album from stadium filling War on drugs. It utilises and refines on their previous work esp. their Grammy winning album A Deeper Understanding, the songs usually building up from deep and often deceptively simple melodies, slowly and methodically increasing up the intensity. The lyrics depict a romantic American soul-searching journey, and the album has an anthemic qualities without being too bombastic.
Coming in from the dark. / Smith, Hollie
Mark: Hollie Smith mined the solitude of lockdown to create an album blending her Neo soul stylings with the New Zealand Symphony Orchestra, Rwandan-Kiwi rapper Raiza Biza, Sol3 Mio and Teeks. Personal reflections on a relationship breakdown form the core of this introspective album, that looks at loss and healing, both within personally and outwards towards the larger issues facing New Zealanders today.
Neil: The much-loved Kiwi soul artist Hollie Smith (and close friend of our PM) releases her fourth album. It is an immaculately produced work and Hollies vocals soar. It belongs very much to that new sub section of music the Covid lockdown album (Hollie was scheduled to be Touring but like many artists has had to put those plans on hold). Hollie airs her anger and frustration with the current global and political events that threaten to overwhelm us, whilst interweaving these concerns with more intimate themes. The result is a tender, thoughtful and powerful work that is ultimately uplifting and hopeful in its vision of our future.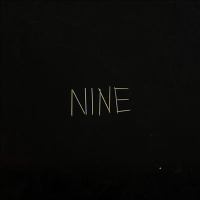 Nine. / Sault
Mark: This prolific R&B-rooted pseudonymous collective (helmed by producer Inflo) have released some of the most talked about & critically acclaimed music of recent years; 2 albums in both 2019 & 2002, the last of which Untitled (Rise) was nomination for the Mercury Prize in 2021. Latest album 'Nine' is more of the same quality, though its shorter length makes it feel a tad more fragmented than previous albums. A melange of musical styles from Rap, mellow R&B, grimy beats and spoken word segments, form a raw, gritty montage of the pressures on a young generation from the dehumanizing systems that surround them, and the weight of prejudice and limited life choices. Powerful music.
Neil: The enigmatic and mysterious music collective Sault release another vital album. Unsurprisingly as an ever-changing music collective there is a rich tapestry of sounds and approaches in 'Nine', the overall effect though feels totally unified and coherent. The tracks including some spoken word elements are urban, dark, and edgy with real grit. In the mix there are elements of rap, grime Afro Beat and even some Tom Tom's club's style funk in there. The tracks are largely about growing up in modern London. A constantly fresh and surprising album stunning in its contemporary urgency.
Geist. / Lay, Shannon
Mark: Guitarist/songwriter Shannon Lay began her music career as part of the California garage punk scene, but her solo releases moved towards a folky-psychedelic aesthetic. 'Geist' is her 2nd album on the Sub Pop label. She has a lovely pure voice, and while the songs may deal with inner turmoil and change, they do so in a series of relaxing, elegant meditations of quiet strength & resolve.
Neil: Shannon Lay's Geist is deliberately wistful, transcendent, and spiritual album. Shannon uses multi tracked choral vocal and a constantly moving, flowing, and evolving acoustic guitar as its core. The effect is distinctive and expressive, quiet, and lovely. An evocative pastoral psychedelic folk work reminiscent of artists like Vashti Bunyan. I particularly enjoyed her cover of Syd Barrett's 'Late night'.
Segundo. / Molina, Juana
Mark: A remastered reissue of the Argentinian singers 2nd album from 1993 for it's 21st anniversary. Quirky Spanish vocals weave over the mix of electronic and acoustic elements. Apparently she had imagined the sound of this type of new (in 2003) musical style before acquiring the synths & loops to bring it to life, and the resulting album became a cornerstone of the folktronica movement. Hazy and folkish traditional sounds merge pleasantly with bossa-nova rhythms, and robotic blips and bleeps. Deeper and more intricate than say the work of Beth Orton at the time, this is one of those albums that throws up new things with each listen.
Neil: The unique Juana Molina's second album 'Segundo' was named the Best World music album in 2003. This welcome anniversary rerelease very amply demonstrates why. 'Segundo' see's the Argentine artist explore and refine her approach to music, especially her use of acoustic and electronic textures. A master of the intimate and delicate moment, and of teasing out subtle joyous emotions from the music. Since its release it has become one of the defining must-listen-to albums of its kind.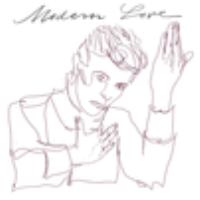 Modern love.
Mark: Tribute albums like these are always understandable tricky for the artists involved. Do you play it safe with a note-for-note version, or do you try something different, shift the song into another genre or make a fast track slow and vice-versa, knowing that any changes risk altering the emotional impact of the original song. So as you may expect, a bit of a mixed bag here. I quite liked the Hics version of 'The Man Who sold the world' & Jonah Mutono's take on 'Modern Love'.
Neil: There has been a few Bowie cover albums released since David Bowie's death and 'Modern Love' is one of the most smooth and polished of them. The album features cover tracks from across his entire career. However, it is Bowie's mid 70's plastic soul era that fares most favourably. With tracks like Khruangbin's cover of the Young American's track Right and Léa Sen Golden Years being standouts. That said there's lots of other interesting covers in there too. It is noticeable though that for a covers album of an artist famed for his experimental approach to music, these tacks often sound very safe and lacking in any real experimental intention.
What we call life. / Rakei, Jordan
Mark: 4th album form the NZ Born, Australian raised, Grammy nomination, London-based Soul artist (who also records under the alias Dan Kye). More heartfelt introspective beat driven soul. A rich texture of sounds form complex tracks that his soaring falsetto weaves in and out of, with personal songs based on his recent experiences through therapy, and outward looking tracks focusing on Social injustice.
Neil: London-based New Zealand born Jordan Rakei displays a new level of musical and lyrical sophistication on this, his most intimate and emotionally vulnerable album to date. Many of the lyrics found their origin in what he discovered about himself in therapy. That said, the album isn't downbeat Jordan takes the source emotional material and transforms it into contemplative, but often uplifting music, using equal parts soul, Jazz and R & B, underpinned by upbeat grooves. This emotional ebb and flow high and low balances the album. A song cycle album, from an ever evolving and expanding musician.
Boat. / Pip Blom
Mark: 2019 album from Dutch indie rockers with a love for 90s alt-rock & Britpop stylings [they also have a new 2021 album which is on order]. Dynamic rhythm shifts meet off beat melodies, and jangly guitars. A catchy and fun listen.
Neil: Dutch quartet Pip Blom's debut album is a fuzz box driven, perky, upbeat, pop punk, post grunge melange. The album is a stream of catchy bouncy songs about ironically, isolation, distraction, and their daily struggle against apathy. It is unconcerned about making big complicated musical statements, instead focussing on a straight-ahead approach to make the album an enjoyable, bop along listen.
Vengeance. / Twelve Foot Ninja
Mark: Australian band that melds alternative-metal with prog and experimental rock elements. Their 3rd album 'Vengeance' made Allmusic's list of the top 50 Metal albums of 2021, and it's easy to see why. A wild mix of styles slam together everything from smooth lounge pop, to 80's funk, horror soundtrack aesthetics and video game music, and that's just the tip of this crazy musical iceberg. Accompanied by (if you can believe it) by a video game, a graphic novel, and a thousand-page fantasy novel, that flesh out the mythology of the album. At this point I think I can confidently say that this is the strangest album we've reviewed this year. I'm not much of a metal fan, but this was really enjoyable.
Neil: The church of metal is a very wide congregation with room for many voices and approaches. And Australian band Twelve Foot Ninja are an excellent case in point, known for their experimental approach. 'Vengeance' their latest work is their most genre mashing outing yet. The core of the album is still firmly trash metal, but amongst the other musical genres in this fusion work are cyberpunk, trip hop, industrial metal there's even traces of bossa nova and hard disco funk!
Box Set Pick

The sun shines here : the roots of indie-pop 1980-1984.
Mark: A follow up to Cherry Red's 2013 Scared to Get Happy: A Story of Indie Pop, 'The sun shines here' digs further into different musical scenes to pull out tracks by bands who went on to be well known, as well as those who disappeared into obscurity. There's not much quality difference between the two, a testament to the sheer amount of talented artists finding consistently melodic new directions in music during this period.
Neil: The clue to the contents of this album come in the subtitle the roots of indie pop. The years 1980-1984 form the crucial point time when indie music in the UK emerged from the long shadow and scorched musical earth of punk and post punk, and became its own unique identifiable movement. It is also notable for the fact that the regional musical scenes in Liverpool, Manchester and Glasgow also become serious players, rather than all the focus being on London. The Box set is a fabulously curated, comprehensive, and well researched piece of sonic archaeology, featuring a wide selection of artists. By its very nature it is very diverse, and forms an essential listen for anyone interested in the evolution in pop music in the UK at the time, and by default beyond. The effects of this movement are still very clearly to be heard in many of the bands around today.