We are totally stoked to announce the release of our recent interview with Kirsten McDougall in conversation with Rajorshi Chakraborti about one of the most talked about and acclaimed novels of 2021, She's a Killer.
Welcome to two of New Zealand's finest authors engaging in a dynamic, fascinating, entertaining, and illuminating conversation, mainly about Kirsten McDougall's highly acclaimed new novel She's a Killer, but also sharing opinions about their respective writing practices, the vagrancies of being an author in the 21st century and passing on some writing tips and hints; not to mention discussing the merits of office meetings.
Our interviewer was the inimitable, highly acclaimed author Rajorshi Chakraborti.  Rajorshi Chakraborti was born in India and has lived in England, Canada and Scotland and now lives in Wellington, New Zealand. He is the author of six novels including Or the Day Seizes You, Derangements, Balloonists, The Man Who Would Not See, which was longlisted for the 2019 Ockham New Zealand Book Awards, and Shadow Play: A Mystery. His latest novel Shakti is a supernatural magical realist mystery thriller set in India, that delves into the murky and dark waters of modern Indian politics in a carefully chosen, considered  and unique fashion.
Award -winning Wellington author Kirsten McDougall's books include the critically acclaimed Tess, "a wonderful, multi-layered can of worms" and The Invisible Rider, as well as short stories and non-fiction in a range of books and journals. She's a Killer has been heaped with praise since its release from the likes of The Listener, The Dominion Post and Radio New Zealand and is already one of this most talked about and highly regarded novels of recent years.
She's a Killer is set in the very near future in New Zealand
where the effects of climate change are really beginning to bite and affect both our physical world but also our society. The main theme of the book might be heavy, but the book is often very funny in a dark way, contains layers of twists and turns and is a fast-paced thriller with great characters to boot.
The resulting interview is a wonderful insight into the book, its themes and obsessions as well as both these writers' practices,  and for anyone interested in modern fiction in Aotearoa and beyond is totally unmissable.
Find more info about Kirsten McDougall and her work here, 
and more info about Rajorshi Chakraborti and his work here.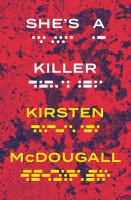 She's a killer. / McDougall, Kirsten
"Set in a very near future New Zealand where the effects of climate change are really beginning to bite and affect both our physical world but also our society.Full of spicy and fresh characters that leap of the book's pages and a plot effortlessly moves from razor sharp humour to Climate fear driven sure shot action. " ( Adapted from Catalogue)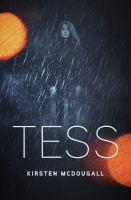 Tess / McDougall, Kirsten
"Tess is on the run when she's picked up from the side of the road by lonely middle-aged father Lewis Rose. With reluctance, she's drawn into his family troubles and comes to know a life she never had. Set in Masterton at the turn of the millennium, Tess is a gothic love story about the ties that bind and tear a family apart." (Adapted from Catalogue)
The invisible rider / McDougall, Kirsten
"This delightful collection of linked short stories focuses on Philip Fetch, a lawyer with an office in a suburban shopping mall who feels increasingly out of step with his society and neighbours. At once surreal and whimsical, and fired by a quietly burning moral engagement, The Invisible Rider is an antipodean cousin of Calvino's Marcovaldo" (Adapted from Catalogue)
Shakti / Chakraborti, Rajorshi
"Amid a climate of right-wing, nationalist politics, three Indian women find themselves wielding powers that match their wildest dreams. There is one catch: they come with a Faustian price." (Adapted from Catalogue)
Also available as an eBook.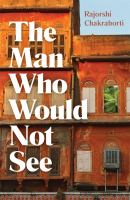 The man who would not see / Chakraborti, Rajorshi
"As children in Calcutta, Ashim and Abhay made a small mistake that split their family forever. Thirty years later, Ashim has re-entered his brother's life, with blame and retribution on his mind. It seems nothing short of smashing Abhay's happy home will make good the damage from the past. At least, this is what Abhay and his wife Lena are certain is happening. A brother has travelled all the way from small-town India to New Zealand bearing ancient – and false – grudges, and with the implacable objective of blowing up every part of his younger brother's life. Reconciliation was just a Trojan horse. But is Ashim really the villain he appears to be, or is there a method to his havoc?" (Catalogue)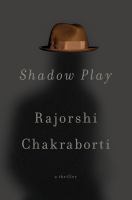 Shadow play / Chakraborti, Rajorshi
"An international conspiracy thriller in the vein of The Parallax View— a Salman Rushdie-esque figure uses his latest novel to explain his own disappearance after a journalist's murder   Raj Chakraborti, internationally renowned novelist and commentator, has disappeared from public view. What's worse, the police want to question him about the murder of a young journalist. Raj claims to explain everything in chapters from his latest work of fiction about a serial-killer-turned-hired-assassin. Is Raj right to believe that he is being hunted, or is it his past that has finally borne down to haunt him?" (Catalogue)
Lit : stories from home
"Home-grown literary heroes, established contemporary authors, and award-winning emerging writers have been brought together in this new short story collection. Exploring ideas about identity, activism awareness, coming-of-age, society, and family in Aotearoa, New Zealand" (Catalogue)
And below as an additional bonus treat Kirsten herself reading a brief extract from She's a Killer.