I'm Mark, the Music & Film Specialist at Wellington City Libraries (I also run the Libraries' Wellington Music Facebook page). Every month my colleague Neil and I cast our eye over the new material we have been buying for the Music collection at our CBD Te Awe library and put our highlights here with some quick reviews of new titles — our limit is a few lines only.
Do we actually know anything about new music? Can you encapsulate an entire album in just a couple of lines? Are we just too old to understand what most of this music is banging on about. Read on to find out…
Statler: Well, it was good.
Waldorf: Ah, it was very bad.
Statler: Well, it was average.
Waldorf: Ah, it was in the middle there.
Statler: Ah, it wasn't that great.
Waldorf: I kind of liked it."
-'The Muppet Show'.
Buda / Buda, Luke
Mark: Luke Buda returns with his first solo album since 2008's Vesuvius. Organs and synths fade in and out in a set of woozy pop that focuses on the travails of aging bodies, domesticity and happiness amid global chaos. Three tracks features lyrics by author and poet Damian Wilkins & other collaborators include Don McGlashan, Joe Lindsey and Toby Laing from Fat Freddy's Drop, Riki Gooch, and Anita Clarke from Motte, who sings on every track. A great fun, catchy, self deprecating album, whose reflective moments pull the threads of everyday life with revealing lines that stick with you. Well deserving of all the good reviews its been getting.
Neil: One of the core creative forces behind the mighty The Phoenix Foundation releases (with a lot of help from his friends) his third solo effort, this time simply called Buda. It is an impressive work, interspersed with a lot of the hallmark touches he brings to his other work in The Phoenix foundation. Wryly funny, poetic, serious when it needs to be, and it shows us why he is one of our finest musicians.
Come play the trees. / Snapped Ankles (Musical group)
Mark: Mysterious and unknown London-based post-punk band who wear ghillie suits when performing. DIY electronica meets Krautrock/Art-rock, with vintage synths underpinning the cacophony. I'm not sure what it was all about though…
Neil: Snapped Ankles 2017 debut release 'Come Play the Trees' sees a different side of the band from their live performances. Their well reported incendiary live performances are replaced with an experimental electronic Shamanistic vibe ,with propulsive post punk stylings that have nods to Afro-futurism. It's a heady mix with deliberately obscure and mysterious. Lyrics rubbing shoulder by shoulder with socio political statements. All very strange and intriguing. Imagine a pagan shaman musician in an ancient forest, creating music from synthesisers he has created from the surrounding trees.
Lindsey Buckingham. / Buckingham, Lindsey
Mark: The ex-Fleetwood Mac-er returns with a delayed album – originally cut in 2018. Perhaps his most 'pop' outing and most FM sounding solo album yet. Mirage-era stylings, double tracked vocals, and catchy choruses surround a set of songs that focus on band & domestic disharmonies. Few artists of his generation can claim to be still making music this strong.
Neil: The first solo album in ten years for the ex-Fleetwood Mac stalwart. And he is not happy. His troubled private life has been well documented (often in music). And emergency life saving Heart surgery in 2019, not to mention Covid, have only sharpened his unease and the associated disquiet. It is all couched, as you would expect, in a very polished outing; very melodic in Buckingham's unique fashion, with occasionally oblique & sometimes razor-sharp lyrics. An album that I suspect will be well received by fans and indeed well beyond.
Year of the spider / Shannon and the Clams (Musical group)
Mark: Melding old 50s Rock N Roll, 60s Girl group & 70s punk vibes, Oakland California's Shannon & the Clams are one of those under the radar bands that have broken through with their latest album 'Year of the spider', a more polished effort produced by Dan Auerbach of the Black Keys. More lyrically personal songs, along with crafted backing, elevate their retro-stylings into something original, rather than just an exercise in nostalgia or homage.
Neil: Fuzz box welding Oakland retro rock band Shannon and the Clams really mix it up in this rip-roaring mash up of genres and styles. There are elements of 60's doo wop, psychedelic moments gritty garage rock and a few other genres thrown in. Nearly all originating in the 60's or early 70's. The lyrical content is rooted in the band's personal troubles, and there definitely individual darkness in there. And it is that dark and personal lyrical content that makes the band sound like themselves, rather than a lot of influences, and that really glues the whole album into a cohesive work.
The ballad of Dood & Juanita / Simpson, Sturgill
Mark: Bluegrass country 'concept' album about Civil War Military Veteran (Dood) and his trusty steed Shamrock (a donkey), who pursue an outlaw that has abducted his wife (Juanita) to seek vengeance. Another left turn for Sturgill Simpson, supposedly inspired by his Grandfather & Willie Nelson's Red Headed Stranger. A cinematic Mini-Epic that plays out like an old Black & White Western, as a good man is forced to take up guns for a righteous cause one more time.
Neil: The title of this album, and artwork, very accurately lets you know what you are going to be listening too once you put this album on. A modern Bluegrass concept album, based on tales of Kentucky legends from America's past. Brought to life by some of the Bluegrass scene's finest modern exponents. Cowboy tales of feuds and gunfights, horses, and hound dogs. It is all very well-done; a modern recreation of frontier myth-making music, and lots of fun besides.
Iris / Fountain, Reb
Mark: Have to admit I haven't listened to any of her previous albums, so can't say if this album is indicative of her overall catalogue. To me, 'Iris' sounds musically a lot like Taylor Swift's folky storytelling from Evermore, or a more moody Suzanne Vega. If Noir-ish folk is your thing, you'll like this.
Neil: 'Iris' is one of those albums written and curated during lockdown. We are very fortunate to have it, as in other versions of reality Reb would have been touring the World gaining legions of fans, instead of finding herself stuck in a pandemic lockdown. 'Iris' is a piano driven, often dark and unsettling work, moody, romantic, dreamlike, and poetic. From the opening track 'Psyche', the listener is drawn into her sonic world, and Reb (one of the key players in New Zealand's alt-folk scene) has created a complete and highly accomplished work. Highly recommended.
Old gods. / Shihad
Mark: Strong political & social commentary wrapped up in hard rocking riffs. Jon Toogood's vocals always sounds ageless. Stradling countries and cultures has given Toogood a deeper perspective, that infuses the bands patented hard rock with added depth.
Neil: A new release from one of New Zealand's most beloved bands. It's an album fuelled by righteous angry frustration, and the music shows it. A riff heavy assault of huge guitars in full sonic assault mode, coupled with deep, deep, bass and carefully placed vocals that miraculously don't get lost in the mix. This album will surely serve as the basis for a massive ear-splitting, adrenalin pumping,?; live tour sometime in the future.
Local valley. / González, José
Mark: The Swedish singer/songwriter returns after a 6 year break. Mellow pastoral folky pop that looks forward with optimism and hope, while relaxing you in the present.
Neil: The ultra-cool, mega mellow smooth as silk voiced Jose González releases his fourth studio album. There's no radical reinvention or wild sonic exploration going on here, and why should there be? His distinctive intimate fingerpicking, spare arrangements, and honeyed voice serves his muse very well. Music that sounds like a sweet dream, like murmurs of someone trying to lull you to sleep in the nicest possible way.
If I can't have love, I want power. / Halsey
Mark: New York singer-songwriter, and multi-instrumentalist Ashley Frangipane (AKA Halsey) returns with 4th album teaming with Nine Inch Nails duo Trent Reznor and Atticus Ross. Big names like Lindsey Buckingham guest on "Darling", and Dave Grohl on "Honey". This got a lot of critical attention & good reviews, but it all seems a bit over the top and dated somehow. Auto-tuned pop-punk with gothic sensibilities. A pop singer trying to make an 'edgy' album, rather than someone with genuine musical edge.
Neil: Pop sensibilities meet deliberately constructed Gothic, fairy-tale, music in Halsey's fourth album, produced by Trent Reznor and Atticus Ross. The result is in places cool, clear light on water, pop production; and in others brooding, lurking, spectral, tightly controlled, under the surface intensity. The lyrics explore Halseys rise to stardom, various aspects of her recent motherhood, and destructive and chaotic aspects of life. My reservation is that it does all sound a bit contrived and over wrought, but that could just be the theatrical nature of the album. Why not give it a listen, and make up your own mind as to which side of the fence you think it falls on.
Dunedin spleen. / Verlaines
Mark: Another solid album from the Dunedin outfit. Classic jangly guitar rock combines with more arty angular tracks, that dig deep into plenty of issues current to life in NZ. Final track 'Way To Old To Grow Up Now' provides a musical metaphor for a band who keep finding new things to say musically & lyrically, while never resting on their laurels.
Neil: The legendary Dunedin band The Verlaine's have just released their 10th album. And Graeme Downes, the bands long time songwriter, guitarist and lead vocalist, has built up a lot to say since their last release, this album weighing in with a hefty 19 tracks. Their distinctive trademark sound fuses elements of indie rock, Punk, and Alt Art rock into their own unique Verlaine sound. The result is as sharp and clear eyed as any of their previously works proving, as if there was any doubt, that they are still far from a nostalgia act from the past.
Sometimes I might be introvert. / Little Simz
Mark: UK rapper's follow up to her Mercury Prize-nominated third album is a masterclass in modern Rap-Soul. Deep songs with great flow address being a black woman in the UK, the cost of success against your privacy, and issues surrounding her personal life. Plenty of interesting collaborations, with 'Woman' featuring Cleo Sol (Sault), 'Two Worlds Apart' featuring a great Smokey Robinson interpolation, and Nigerian singer Obongjayar guesting on the Afrobeat-inspired 'Point and Kill'.
Neil: The fourth album from the British rapper Little Simz, is a dynamic balancing act between the public and the private. In places it is heavily orchestrated, featuring lush and luxurious strings, horn sections, choral flourishes, and a whole plethora of musicians; in other parts, it is a much more stripped back and intimate affair. This is rap music on the grandest of scales, yet it retains the personal aspect thanks to the confessional nature of tracks such as 'I love you, I hate you'.
Tangaroa. / Alien Weaponry
Mark: Alien Weaponry return with their 2nd album. If you haven't heard their debut album, imagine the Haka set to metal riffs, and that kind of sets the tone for their sophomore effort. 'Tangaroa' explores their Maori heritage, via native Maori stories reflecting contemporary issues, all set to a soundtrack of pummelling Metal drums and swaths of furious guitars.
Neil: The mighty Kiwi metal maniacs Alien Weaponry build on the form, shape and success of their intense debut LP outing 'Tū'. 'Tangaroa', their sophomore album, is a relentless and hard-hitting call to arms and action, on a range of issues, from climate change to illegal fishing and some of the more troubled moments in Aotearoa / New Zealand's history. Fans of their previous work will not be disappointed.
Habibi Funk : an eclectic selection of music from the Arab world. Part 2.
Mark: A follow up to the original 2017 compilation from the crate-digging Habibi label. A selection of funky, sinuous tracks that resonate with an otherworldly sense of time and soul. The bands and singers embrace, distort and offer up their own take on a surprising array of western music influences, from Reggae, Stax type soul, to 70s funk & Disco. Never a dull moment across the whole CD.
Neil: Seemingly compiled by raking through vinyl crates in record stores in the Arab world, this eclectic mixture of music features tracks from the 60's, 70's and 80's. The tracks sound like music that has originated in a slightly altered parallel universe, close to our own but not quite the same. Imagine music to accompany an Arab world James Bond movie; or a Sudanese disco track that sounds vaguely like Madonna; or long-lost Arab World version of Ennio Morricone soundtracks. It all makes for a rather wonderful mixed bag of Sounds. Like a distorted mirror held up to various musical genres: at one level vaguely familiar, at another strangely Different.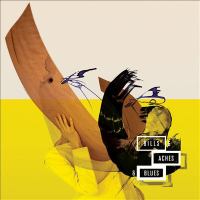 Bills & Aches & Blues.
Mark: Compilation celebrating 40 years of the 4AD label, where contemporary artists put a new spin on older & newer 4AD classics. A bit hit & miss, like all compilations of this type. Perhaps functions better as a primer for a younger generation to seek out and explore the labels back catalogue.
Neil: A charity compilation album built around and celebrating 40 years of the venerable London based arty 4AD label that defined much of the best alternative music of the 80's and 90's. The rich diversity of the artists on the legendary label's rota are well represented in this compilation, named after a Cocteau Twins track. And the range of tracks chosen, and the artists who cover them, is eclectic to say the least. And that basically is both the strength and weakness of this mixed bag of covers. Something for everyone, but not necessarily everything for everyone.
Back to the light. / May, Brian
Mark: Brian May Rocks You! with this Deluxe reissue of his first solo outing from 1992. He goes for a bit more of a hard rock sound than Queen at that point in time, but also tries to throw in a bit of everything else, from ballads to Country – no doubt to make a claim to his musical versatility. However this tends to pull the album down at certain points, with some weak lyrics and lightweight production on some tracks. As a singer he's no Freddie, but he handles all the albums musical styles well enough. Definitely worth checking out if you're a Queen fan.
Neil: A newly polished re-release of guitar god, and all-round good bloke, Brian Mays's 1992 solo album. Perhaps not unexpectedly the result is a huge bombastic beast of an album with, surprise surprise, monstrous Queen like guitar riffs at every cut and turn. It's a good hard rock album, but that said you can't help having the suspicion that the whole endeavour would have had the makings of a classic rock album had the creative energies and inputs of his fellow Queen band mates been involved.
Good good feeling! : more Motown girls.
Mark: Part of the ongoing Motown Guys/Motown Girls reissue series from UK label Ace Records. These reissues round up some previously unreleased material from the vaults, along with tracks that were only available digitally as part of the 'Motown Unreleased' 1963-69 Copyright Extension Collections. Motown would just cut the same song on multiple artists until they felt they had a 'hit, so there is an argument that this is just a lot of Motown filler that was never released for a reason. However, the average Motown track is still better than most of what passes for neo-soul today. Plenty of catchy & soulful grooves from familiar & lesser known Motown artists.
Neil: During its golden era from approx. 1965 to 1969 the Motown label could do no wrong, creating music that was to come to represent and become the soundtrack for a point, place, and time in American history. And this compilation from the likes of Glady's Knight & the pips and Martha and the Vandellas, and a whole host of lesser-known female artists on the label, amply shows why, with well-known tracks alonside a few unreleased gems.
K bay. / White, Matthew E.
Mark: Third solo album for Matthew E. White and his blend of retro 60s/70s styles (reggae, vintage pop & R&B). More genres collide on his latest offering, not just within the album itself but also within tracks. A bit like someone crate-digging through their record collection, playing you something different with each track, or swapping genres halfway through a song, like the great track 'Take Your Time (And Find That Orange to Squeeze)', There's a lot of musical textures at play, but it's a testament to White's talent that he makes it all work together in a seemingly effortless sprawl.
Neil:: Mathew E White steeps himself in the audio sensibilities of popular American music of the 1960's and 70's, without ever slavishly following it. Reputedly his Space Bomb studio is awash with vintage analogue equipment, and you can tell the warm analogue sound of this gear as it seeps into every pore of this release, which is also clearly infused with Mathew Whites own unique personality.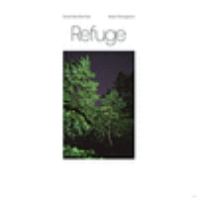 Refuge / Banhart, Devendra
Mark: Mellow instrumental album from the folky Devendra Banhart & producer/engineer Noah Georgeson. Inspired by their parents involvement in New Age culture when they were children, both artists had an interest in meditative ambient music, which they finally realized with this project during some time spent in quarantine. Soothing synthy reverbs, plucked harps and washes of strings. Atmospheric & quietly moving.
Neil: There is a but discernible thin line between the ambient artistically focussed works of people like Brian Eno or Jon Hassell, and the more meditative, mindful of the moment, relaxation music often described as New age music. And Refuge sits in the more meditative camp; long sustained chamber drones, with very slowly and sparsely placed ambient piano interwoven and intertwined amongst it. That's not to deride this work; it is perfect background music to relax and unwind to, and I suspect that was the intent of the musicians who created it.
Directions in music, 1969 to 1973.
Mark: Every direction Jazz took after Miles Davis' 2nd Quintet broke up in 1968 was the wrong one…
Neil: In the very late 60's and early 70's the ever-evolving musical medium of Jazz was at a crossroads. It had already moved through a plethora of forms since its creation: Swing and Dixieland to Trad and mainstream, on through Bebop and cool Jazz, and was now looking for a new direction a new place to expand into. Directions in music, 1969 to 1973 is a delicious snapshot of this creative cauldron of sound. And features all the key players such as Wayne Shorter, Herbie Hancock, and of course Miles Davis. It doesn't quite reach out into the intense experimentation of the outer reaches of Jazz at the time, such as Bitches Brew, but is a slightly more gentle introduction to what was in the air at that time. And it could be said that in many senses after this creative explosion Jazz never found its way forward again, instead working around the filaments of creative energy from this moment and its past.
Box Set Pick:

Feel flows : the Sunflower & Surf's up sessions 1969-1971 / Beach Boys
Mark: I always thought 'Sunflower' was a solid album, with 'Surf's Up' less so. This massive 5-disc Boxset excavates the Beach Boys vaults for dozens of previously unreleased outtakes, alternate mixes, and a bunch of related tracks recorded at the same time. With Brian Wilson taking a less active role in the writing, other members of the group stepped up, resulting in a sometimes awkward melding of both forward and backward looking tracks & styles. There's a lot of good music here that sits outside of the proper albums, but to hear it you do have to wade through quite a lot of less than good music. Perhaps one of those sets where it's best to create your own preferred version of from the wealth of tracks on hand.
Neil: After the (well documented) fallout surrounding the events of the legendary Smile album, it is safe to say The Beach Boys were never the same again. Indeed, there are fragments from the Smile project dotted amongst these two albums. Their creative leader Brian literally went to bed and only occasionally put in appearances. That meant that the other Beach Boys had to step up to the creative plate. And this box set shows very well what that meant. There are some superb tracks (indeed some of the songs in this box set are amongst the Beach Boys best). Which is saying a lot, as they created some of the finest songs and albums of all time. However, there are also some much weaker works. The poorest pieces are sugar saccharine, middle of the road, songs that sounded dated and corny even when they were originally released. But the good stuff Wow! So, all in all a mixed bag, but if you are happy to sift through it all there are some total gems in amongst the corn.