How do you celebrate the 300th anniversary of a seemingly all-powerful dynasty that rules over the largest empire on earth? With perfume, of course! And not just any perfume will do–you need something unique, something revolutionary.
The perfume in question was Le Bouquet Préféré de l'Impératrice, developed just a few years before the end of the Russian Empire. But while the Romonovs would not survive the coming revolution, it was a different story for Le Bouquet: the scent would go on to form the basis of two of the world's most well-known perfumes: Chanel No 5 and Red Moscow.
Want to know more about the smells of Imperial Russia? A good place to start is Fragrantica, with reviews of both Chanel No 5 and Red Moscow. But what if you want to take it further? What if you want to make a revolutionary scent of your own? Then check out our booklist below!

The scent of empires : Chanel no. 5 and red Moscow / Schlögel, Karl
"Can a smell bear the traces of history? What can we learn about the history of the twentieth century by examining the fate of perfumes? Piecing together the intertwined histories of these two famous perfumes, which shared a common origin, Schlögel tells a surprising story of power, intrigue and betrayal that offers an altogether unique perspective on the turbulent events and high politics of the twentieth century." (Adapted from Catalogue)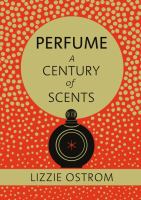 Perfume : a century of scents / Ostrom, Lizzie
"Signature scents and now-lost masterpieces; the visionaries who conceived them; the wild and wonderful campaigns that launched them; the women and men who wore them–every perfume has a tale to tell." (Catalogue)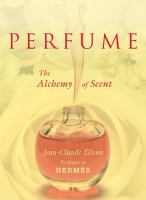 Perfume : the alchemy of scent / Ellena, Jean-Claude
"In this one-of-a-kind book, the master himself takes you through the doors of his laboratory and explains the process of creating precious fragrances, revealing the key methods and recipes involved in this mysterious alchemy. Perfume is a cutthroat, secretive multibillion dollar industry, and Ellena provides an insider's tour, guiding us from initial inspiration through the mixing of essences and synthetic elements, to the deluxe packaging and marketing in elegant boutiques worldwide." (Adapted from Catalogue)
Homemade perfume : create exquisite, naturally scented products to fill your life with botanical aromas / McCoy, Anya
"This unprecedented, comprehensive guide from renowned perfumer Anya McCoy is an inspiring resource for anyone interested in creating artisanal perfume. Discover simple step-by-step methods for making perfume without harsh chemicals. Jump right in, using local plants and common household ingredients. Soon you'll be building your own scent collection and creating unforgettable gifts." (Adapted from Catalogue)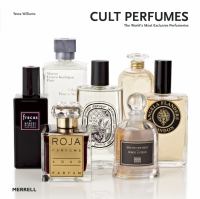 Cult perfumes : the world's most exclusive perfumeries / Williams, Tessa
"Even in times of economic hardship, perfume is an affordable luxury, recognized for its ability to make us not only smell good but also feel great. No woman's dressing table or bathroom cabinet is complete without at least one bottle. Cult Perfumes is the first book to explore the most exclusive boutique perfumeries producing some of the world's most captivating scents." (Adapted from Catalogue)
Smell in eighteenth-century England: a social sense / Tullett, William
"In England from the 1670s to the 1820s a transformation took place in how smell and the senses were viewed. The role of smell in developing medical and scientific knowledge came under intense scrutiny, and the equation of smell with disease was actively questioned. Yet a new interest in smell's emotive and idiosyncratic dimensions offered odour a new power in the sociable spaces of eighteenth-century England." (Adapted from Catalogue)
Perfumes : the guide / Turin, Luca
"An authoritative, one-of-a-kind guide to perfume, from over 1200 reviews to a comprehensive FAQ section. Beautifully designed and elegantly illustrated." (Adapted from Catalogue)